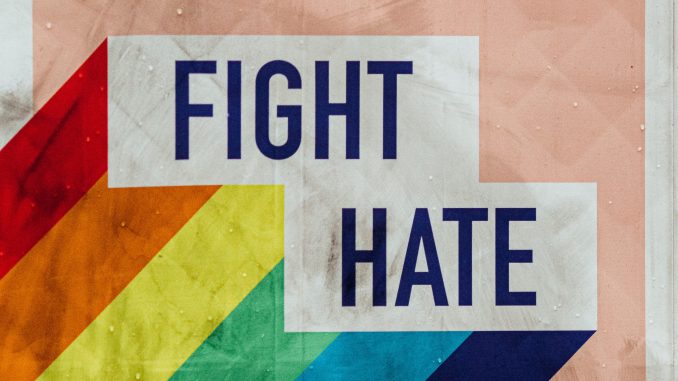 1. Hate Speech and Online Harm is Still an Inevitable Problem for the Australian Public, Government and Regulators
In the digital age, the emergence of social media and the Internet helps people obtain and disseminate information more efficiently and interactively. However, the rapid development of new media technology and free speech has led to an explosion of hate speech and online harm. Based on the invisibility and convenience of social media, many people use it to spread hate speech and bring mental harm to victims. In Australia, for example, 75% of the public experienced online hate speech in 2022, and some believe it has caused psychological and physical harm to them (eSafety Commissioner, 2022). Therefore, the main idea of this thesis is to discuss the limitations of the current Australian regulatory system and think it has not struck a balance between hate speech (and online harm) and freedom of speech. Also, the thesis will explore the potential solutions and challenges in solving this issue.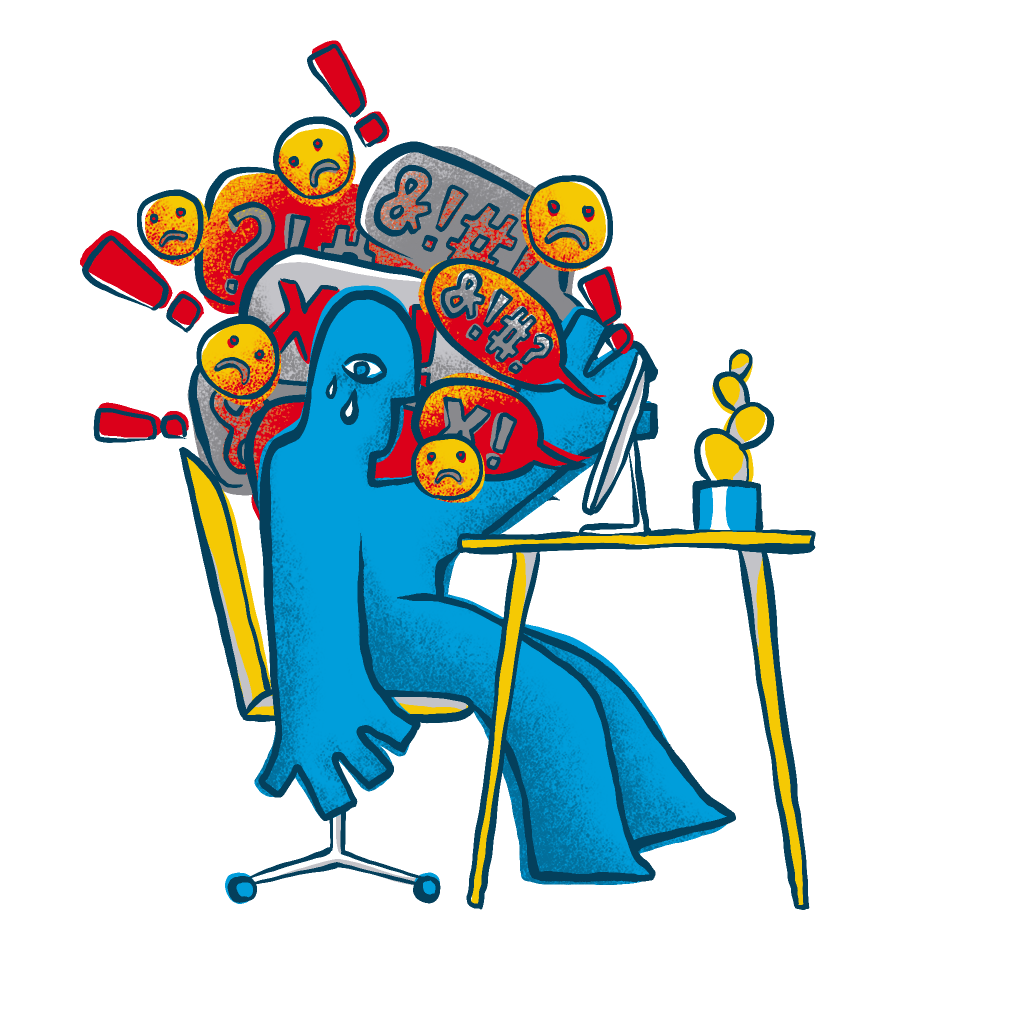 2. What are Hate Speech and Online Harm?
Hate speech is to belittle and discriminate against a specific group or individual (such as a minority group or LGBTQ+) through offensive and insulting language. It makes victims suffer verbal violence and marginalizes them based on gender, age, nationality, beliefs, etc., even stimulating social contradictions and extremism (Flew, 2021).
Also, online harm refers to malicious remarks or behaviours targeting specific groups or individuals on social media or the Internet, such as online scams, online harassment, privacy breach, wick comments, etc., even seriously affecting the victims' mental and physical health.
3. What are the Gaps in Australia's Regulatory Regime for Hate Speech and Online Harm? Balancing the Hate Speech and Freedom of Speech is a Significant Challenge
First, the interplay of the eSafety Commissioner (eSafety) and the Online Safety Act violates Australians' right to free speech. The eSafety Commissioner is an independent online safety regulator to help Australian children and adults avoid hate speech and online harm (eSafety Commissioner, 2023). Meanwhile, the Australian government has given the eSafety Commissioner more powers to maintain the online safety and experience of Australians through the new legislation Online Safety Act 2021 (eSafety Commissioner, 2021). Although the interplay between the two has strengthened the supervision of harmful behaviour on the Internet, it is not conducive to the development of freedom of speech in Australia. In more detail, the eSafety Commissioner may overly interfere and limit the right of Australian citizens to speak online and lose objectivity when sanctioning speech. As Bogle (2022) reported in his article, the Online Safety Act excessively empowers the eSafety Commissioner to regulate could lead to cyber dictatorship. Therefore, excessive regulation and sanctions will limit the development of freedom of speech.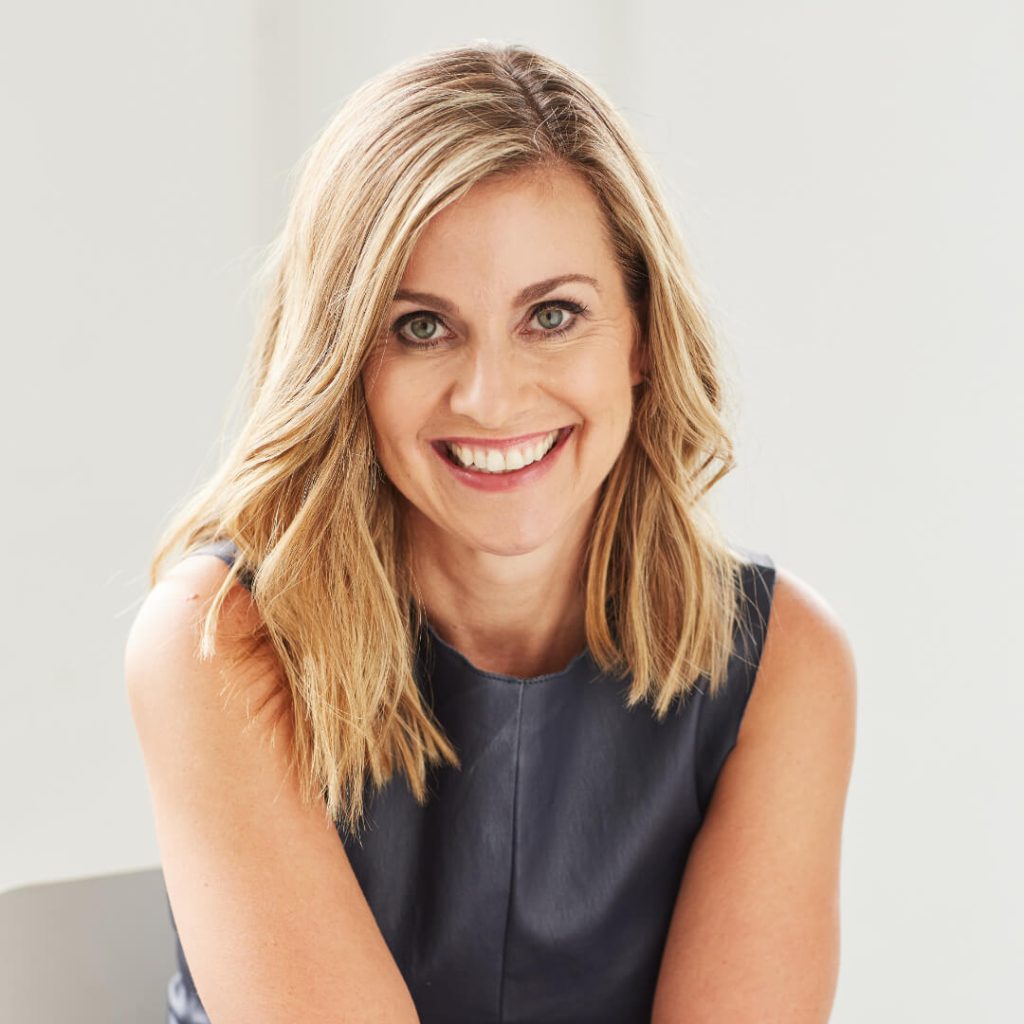 The second example is Racial Discrimination Act (RDA). The Australian government maintains racial equality and cultural diversity through the RDA. The law can protect specific groups or individuals from malicious speech or behaviour based on race and nationality, such as offending, insulting and intimidating (Australian Human Rights Commission, 2015). Although online hate speech characterized by racism has been controlled and mitigated under the implementation of the RDA, it does not effectively balance the relationship between freedom of speech and racial equality. According to BBC News (2016), some critics believe the RDA's definition of racist behaviour is vague and lacks clear boundaries and uniform standards for terminology. This issue has led Australians to choose their words carefully about racist incidents on social media or the Internet, as they could inadvertently violate the RDA and suffer sanctions. Also, another news article noted that RDA covered up the immoral and criminal behaviour of some minorities, as they can obtain interests, jobs and welfare from the law (BBC News, 2015). Therefore, if the law against hate speech lacks clear definitions and standards, it will restrict free speech. Meanwhile, RDA's overprotection of minorities may cause moral crisis and social division and breed more potential hate speech and online harm.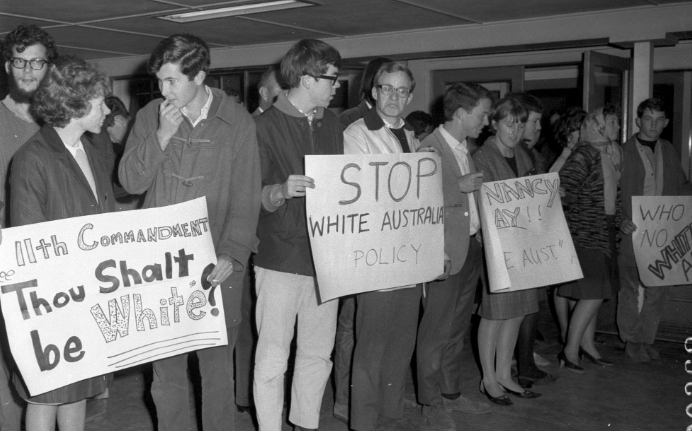 Third, the Australian government has problems balancing social media moderation and freedom of speech. According to Karp (2021a), some Australian politicians believe the well-known technology company Facebook has too much power when moderating acceptable online content. In more detail, some social media can circumvent government controls to limit the freedom of speech of Australians. As Karp (2021b) has said, some Australian politicians will regard it as a dictatorship and affect the Australian online experience. Also, in some cases, the Australian government and politicians will use political means to control social media moderation and strengthen the supervision of digital platforms. According to Wilkie (2021), some Australian political elites will use Facebook as a political tool for their propaganda and manipulate the direction of public opinion on the digital platform, resulting in restrictions on access to political news or events by Australians. Therefore, excessive social media power and politicized regulation have violated and limited Australians' right to free speech.
4. The Significant Case Studies – Christchurch Mosque Shootings and Online Harassment Against Ellen Pao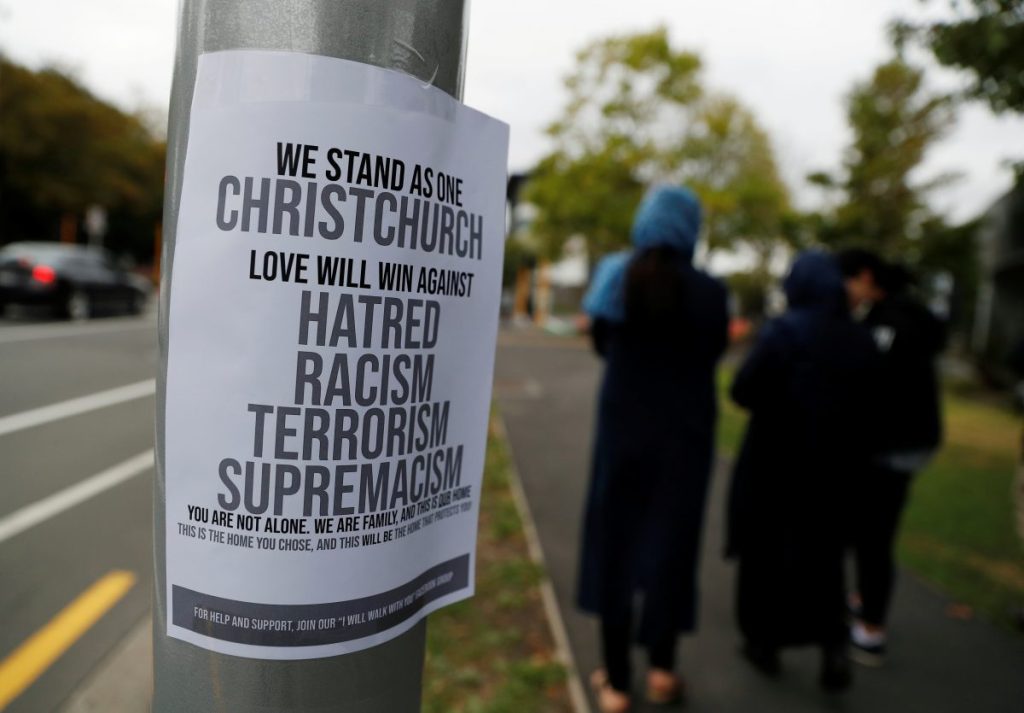 In 2019, a world-renowned massacre took place in Christchurch, New Zealand. According to Macklin (2019), murderer Brenton Tarrant killed 50 people in Christchurch mosques and made extensive speeches about racism and white supremacy via Facebook Live before the massacre. Tarrant regarded the massacre as a game through Facebook Live and showed his audience the attack from a first-person perspective, thereby increasing the popularity of the massacre and his online hate speech (Macklin, 2019). Macklin (2019) believed that Facebook, Twitter, YouTube and other social media platforms did not timely use their regulatory system to ban Tarrant and his supporters from spreading videos and hate speech, which motivates white supremacist attacks on Muslims worldwide. The massacre reflects that the New Zealand government and regulators have not effectively struck a balance between hate speech and freedom of speech and demonstrates how Tarrant used digital platforms and the right to free expression to attack victims in mosques. Another news article noted that Facebook, Twitter and YouTube did not have clear policies and terms prohibiting Tarrant and far-right extremists from posting hate speech on social media, which led to the massive spread of racism in global online communities (Wakefield, 2019). In other words, if social media lacks regulating hate speech and increases Tarrant's power of free speech, then racist incidents like the Christchurch attack will happen again. Also, the Christchurch mosque attack demonstrated that the New Zealand government lacks a robust regulatory regime to protect Muslims and non-whites from online hate speech. As Cranmer (2023) has stated, the New Zealand government cannot develop free speech while maintaining religious equality, and they encounter many problems with improving the current regulatory system.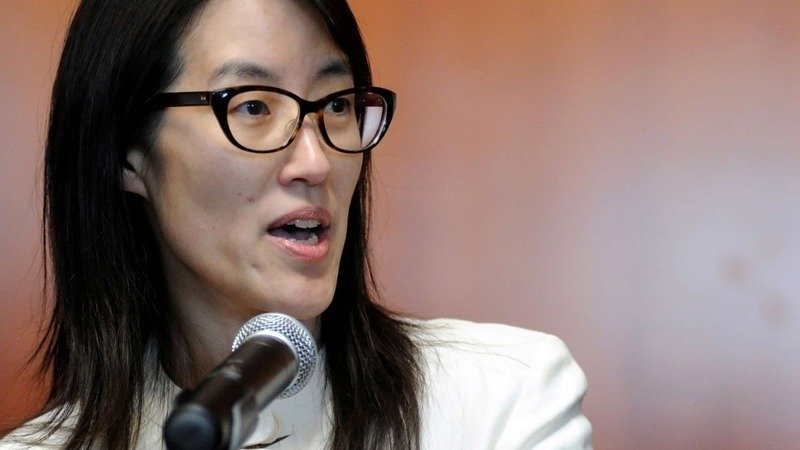 Also, in 2015, Ellen Pao experienced massive online harassment on Reddit. According to Breland (2019), due to the failure of Pao's sexual harassment lawsuit against her former company, large Reddit users believed that Pao was a hypocritical power holder and asked her to resign as Reddit CEO. Pao (2015) noted the online harassment incident reflected that Reddit has not effectively controlled the balance between online harassment and free speech, and the increasing number of trolls has caused more substantial damage to that balance. Therefore, although Reddit provides users with a digital space of free speech, it does not have a complete regulatory system and moderation to censor hate speech and online harm.
5. How to Improve Australia's Regulatory Regime for Hate Speech and Online Harm?
First, the Australian government and institutions need to carry out education and training activities on preventing hate speech and online harm and increase the popularity and participation of these activities in society, the Internet and social media. As McCauley (2018) has noted, Australian schools should incorporate cyberbullying into the compulsory curriculum and encourage parents of students to understand their children's motivations and problems when using social media to create a safer and more positive online experience. Also, another report advised that Facebook could use additional training and education to help page administrators moderate hate speech within trending topics and categories such as LGBTQ+ (Sinpeng et al., 2021). Therefore, the Australian government and institutions can improve Australians' awareness and understanding of hate speech and online harm through education and training rather than formulating and developing a strict regulatory system. In more detail, Australians need to actively participate in regulating hate speech and online harm rather than being passively controlled by local laws, policies and social media moderation. This method not only protects the freedom of speech of Australians but also reduces the frequency of hate speech and online harm.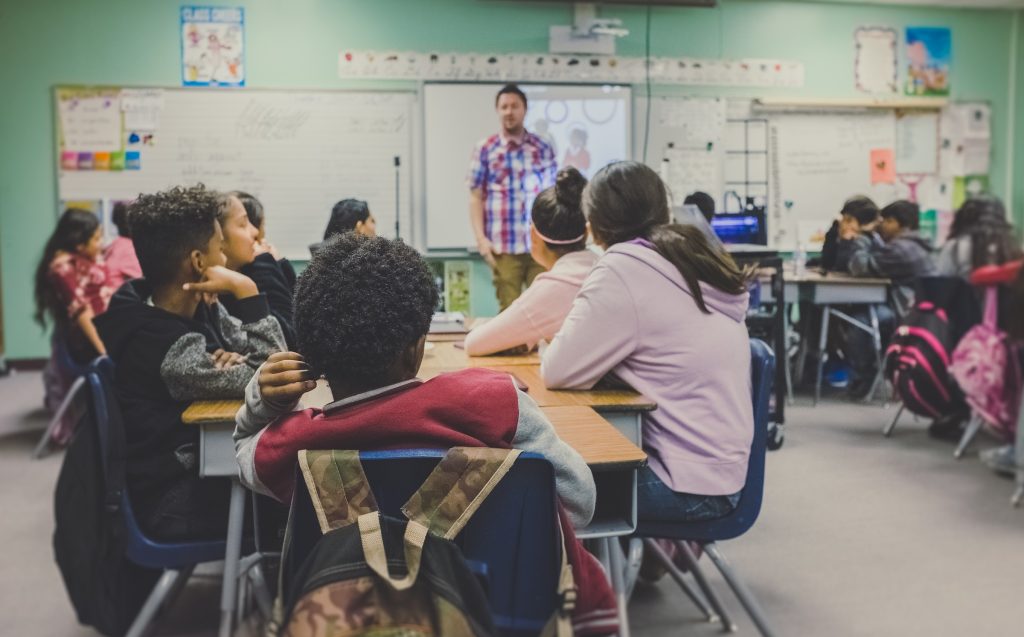 Second, the Australian government and social media companies should improve the transparency of the regulatory regime for hate speech and online harm. For example, Sinpeng et al. (2021) pointed out that Facebook should make the regulatory system and moderation more transparent and open to the public, such as the appeal process and punishment results for harmful content. Also, as Lomas (2019) stated in his article, increasing the transparency of digital platforms could give users a clear recognition of how administrators regulate harmful content and provide governments and institutions with more realistic data about hate speech and online harm. Therefore, transparent digital platforms and policies can give Australians a deeper understanding of the current regulatory system and strengthen their power of free speech on social media. Meanwhile, transparent regulation also improves the accuracy of government agencies and social media sanctions for hate speech and online harm and reduces Australians' concerns about violating regulatory regimes.
Third, the Australian government needs to reduce the social media platforms' control of online content. If platforms have too much latitude to sanction and regulate, users will be limited in what they can create or say on social media. As Karp (2021b) has advised, balancing the powers of government and social media to regulate online content can lead to free speech in a favourable direction. Social media can cooperate with the Australian government to moderate hate speech and online harm rather than assertively control the environment of online public opinion.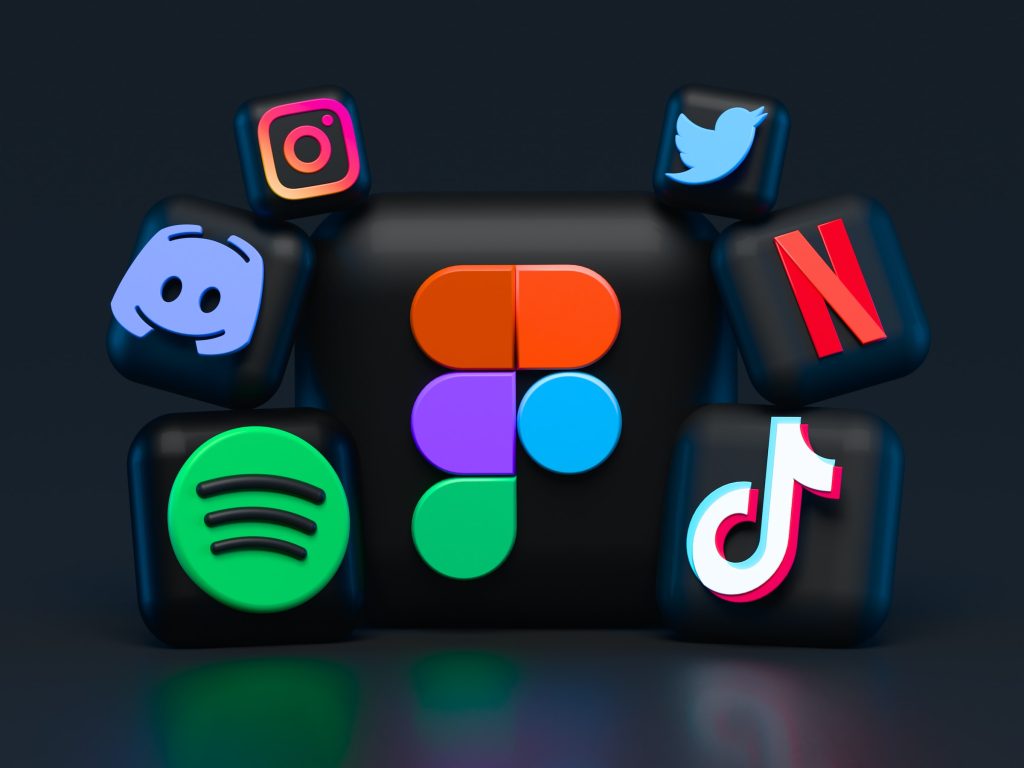 Finally, the online content regulatory system of the Australian government and social media companies needs to constantly clarify the definition of hate speech and develop unified wording standards to make Australians better understand the boundaries of the laws and policies about hate speech and online harm. As Sinpeng et al. (2021) have said, regularly regulating and clarifying the definition and harms of hate speech can improve moderation efficiency and create a positive digital experience.
6. Challenges About Improving Australia's Regulatory Regime
First, because Australia is a multicultural country, the government should consider customs, social values, cultural backgrounds and religious beliefs in different cities when implementing laws to regulate hate speech and online harm. As Sinpeng et al. (2021) noted, defining and regulating hate speech requires the government and digital platforms to understand the local context, such as the politics, culture, recognition of the local community, and the balance between hate speech and free speech. Second, the Australian government and digital platforms should consider the public interest when moderating hate speech, that is, the possible moral crisis and negative impact on society. As Flew (2021) said, balancing free speech and the public interest is a significant challenge. Third, the Australian government should consider large-scale investigations into online social habits and the way of spreading harmful content when developing the regulatory system and education for hate speech and online harm. Solving this issue will require lots of labour, money and time costs. Forth, dealing with hate speech and online harm abroad is a complex issue for Australian governments and digital platforms, as achieving transnational regulation can create economic and political conflicts with other countries. Finally, increasing Australians' engagement in preventing hate speech and online harm is a critical challenge. The Australian government may need to develop many campaigns and policies to increase awareness and motivation of the population.
References
Australian Human Rights Commission. (2015). Racial discrimination. Human Rights. https://humanrights.gov.au/our-work/employers/racial-discrimination
BBC News. (2015). Paris attacks rekindle Australia free speech debate. BBC News. https://www.bbc.com/news/world-australia-30790858
BBC News. (2016). The racial discrimination law dividing Australia. BBC News. https://www.bbc.com/news/world-australia-38205024
Bogle, A. (2022). Australia's changing how it regulates the internet — and no-one's paying attention. ABC News. https://www.abc.net.au/news/science/2022-09-21/internet-online-safety-act-industry-codes/101456902
Breland, A. (2019). "They're Just Wrong"—Ex-Reddit CEO Ellen Pao Has Harsh Words on Big Tech's Failure to Stop Internet Hate. Mother Jones. https://www.motherjones.com/politics/2019/05/ellen-pao-interview/
Cranmer, T. (2023). Hate speech or free speech? Balancing religious sensitivities with liberty. The Spectator Australia. https://www.spectator.com.au/2023/02/hate-speech-or-free-speech-balancing-religious-sensitivities-with-liberty/
eSafety Commissioner. (2021). Our legislative functions. ESafety Commissioner. https://www.esafety.gov.au/about-us/who-we-are/our-legislative-functions
eSafety Commissioner. (2022). Australians' negative online experiences 2022. ESafety Commissioner. https://www.esafety.gov.au/research/australians-negative-online-experiences-2022
eSafety Commissioner. (2023). Who we are. ESafety Commissioner. https://www.esafety.gov.au/about-us/who-we-are
Flew, T. (2021). Regulating Platforms (pp. 91–96). Cambridge: Polity. https://bookshelf.vitalsource.com/books/9781509537099
Karp, P. (2021a). Australian communications minister cold on more reforms to rein in social media censorship. The Guardian. https://www.theguardian.com/media/2021/jan/11/australian-communications-minister-cold-on-more-reforms-to-rein-in-social-media-censorship
Karp, P. (2021b). "Law unto themselves": the Australian battle to curb Facebook and Twitter's power. The Guardian. https://www.theguardian.com/australia-news/2021/jan/17/law-unto-themselves-the-australian-battle-to-curb-facebook-and-twitters-power
Lomas, N. (2019). Online platforms still not clear enough about hate speech takedowns: EC. TechCrunch. https://techcrunch.com/2019/02/04/online-platforms-still-not-clear-enough-about-hate-speech-takedowns-ec/
Macklin, G. (2019). The Christchurch Attacks: Livestream Terror in the Viral Video Age. Combating Terrorism Center at West Point. https://ctc.westpoint.edu/christchurch-attacks-livestream-terror-viral-video-age/
McCauley, D. (2018). Cyber bullying needs to be on school curriculum, says eSafety Commissioner. The Sydney Morning Herald; The Sydney Morning Herald. https://www.smh.com.au/politics/federal/cyber-bullying-needs-to-be-on-school-curriculum-says-esafety-commissioner-20181002-p507bt.html
Pao, E. (2015). Former Reddit CEO Ellen Pao: The trolls are winning the battle for the Internet. The Washington Post. https://www.washingtonpost.com/opinions/we-cannot-let-the-internet-trolls-win/2015/07/16/91b1a2d2-2b17-11e5-bd33-395c05608059_story.html
Sinpeng, A., Martin, F. R., Gelber, K., & Shields, K. (2021). Facebook: Regulating Hate Speech in the Asia Pacific. Department of Media and Communications, The University of Sydney. https://r2pasiapacific.org/files/7099/2021_Facebook_hate_speech_Asia_report.pdf
Wakefield, J. (2019). Christchurch shootings: Social media races to stop attack footage. BBC News. https://www.bbc.com/news/technology-47583393
Wilkie, M. (2021). Regulating social media at odd with what people want. The Centre for Independent Studies. https://www.cis.org.au/commentary/opinion/regulating-social-media-at-odd-with-what-people-want/
Image References
Australia's Defining Moments Digital Classroom. (2018). End of the white policy [Online Image]. In Australia's Defining Moments Digital Classroom. https://digital-classroom.nma.gov.au/defining-moments/white-australia-policy-established
Change.org. (2015). Reddit CEO Ellen Pao steps down [Online Image]. In Change.org. https://www.change.org/p/ellen-k-pao-step-down-as-ceo-of-reddit-inc
Eliason, K. (2017). Classroom [Online Image]. In Unsplash. https://unsplash.com/photos/zFSo6bnZJTw
eSafety Commissioner. (2022). About the Commissioner [Online Image]. In eSafety Commissioner. https://www.esafety.gov.au/about-us/who-we-are/about-the-commissioner
Macklin, G. (2019). The Christchurch Attacks [Online Image]. In Combating Terrorism Center at West Point. https://ctc.westpoint.edu/christchurch-attacks-livestream-terror-viral-video-age/
Shatov, A. (2021). Social media [Online Image]. In Unsplash. https://unsplash.com/photos/mr4JG4SYOF8
Tyson, J. (2021). Fight hate [Online Image]. In Unsplash. https://unsplash.com/photos/p_PnZtcEwLsUnited Nations. (2022). What is hate speech? [Online Image]. In United Nations. https://www.un.org/en/hate-speech/understanding-hate-speech/what-is-hate-speech