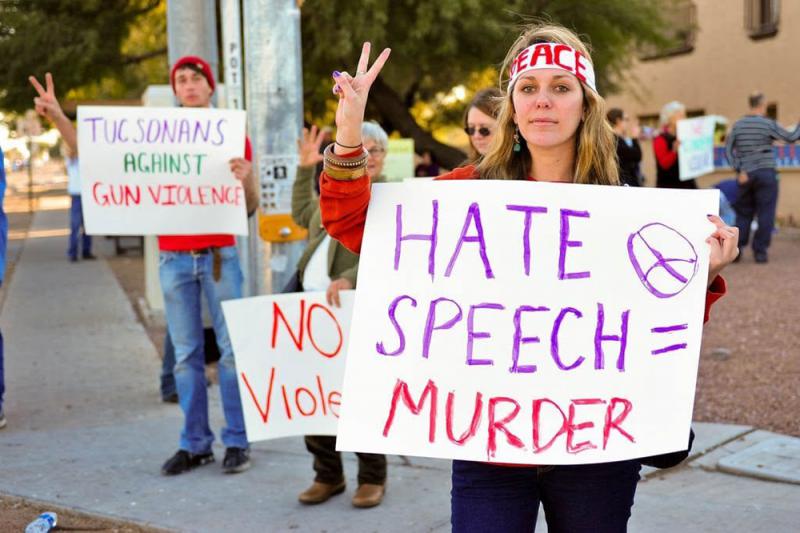 What is hate speech?
Hate speech can be conveyed through any form of expression, including images, cartoons, memes, objects, gestures and symbols.
Hate speech is "discriminatory" (biased, bigoted or intolerant) or "pejorative" (prejudiced, contemptuous or demeaning) of an individual or group.
Hate speech calls out real or perceived "identity factors" of an individual or a group, including: "religion, ethnicity, nationality, race, colour, descent, gender," but also characteristics such as language, economic or social origin, disability, health status, or sexual orientation, among many others.
Behind the hate speech is an unequal power relationship
Eric E. Schmidt

"The Internet is the first thing that humanity has built that humanity doesn't understand, the largest experiment in anarchy that we have ever had"
The rise of social media has provided a platform for people to express their opinions and beliefs, but it has also provided a space for hate speech to flourish. Indeed, while the Internet plays a huge information-driven role in today's society, serving as a gateway to a wealth of information and a platform for many types of social communication. Its importance is irreplaceable, and even those who fear it cannot live without it.
However, the dramatic advances in digital and communication technologies have also catalyzed and facilitated the spread of disinformation, extremism, and hate speech, causing many problems.
These issues are compounded by the rapid development of social media platforms and search engine algorithms that curate and proliferate content based on user preferences, perpetuating pre-existing beliefs and biases.
Why can online hate speech be harmful to people?
Aside from the offensive, intimidating, and threatening nature of the words themselves, much of the reason hate speech hurts people stems from unequal power on both sides. However, many people are unaware of this because of their privileged position in the social structure and are desensitized to the effects of hate speech because they are unaware of the oppression of vulnerable groups.
If we tolerate hate speech without limit, we will silence and marginalize minorities by allowing them to suppress their own expressions out of fear. Therefore, when discussing whether hate speech is free speech, we must also consider issues such as gender, race, and class that freedom masks.
Internet hatred is a projection of real hatred
Cyberspace is like a "mirror" of the real world, and hate from the real world can be projected online. Online hate speech is not only harmful to the individuals targeted but also to society as a whole. It creates a climate of fear, mistrust, and division, and can fuel hatred and violence in the offline world (Massanari, 2016).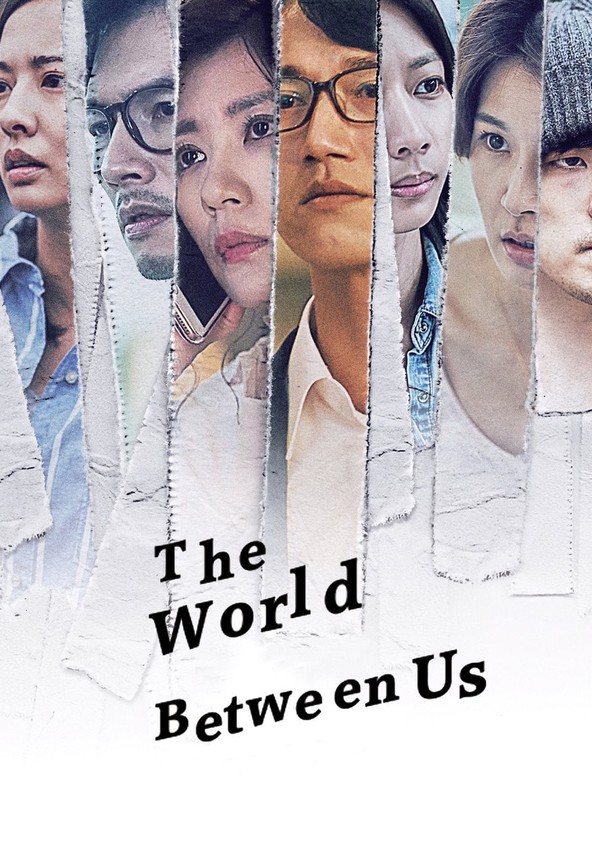 Taiwanese drama series
The World Between Us
netizens surround an undifferentiated murder case and attack everyone associated with the murderer Li Xiaoming. The most prominent of these was Li's defense lawyer, Wang She. When he was interviewed by the media, an angry crowd who were unhappy with his defense of the murderer rushed up to him and threw feces on him.
The act of throwing feces presents the abuse and threats Wang received on the Internet in a figurative form, showing the public's disbelief and hostility towards a lawyer defending a murderer.
Secondly, the real issue of discrimination is also a significant source of hate on the Internet (Laub, 2019). According to estimates by the World Jewish Congress (WJC), an anti-Jewish national statement appears on social media such as Facebook and Twitter every 83 seconds on average (2017).
Take the Buffalo shooting in May 2022 as an example. Peyton Kindren, an 18-year-old white gunman, shot and killed 10 black people at a supermarket in Buffalo, N.Y., in the United States. Two days after the shooting, an online diary suspected to have been posted by Kindred came to light. The diary shows that Kindren had written about the attack on African-Americans live as early as November 2021 and drove several hours from his home to the supermarket to scout on March 22.
The online diary also contains a 180-page document of statements he wrote detailing his motives and plans for the attack, with descriptions of the guns in the document matching the weapons used by Kindelen. Police said Kindren live-streamed the attack, using a helmet-mounted camera to capture the chaotic scenes he created. The video was broadcast on Twitch, an Amazon-owned live-streaming site that is popular among gamers, but the site has taken the channel offline. Nonetheless, videos and screenshots of the live broadcast are still circulating online.
From one of his social media posts, he was found to have praised Adolf Hitler and expressed admiration for the white supremacist who committed the 2019 mosque shooting in Christchurch, New Zealand.
This incident highlights the dangerous link between online hate speech and real-world violence. The shooter's online activity demonstrates his extremist views and his potential for violence. However, despite his online comments, he was still able to get his hands on a gun and carry out mass shootings.
On top of that, hate on the Internet does not necessarily originate from such wide-reaching social issues as race, gender, or sexual orientation. Sometimes it doesn't take a deep hatred, a little uncertainty, and suspicion as a trigger, and animosity can rage like an uncontrolled beast. Small-scale or individual acts of aggression are often due to malicious interpretations of each other (Massanari, 2016).
The nightmare of cyberbullying is endless
Cyber violence and online hate speech are often linked(Laub, 2019). Cyber violence can be a form of online hate speech motivated by prejudice or discrimination against a specific group of people. In addition, online hate speech can contribute to a culture of bullying and harassment, making individuals more likely to engage in cyberbullying.
The term Mean World Syndrome was first described by communication scholars as a generalization of the consequences of watching violent television. The idea is that people who watch violent television programs for long periods gradually become less and less sensitive to violence and that the cumulative effect causes them to need more intense violence later on to feel the thrill of excitement.
The same is true on the Internet. When we are exposed to all kinds of fierce uncivilized words, our perception of them becomes duller and duller. In this environment, we have become meaner and more and more desensitized to hate on the Internet.
Tragedies of cyber-violence are played out around the world, and both public figures and ordinary people can be targeted. In November 2022, a well-known American singer Aaron Carter was found drowned in his bathtub at the age of 34. Subsequently, Carter's manager Helgesson took to social media to publicize Carter's nightmare relationship with online hate speech propagators over the years.
'Even with Carter's public admission in 2019 that he was diagnosed with multiple mental illnesses, the criticism and abuse didn't stop. I wouldn't blame Carter's death all on that, but I saw that it left him in a broken state for a long time.'

Helgeson
Internet Hate – The Silent Influence
Maybe you're thinking, let them say it, I'll just ignore it and be done with it. However, the impact of online hatred goes far beyond that, and beyond the part of the population being attacked.
On a global scale, online hate speech has led to an increase in teenage suicides, a worsening of the social disadvantage of women, and threats to public figures from the internet to reality, among other social problems (Partners, 2019).
In addition to these observable phenomena, what is even more frightening is that even if we read hate speech on the Internet, our perceptions and attitudes toward the problem can change silently, and these psychological changes can sometimes even lead to changes in our pro-social behavior. In other words, if we are surrounded by hatred, it is difficult not to be influenced and assimilated by it.
Coping with Hate
Banning? Not feasible!
Since online hate is so harmful to both the harmonious online and real social environment, how do we take up arms to fight back against it? One thing that immediately comes to mind might be: wouldn't it be better to have the administrators of websites and platforms delete all these hate speeches?
A study published in Nature points out that the blanket removal of hate speech from websites is almost completely ineffective (Laub, 2019). Because many online hate groups are connected, they form clusters within the network. And when some of these groups receive an attack, they can reconnect with other clusters and repair themselves in a short time. The researchers used mathematical models to demonstrate that banning hate content on a single platform only exacerbates the development of these hate clusters, which also exploit vulnerabilities in platform detection, and hate speech continues to thrive.
Platform: the role of expression mechanisms
The controversy over hate speech continues as major online platforms continue to tighten regulations on hate speech. Some are opposed to regulation because they believe that restricting certain kinds of speech would damage the space for diverse speech. Because while some people enjoy the freedom of expression, the recipients of hate speech have to endure the harm caused by discrimination. Therefore, in deciding whether to regulate hate speech, we need to balance the benefits and losses of freedom of expression and minorities. Therefore, the pros and cons of free speech and minorities must be weighed when deciding to regulate the use of hate speech.
Rather than simply prohibiting the publication of hate speech, encouraging open and diverse discussions will not run counter to the idea of free speech, and can also curb the spread of hate speech to a certain extent. The platform's expression mechanism can influence this aspect (Aim et al., 2021).
For example, the barrage comment mechanism, which can make those aggressive remarks just float across the screen in a hurry, even if there will be a "swearing war" that will follow, the original commenter will not be reminded and will not be directly harmed(Yan et al., 2021). Therefore, this "war of scolding" is not so easy to continue. For other viewers who don't want to participate in the "swearing war", they only need to close the barrage to isolate themselves from these remarks(Yan et al., 2021).
In addition, some platforms guide users to use "like" or "dislike" to gently express their same or different opinions.
Personal: don't be in a hurry to argue
What if we happen to be caught in a "swearing war" on the Internet or are forced to be involved in this battle? Don't rush to argue! New Approaches to Combatting Online Hate Speech (2022) has found that people who witness more online hate are more likely to be victims of online hate. One possible explanation for this is that those who witness online hate participate in countering hate speech.
When you argue angrily with haters, not only won't they be dissuaded by a sentence or two, the confrontation will actually heighten their spirits (Oboler, 2018). I believe that many friends who have been involved in the "swearing war" have experienced that their real purpose is not to have a logical and orderly debate with you, but just to express their own opinions. The correct approach is to report the user and comments to the relevant website to avoid excessive entanglement with them(Oboler, 2018).
Of course, in the face of hate speech, it is more important to keep a clear and calm mind. A harmonious and inclusive network ecology requires the participation and efforts of each of us.
---
References:
Aim, S., Fiona, M., Katharine, G., & Kirril, S. (2021). Facebook: Regulating hate speech in the asia pacific. Department of Media and Communications, the University of Sydney. https://doi.org/10.25910/j09v-sq57
Congress, W. J. (2017, March 24). World jewish congress. World Jewish Congress. https://www.worldjewishcongress.org/en/news/an-anti-semitic-post-is-uploaded-to-social-media-every-83-seconds-wjc-research-finds-3-5-2017
Gelber, K. (2021, July 14). A better way to regulate online hate speech: Require social media companies to bear a duty of care to users. The Conversation. https://theconversation-com.translate.goog/a-better-way-to-regulate-online-hate-speech-require-social-media-companies-to-bear-a-duty-of-care-to-users-163808?_x_tr_sl=auto&_x_tr_tl=en&_x_tr_hl=zh-CN&_x_tr_pto=wapp
Laub, Z. (2019, June 7). Hate speech on social media: Global comparisons. Council on Foreign Relations. https://www-cfr-org.translate.goog/backgrounder/hate-speech-social-media-global-comparisons?_x_tr_sl=auto&_x_tr_tl=en&_x_tr_hl=zh-CN&_x_tr_pto=wapp
Massanari, A. (2016). Gamergate and the fappening: How reddit's algorithm, governance, and culture support toxic technocultures. New Media & Society, 19(3), 329–346. https://doi.org/10.1177/1461444815608807
New approaches to combatting online hate speech. (2022, August 29). Www.gtlaw.com.au. https://www.gtlaw.com.au/knowledge/new-approaches-combatting-online-hate-speech
Oboler, A. (2018, March 27). How can we combat the rise of online hate speech? Nest. https://www.latrobe.edu.au/nest/can-combat-rise-online-hate-speech/
Online hate and harassment: The american experience 2021 | ADL. (2022, May 3). Www.adl.org. https://www-adl-org.translate.goog/resources/report/online-hate-and-harassment-american-experience-2021?_x_tr_sl=auto&_x_tr_tl=en&_x_tr_hl=zh-CN&_x_tr_pto=wapp
Partners, S. (2019, April 8). The consequences of online hate speech – a teenager's perspective | SELMA hacking hate. Hackinghate.eu. https://hackinghate.eu/news/the-consequences-of-online-hate-speech-a-teenager-s-perspective/
Press, A. (2023, February 15). Teen who killed 10 black people at buffalo supermarket given life in prison. The Guardian. https://www.theguardian.com/us-news/2023/feb/15/buffalo-shooting-gunman-sentenced-life-prison
Report: Online hate increasing against minorities, says expert. (2021, March 23). OHCHR. https://www-ohchr-org.translate.goog/en/stories/2021/03/report-online-hate-increasing-against-minorities-says-expert?_x_tr_sl=auto&_x_tr_tl=en&_x_tr_hl=zh-CN&_x_tr_pto=wapp
Reslen, E. (2022, November 18). Cyberbullying was a "nightmare" for aaron carter: Manager. News.com.au. https://pagesix.com/2022/11/18/cyberbullying-was-a-nightmare-for-aaron-carter-manager/Yan, J., Pan, Y., & Yun, T. (2021). Analysis of chinese video website barrage language based on the influence of the ACGN culture. International Journal of Internet, Broadcasting and Communication, 13(2), 195–207. https://doi.org/10.7236/IJIBC.2021.13.2.195