Have you ever argued with someone online? Have you ridiculed others through the comments? Have you ever received any threatening emails or messages? Are you a bully or a victim of the digital age? With the rise of social media and online platforms, more and more people are experiencing verbal violence in the digital world, who are falling victim to hateful comments, nasty insults, rumors and threats that may cause serious harm in reality. As Brison(1998) points out, verbal assaults could result in psychological wounds that cause enduring, long-term suffering.
There are many forms of online verbal violence, in this article, we mainly discuss two forms of online violence that have a more serious and far-reaching impact on society——Online Bullying and Hate Speech. Let's find out which behaviors online are "Hate speech" or "Online bullying". They have great differences in essence, but there are similarities in the form of expression. This article analyzes the definition of the two forms of online violence, their social impact and consequences, platform responsibilities and protection measures to help people raise awareness of online communication etiquette and to enhance people's awareness of online security.
What constitutes Online Bullying?
Bullying has never gone away, it can occur in any corner of the world and may cause a significant effect on many stages of the life course, from childhood to adolescence and even into adulthood. In recent years, the Internet has offered a new platform for bullying (Moreno,2014). People may bully others through messages, emails, blogs, online games, streaming video platforms, social media (Facebook, WeChat, Instagram and Twitter etc.) or electronic service or platform, which is known as online bullying or cyberbullying. Internet and social media use in contemporary times is almost ubiquitous among people, especially young people, leading to concern about issues to internet safety, including cyberbullying (Giumetti & Kowalski, 2019), electronic aggression, and online harassment (Moreno,2014).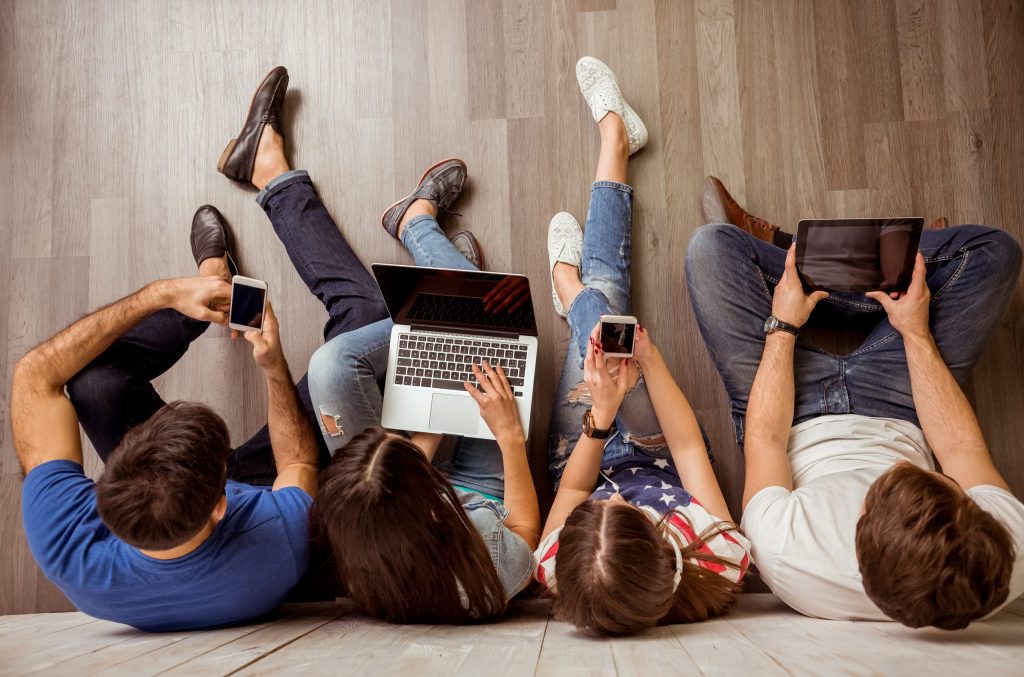 Source: UK Safer Internet Centre
These online bullying could take place in various forms, including name-calling, cyberstalking, spreading nasty gossip or rumors, malicious dissemination of private information (pictures, videos or screenshots) without permission, using fake or anonymous accounts for deception or fraud, and even making threats of physical harm, which can intimidate, humiliate and harass people, for those who have encountered it, the memories can last a lifetime (Kowalski, Limber & Agatston,2008).
In short, it refers to any kind of offensive and aggressive behavior carried out over the Internet or through digital devices, which can be used to make someone feel embarrassed, depressed or even hopeless.
What is Hate Speech?
Hate speech is any form of communication or conducts that attack, belittle or marginalize a specific group, which can be known as using derogatory or discriminatory language when referring to an individual or group, based on identities such as race, ethnicity, religion, gender, disability, sexual orientation, or other unique identity characteristics (Costa, da Silva & Tavares, 2022).
Sinpeng, Martin, Gelber & Shields (2021) have listed a definition of harmful hate speech: a) A speech on a public platform;b)Target members of groups that are systematically marginalized in the social and political context in which the speech is delivered;c)Pervasive and institutionalized exclusion;d) Using the authority to carry out the speech;e)Set limits on what is speakable by the target group.
The impact of hate speech is far-reaching and can have serious consequences for individuals, groups, communities, and society as a whole.
Distinguish between Online Bullying and Hate Speech
On the Internet, online bullying and hate speech are two phenomena that are similar in form but different in nature. By comparison, I summarize some differences and similarities between them:
The difference:
Online bullying is often a targeted and repetitive attack on a specific individual or group that can be committed for a variety of reasons, such as school bullying; Hate speech, on the other hand, is usually a broader collective attack on a group based on its race, gender, religion or other characteristics.
Online bullying can take many forms, including sending harassing messages, spreading rumors and lies, making personal privacy and physical threats, which occur on a variety of online platforms, both public and private, such as social media, video platforms, text messages, and online gaming platforms; while hate speech often involves the use of derogatory or inflammatory language, malicious images or memes, gestures and symbols to discredit and disrespect a group, that is more often found in publicly available online forums or websites dedicated to discussing controversial topics.
The similarities:
These two phenomena are difficult to be detected and solved by platforms or authorities, because they often occur in an anonymous network environment, and it is hard for victims to distinguish the real identity of the other party. What's more, they can both promote the spread of discrimination and inequity, disrupt social harmony and stability, and negatively impact values.
In a word, while online bullying and hate speech share some similarities and often overlap in their behavior and effects, they are different phenomena with different characteristics. Finding the right ways to solve these two issues is essential to creating a safe and harmonious online environment for everyone and the development of the online society.
The serious impact of online bullying
The National Centre Against Bullying (NCAB) in Australia has reported that while overall rates of bullying have slightly decreased over the past decade, cyberbullying has become more prevalent, which has also noted that online bullying can be particularly harmful as it can be hard to escape and constant throughout the day, which can spread quickly to a wide audience in the world.
As a public figure, the chances of being cyberbullied are much higher than the average. Amy "Dolly" Everett, who as a child was the face of Australia's iconic outback hat company Akubra, took her own life at the age of 14 because of online bullying. The number of celebrities who commit suicide due to online violence is also on the rise. South Korean singer Choi Jin-ri, known as Sulli, committed suicide at home on October 14, 2019, because she could not stand the violence of online bullying. And 42 days later, her friend Gu HaRa also committed suicide at home. These two extreme incidents have prompted people to rethink the indiscriminate abuse of online violence.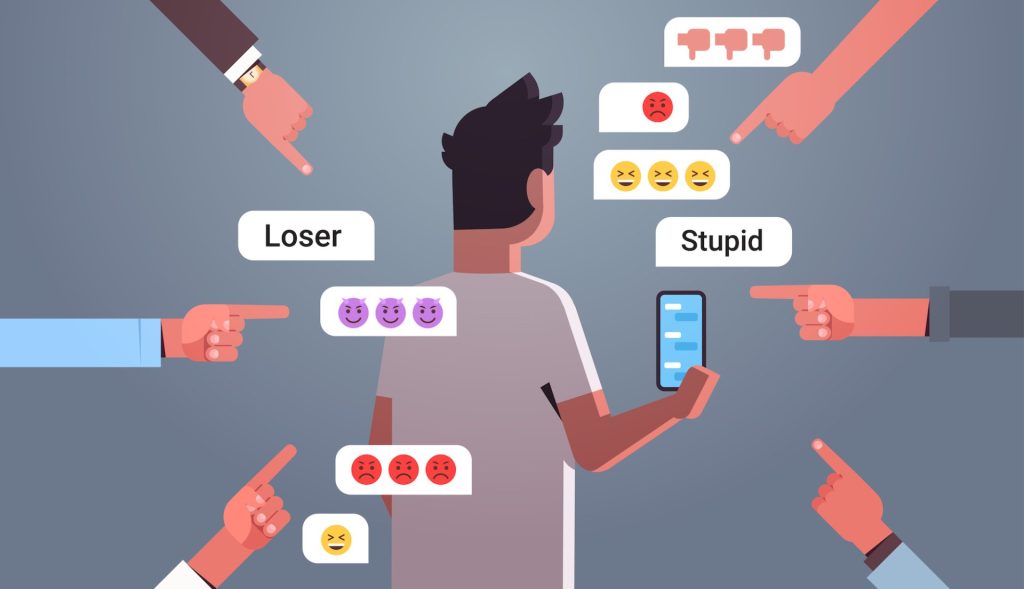 Fake news on the Internet can also lead to cyberbullying, In August 2018, a piece of news about "a man allegedly beating a child in a swimming pool after his wife was hit while swimming" made headlines. Dr. An and her husband became a lightning rod for criticism. The truth only came to light after An was driven to take her own life by attacks and abuse from internet. While she was swimming with her husband, she was offended by the boy. Her husband and the boy had an argument. Later, the boy's parents beat An in the locker room. After they called the police, An's husband apologized to the boy. But the matter did not end, the boy's parents found the hospital and asked An's leader to fire her. They also contact the media hyped up the news. Faced with the overwhelming online violence, Dr. An was overwhelmed and chose to end it all with death.
In modern society with the rapid development of the Internet, people's every word and action will be amplified, and both public figures and ordinary people may become the victims of online violence. People online always make self-righteous judgments because of some illusory remarks, no one to explore the truth of the truth, and no one really cares about the heart of the people involved in real word.
The Intersection of Hate Speech and Freedom of Speech
Social media brings people from all over the world together, enabling the communication of cultures and languages and the spread of millions of free speech from all over the world. However, social media also offers a global megaphone for hate as António Guterres, United Nations Secretary-General, said in 2021.
In recent years, there has been increased attention to hate speech and its influence on society. According to experts from the Network Contagion Research Institute at Rutgers University in the United States, after Elon Musk's Twitter acquisition, the use of the N-word (Insulting and racist word) on the platform increased by nearly 500% in just 12 hours, compared to the previous average. This news quickly became a hot topic, with awareness of hate speech online reaching its peak. High Commissioner Volker Türk had penned an open letter to Elon Musk, highlighting that free speech did not mean a free pass to spread harmful disinformation which can result in real-world harm.
In January 2023, the United Nations published an article, on the topic "Urgent need for more accountability from social media giants to curb hate speech", which supposes "Hate speech" is the promotion of hatred against race, country and religion to incite racism, violence and discrimination on social media. Human rights experts believe it's not just Twitter who is facing the problem, but other social media giants as well. However, in some social media, there is a certain gap between the promises made in the policy and the actual implementation. For example, Meta has also received numerous complaints about the platform's failure to censor and ban inflammatory ads and conspiracy theories. It took the platform's immediate attention and feedback to smooth things over.
The relationship between the protection of free speech and hate speech is complex and controversial. On the one hand, freedom of expression is a fundamental human right that allows individuals to express their views and ideas anytime and anywhere. On the other hand, some forms of speech may cause harm, such as hate speech, incitement to violence and the spread of misleading information.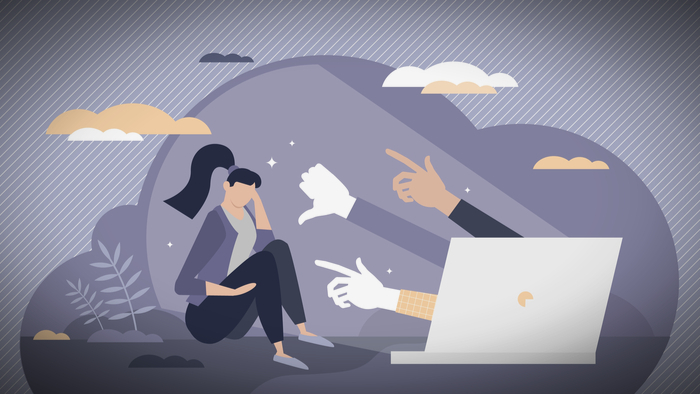 According to the 2011 Simon Wiesenthal annual Digital Terror & Hate Report, problematic social networks, websites, forums, blogs, Twitter accounts, and other online platforms have increased by 12% to 14,000, compared to 11,500 the previous year. These platforms are predominantly used by individuals who promote hate speech. Richardson-Self's book in 2021, searches into how women are represented in instances of hate speech found in news comments sections on online platforms, including cyberstalking, revenge porn, and the stress it has on women's mental health and well-being.
Platforms play an significant role in safeguarding freedom of speech and resisting hate speech. As Sinpeng, Martin, Gelber & Shields (2021) research, they have identified the key role of page administrators from social media as critical gatekeepers of hate speech content, and support they to improve regulatory literacy through training and education. Hopefully, public online platform, as Facebook, Twitter will continue to reevaluate its definition of hate speech so that it is easier to capture truly harmful information on the platform without unduly influencing speech that should not be regulated by private or government entities.
Protect Yourself from Online Violence
Australian government's eSafety Commissioner in 2021 noted that "44% of young people report having a negative online experience in the last six months, 15% who received threats or abuse online in Australia."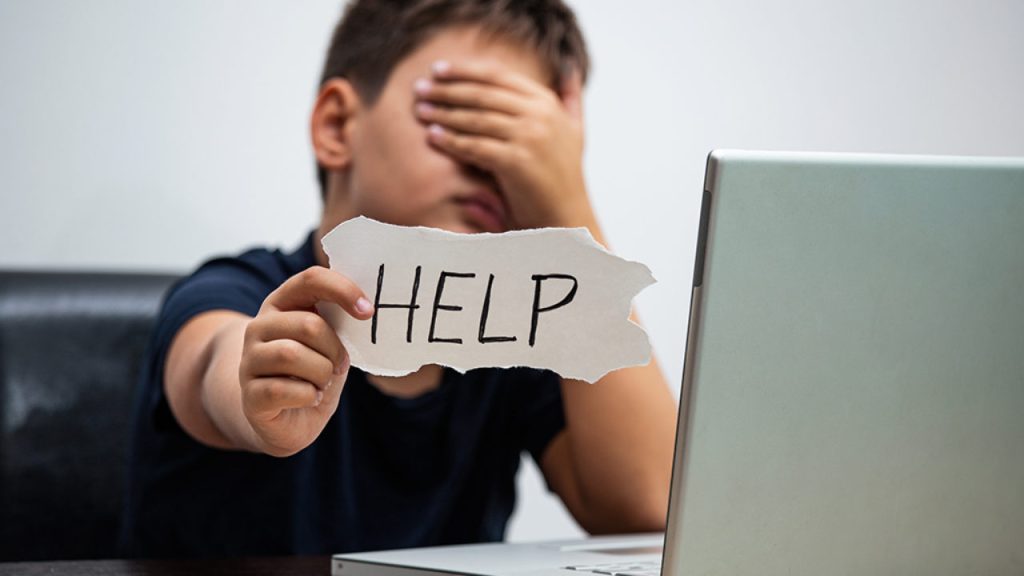 Source: DataScienceCentral.com
If you are subjected to verbal attacks or online bullying, you could take action and seek the necessary help:
1.Tell an adult if you're underage. Show them the page of online bullying in which you are suffering and ask for help.
2.Change the settings in the online platform. You will not receive malevolent messages or comments and comments after setting up.
If you need cyberbullying material removed, report it to eSafety https://www.esafety.gov.au/report/forms. This can be the fastest way to get harmful information removed.
By introducing their definitions and case studies, I hope to raise people's awareness of online violence and regulate their behavior and conduct on the internet. Meanwhile, government also offers solutions to victims who are experiencing online violence. This article calls for the public to take action to quickly curb the behavior of Internet abusers, hoping that through the collective efforts of the public, the media and the government, positive changes will be brought to the Internet environment in the future.
(Word count: 2002)
References
1. Brison, S. J. (1998). Speech, Harm, and the Mind-Body Problem in First Amendment Jurisprudence. Legal Theory, 4(1), 39–61. https://doi.org/10.1017/S1352325200000914
2. Costa, S., da Silva, B. M., & Tavares, M. (2022). Tackling Online Hate Speech?: Play Your Role. Lecture Notes of the Institute for Computer Sciences, Social-Informatics and Telecommunications Engineering, LNICST, 422, 79–93. https://doi.org/10.1007/978-3-030-95531-1_6
Digital Terrorism & Hate Report Launched at Museum of Tolerance New York. (2011). Targeted News Service.
4. Giumetti, G. W., & Kowalski, R. M. (2019). Cyberbullying in schools, workplaces, and romantic relationships : the many lenses and perspectives of electronic mistreatment (G. W. Giumetti & R. M. Kowalski, Eds.). Routledge.
Keen, E., Georgescu, M., & Gomes, R. (2014). Bookmarks : a manual for combating hate speech online through human rights education (R. Gomes, Ed.). Council of Europe.
6. Kowalski, R. M., Limber, S., & Agatston, P. W. (2008). Cyber bullying : bullying in the digital age. Blackwell Pub.
Richardson-Self, L. (2021). Hate speech against women online : concepts and countermeasures. Rowman & Littlefield.
9. Sinpeng, Martin, F. R., Gelber, K., & Shields, K. (2021). Facebook: Regulating Hate Speech in the Asia Pacific. Department of Media and Communications, The University of Sydney. https://hdl.handle.net/2123/25116.3
United Nations: "Urgent need" for more accountability from social media giants to curb hate speech: UN experts. (2023). Asia News Monitor.