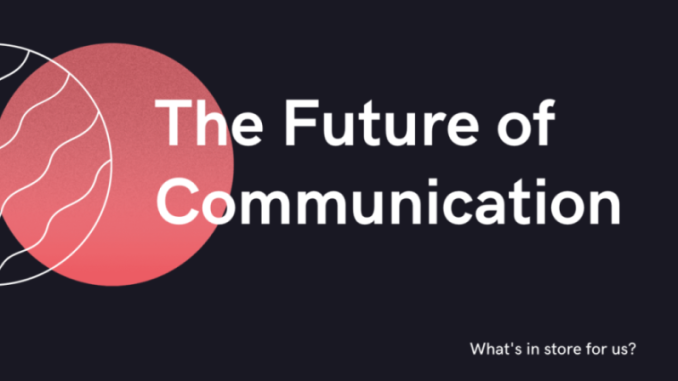 Key words: citizen journalism, privacy, security, digital rights, digital platforms, shooting, social media
In this blog:
We will look into the meaning of citizen journalism in the context of digital technology disruption
Analyse issues around privacy and digital rights as well as the misuse of social media platforms
Provide a different view regarding the citizen journalism trend and advocate for the need to adhere to journalistic standards
Digital Disruption, the future of digital communication? – The case of citizen journalism and online news outlets
The disruption of digital technologies has changed the ways in which diverse industries traditionally work and how audiences communicate. For instance, overcoming the many challenges that "internet freedom" (Goggin et al., 2017, p.8) brings to the means of cultural production. A clear example of such phenomenon is the concept of citizen journalism, which has changed the way in which audiences access news content. The traditional forms of news accessibility, such as via newspapers, seemed to have been left on the past as now information flows quickly via the internet and digital platforms. The availability of online news outlets and digital news apps have enhanced the fast access of news information. Consequently, it appears to make easier the interaction between audiences with the news content in "real news time" as well as it appears to deem obsolete, to some extent, the concept of digital rights as more people can access, share, exchange and re-produce news content. The latter explains why citizen journalism is becoming a popular trend among audiences as it allows them to express and share/exchange news information in the digital sphere.
But first, what is citizen journalism?
It is a form of collaborative media in which citizens have control over news content production; this means, citizens playing an active role in the access, collection, reporting and dissemination of news stories in real time (McGuckin, 2015). As present participants of the news events, they become producers of the news content and share it using tools such as of user-generated content (McGuckin, 2015). The case of citizen journalism has brought many questions around issues of privacy, "fake news", internet governance and "net neutrality" (McGuckin, 2015; Goggin et al., 2017, p.8). Consequently, despite the notion that citizen journalism gives "power" to citizens instead of news conglomerates and monopolies; it presents many challenges in the cultural production of news and the diversification of news content via online platforms (e.g., blogs, social media, etc.). For instance, news market regulations provide a legal framework for news outlets code of conducts as well as to report online content and cyberbullying (Tyson & Cyber and Digital Research Group, n.d.).
Moreover, citizen journalism is associated with a "complete freedom of speech" due to its reach to different and many audiences at the same time. It provides a platform for users to re-share and re-produce "remixed content" (Lessig, 2008), which can distort information and pose challenges to users' privacy as audiences can have access to other peoples' personal information via social media re-posting (McGuckin, 2015). In addition, further challenges to digital rights include how online news outlets limit the ways audiences interact with online content as internet freedoms can be threatened via service blocking, content filtering and news gatekeepers (e.g., governments or news media editors) that control what information is available (Goggin et al., 2017).
The Dichotomy of Digital Rights. Are digital rights for everyone?
Citizens' everyday use of digital platforms have also challenged the way audiences interact and access online content. In this, key issues arise in terms audience dynamics and issues of concern such as participation, exclusion and marginalisation (Goggin et al., 2017). However, the nature of privacy is a complex issue by itself as Nissenbaum (2010) mentioned:
"…privacy is a messy and complex issue" (Nissenbaum 2010, p.67).
Privacy is a human right that cannot be trade off by any means (Karppinen, 2017); however, to what extent is it completely possible to have privacy within policy and law framework, which despite protect users' rights, it also has control over users' rights. Moreover, privacy can range from diverse factors such as age, gender, race, cultural context among other groups classification (Taylor & Rooney, 2016 in Goggin et al., 2017). Consequently, despite the many views we can all have about privacy and security matters, it still raises the question whether the there is such a concept as "digital privacy" or if a new concept might need to progress, as cultural production, online content and news stories are now in all digital platforms. This development of re-sharing culture in which audiences can create, access, remix and distribute content information is embedded in peoples' everyday life (Friedewald et al., 2017 in Goggin et al., 2017), and as such new issues might arise including but not limited to hacking of personal information, harassment and geolocation data from apps (Goggin et al. 2017).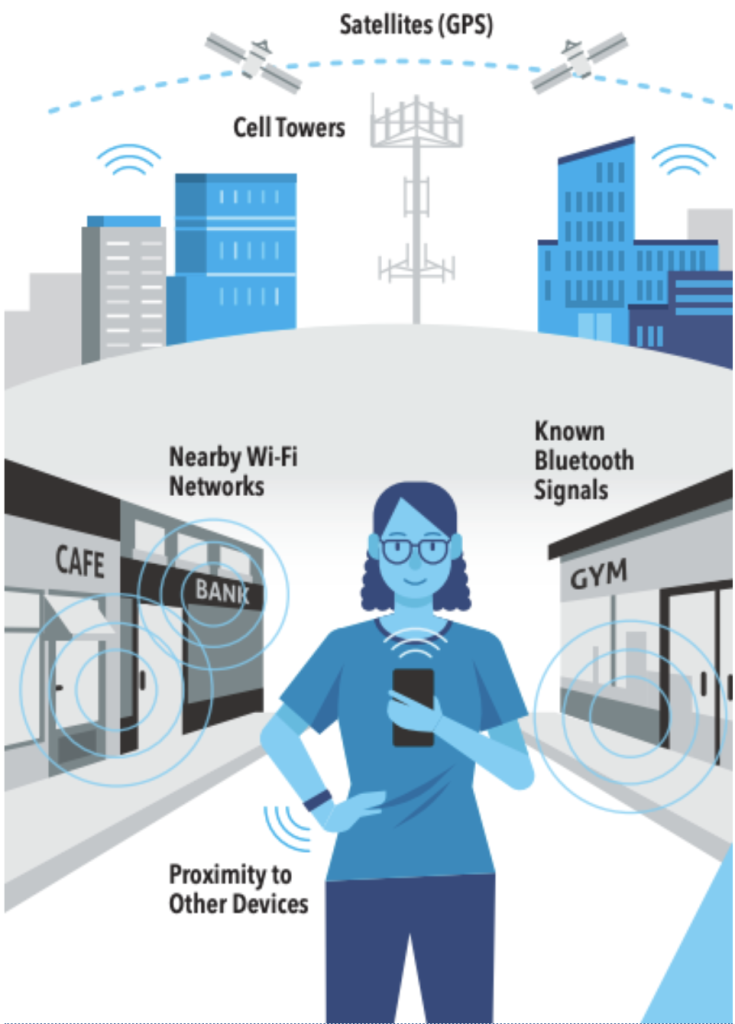 The proliferation of digital platforms has allowed the diversification of online news content and audiences' freedom to remix content whether is via re-distributing, re-producing or re-sharing content, which results in a more present participatory audience (Lessig, 2008). This trend challenge internet governance and raise questions about "freedom of speech". In Goggin et al. (2017), it is mentioned that most Australians agree that speech regulation is necessary; however, social media platforms and apps can enhance violent behaviours by the lack of effective commenting filtering or moderation. Moreover, some online news content can reinforce stereotypical portrays of minorities or marginalised communities via lack of professional sources or the use of language in the reporting/framing of news stories. For instance, citizen journalism raises concerns about the use of sources; the case of Vanessa Leggett's situation can be an example, who went to jail for not disclosing her "confidential sources" (Kho, 2019). In this, concerns about defamation can arise as sources need to be detailed for audiences to know where the information is coming from as well as such sources need to be relevant accordingly to the community, e.g., a news story from the context or politics of South Africa will not be the same as a news story from Spain. Sources are relevant for audiences to digest and analyse such news information, form their own opinion and have access to a diversification of information. Consequently, despite citizen journalism is a relevant trend especially on social media, it is also relevant to contrast freedom of speech while also protecting other peoples' rights to know what sources are referred on a news story.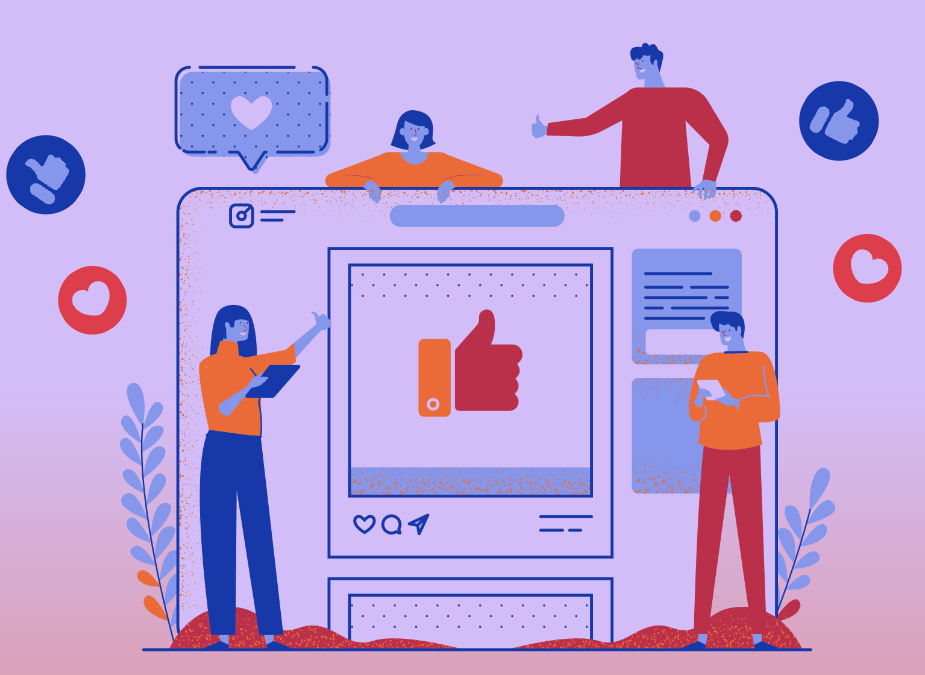 Another example is Joakim Lamotte, a Swedish citizen journalist who reports society events on his Facebook page, where he represents himself as an independent journalist but at the same time regards himself as part of his audience (Hjelm, 2021). He criticises traditional media and places himself as "different" from mainstream media as he becomes a producer and user of news content at the same time. In this, he becomes an intermediary between his audience and the news content he provides, with his social media account counting 273, 000 followers (Hjelm, 2021), it is clear his opinion or freedom of speech reach to many people. However, such opinion is not always adherent of journalistic code of ethics. Lamotte as a citizen journalist can have freedom of speech; however, what about the digital rights of the people of the Swedish society political sphere? They might not have control over what he publishes or comments on a specific event as he is not part of the journalistic code of ethics. It is understandable we can all have an opinion over a certain event and can publish or share such opinion; however, it seems to me there is a dichotomy of digital rights that expresses on the above example. As privacy is part of digital rights that considers different communities and marginalised groups (Marwick & Boyd, 2019); why more "privileged people" such as politicians, despite being public figures, cannot have the same human right to privacy? Even more when being the study object of citizen journalists who do not adhere to journalist standards or ethics. As referred on Hjelm (2021):
"…professional journalists are accountable to their employers, and such employers are accountable to others, including shareholders and (in some countries) regulators; but citizen journalists are not accountable to either professional standards or professional organizations, which may not be something to celebrate" (Miekle, 2016, p. 90 in Hjelm, 2021).
The Controversy of Regulation. Why is social media moderation and self-regulation not working? Does copyright equals online censorship?
There is a controversy about copyright of online content. Proponents argue that owners' rights of digital material are necessary to preserve creativity and innovation; while others argue that once cultural production is over the internet it should be freely accessible to everyone to re-use, re-produce and re-distribute online content (Lessig 2008). Now, some might see copyright as online censorship or as excluding new content creators while privileging big conglomerates; however, how can it be exclusive when it contributes to provide a framework in which information can be contrasted against relevant sources and provide credit to artists such as photographers when using images on news stories? It is a controversial issue as freedom of expression and participation are main factors in internet freedom; however, such forms of expression are also able to marginalise people by not giving further information or disclosing sources, by not crediting artists as well as by not respecting digital rights as human rights to more "privileged groups".
In addition, social media platforms as well as online news media outlets seem to enforce online moderation to regulate users' comments by hiding, blocking or banning; however, they lean towards to users' self-regulation (Goggin et al. 2017; Flew, 2019) by providing tools (e.g., flagging) to report troublesome content (Goggin et al., 2017). Some might argue that users should have accountability of their actions; however, the growth of online violence calls for more tools than self-regulation or self-governance. I believe that to some extent social media platforms allow violent content to entertain, create controversy or drive traffic to their social media platforms. Content regulation is not very effective in social media platforms whether is due to lack of moderation staff, strategies, comments and visual filtering; the fact is that risky and harmful content is not always removed (Goggin et al. 2017). An example of this is online posts about shooting attacks or suicide posts that gather attention after happening in real life. The case of Uvalde, Texas elementary school shooting event drew further news attention after the shooter left Facebook posts forewarning about his intentions of killing. The shooter actively posted on his Facebook page, before and while committing the crimes, as Facebook posts read:
First post: I'm going to shoot my grandmother,
Second post: I shoot my grandmother
Third post: I'm going to shoot up an elementary school
(Brooks & Borter 2022; NBC 2022).
I believe that such example demonstrates that freedom of speech of a person and the right to say whatever he or she might want should not be more important than the safety of a whole community or society. The lack of empathy or a world without boundaries where anybody can say or do "anything" might have consequences in driving anger and we will have to adjust to a world of violence. That is one of the many reasons why people need to have access to diverse information but from news outlets that adhere to journalistic standards and ethics as citizen journalism leans towards a more exclusive form of reporting news. I believe that citizen journalism marginalises people by hiding information (e.g., not disclosing sources, not adhering to journalistic ethics and standards) as well as reporting news events mainly from a personal view / standpoint, which can generate more violence among audiences.
In this sense, privacy, security and digital rights matter, as discussed, privacy matter for everyone as a human right. As mentioned, context matter as not all groups of people are the same; however, I believe that all groups of people have the same importance as human beings, from marginalised groups to more privileged groups. And although privacy cannot be completely enforced in this digital world, it is necessary to differentiate when "breach of privacy" might be necessary to identify potential criminals or people who generate violence via social media. Social media platforms need to improve their moderation systems; and trends such as citizen journalism need to adhere to a code of conduct and journalistic standards.
This blog post was my personal, a not so popular view of citizen journalism and the challenges this trend bring to digital platforms. What is you view? Leave your comments #citizenjournalismisoverated #violenceisnotfreedoomofspeech.
Title: The "Ideal" digital platform user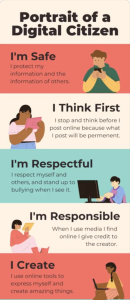 Reference
Brooks, B. & Borte, G. (2022, May 26). Minutes before school attack, Texas gunman sent online warning. Reuters. https://www.reuters.com/world/middle-east/deadliest-us-school-killing-nearly-decade-prompts-biden-call-action-2022-05-25/
Flew, T. (2019). Platforms on Trial. Intermedia, 46(2), 18–23. https://eprints.qut.edu.au/120461/
Goggin, G., Vromen, A., Weatherall, K., Martin, F., Webb, A., Sunman, L., Bailo, F. (2017) Executive Summary and Digital Rights: What are they and why do they matter now? In Digital Rights in Australia. Sydney: University of Sydney. https://ses.library.usyd.edu.au/handle/2123/17587.
Hjelm, O. (2021). Citizen journalism and codes of journalistic standards and ethics. Media and Communication Studies: Culture, Collaborative Media, and Creative Industries. https://www.diva-portal.org/smash/get/diva2:1572286/FULLTEXT02
Karppinen, K. (2017) Human rights and the digital. In Routledge Companion to Media and Human Rights. In H. Tumber & S. Waisbord (eds) Abingdon, Oxon: Routledge pp 95-103.
Kho, N. J. (2019). Citizen Journalist, Defamation, and the Need for Judicial Reform. Master's thesis, Harvard Extension School. https://dash.harvard.edu/bitstream/handle/1/42004152/KHO-DOCUMENT-2019.pdf?sequence=1
Lessig, L. (2008). RW, Revived. In Lessig, Remix : making art and commerce thrive in the hybrid economy (pp. 51–83). Penguin Press. https://sydney.primo.exlibrisgroup.com/permalink/61USYD_INST/1367smt/cdi_bloomsbury_books_9781849662505_b-0076
Marwick, A. & Boyd, D. (2019) 'Understanding Privacy at the Margins: Introduction', International Journal of Communication, pp. 1157-1165.
McGuckin, S. (2015). The Rise of Citizen Journalism: Its impact on professional journalism's traditional ideal of objectivity. https://researchrepository.murdoch.edu.au/id/eprint/29490/1/whole.pdf
Nissenbaum, H. (2018). Respecting context to protect privacy: Why meaning matters. Science and Engineering Ethics, 24(3), 831-852.
SCMP (2022, May 26). Minutes before Texas school massacre, teen shooter Salvador Ramos sent online warning. https://www.scmp.com/news/world/united-states-canada/article/3179173/texas-gunman-posted-facebook-he-would-shoot
Tyson, W. & Cyber and Digital Research Group. (n.d.). Media and broadcasting in the digital age. https://www.aph.gov.au/About_Parliament/Parliamentary_Departments/Parliamentary_Library/pubs/BriefingBook46p/MediaBroadcasting