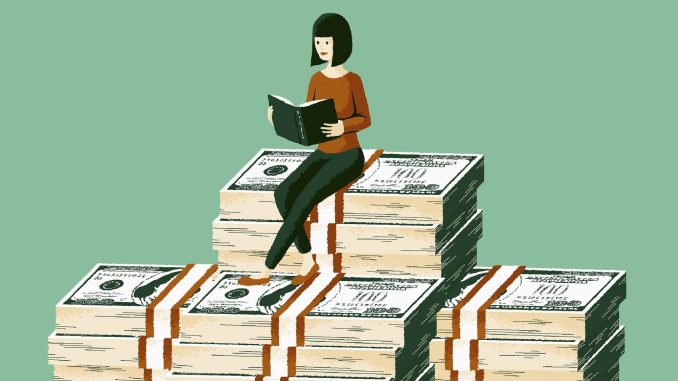 It was a hot dry season in the year of 2013 in tranquil Mejasem village, blissfully surrounded with green rice paddies, in eastern Tegal, Indonesia. While typically kids around my age were passionately playing football or collecting grasshoppers in the field, I was busy in my bedroom, glued to my 11" ASUS netbook laptop screen watching the newest science YouTube video from Vsauce (Stevens, 2013). I was mesmerised by the novel technology called "Internet". The internet was an innocent learning ground during my teenage years. The quality of education I consumed there arguably is hundreds times better than my elementary school curriculum. Despite limited choice of poor quality internet providers (swear to God my best internet speed was 50 KB/s at that time), I'd still surfed almost every day on the web, intently reading the Indonesia diaspora's Andryo (2010) on his blog posts. I was admiring his career journey as a digital marketer around the UK and Australia, and obsessing over his success working across the globe. Frankly speaking, there is nothing I want more in this life than following his liberating footsteps.
So I devised an ambitious plan to be a successful internet maestro from a young age, empowered by the might of the internet itself: mastering English, writing, and coding. Thanks to my daily consumption of Google and YouTube, I championed English debate competitions in my hometown while other kids in my school are still struggling with grammar. I won short-story writing and film-making competitions on Facebook; made friends with programmers and academics through Twitter; took a free computer science Harvard CS50 course at edX; and ultimately, landed a job with the help of LinkedIn as marketing manager on multiple platforms, one of them is at Bukalapak.com, the first tech unicorn to enlist in Indonesia's stock exchange (and also the biggest market capitalization in its history) (Toh, 2021). I owed the success of my education and career to the benevolence of the internet.
Isn't it mind-boggling to see how internet platforms initially developed in a cluster of optimistic tech entrepreneurs in the American Silicon Valley (Porter, 1998, quoted in Flew, 2021), have such life-changing and liberating impact on a particular teen in rural Indonesia? Barlow and Rheingold introduce this as the "magic" of libertarian internet, where digital abundance of new technologies create a new era of sharing and manifest as economic "gifts" (as cited in Flew, 2021). However the plot twist is, the internet is neither a "free gift" (that we often took for granted), nor is it a 'liberating' entity.
The Internet, or to be exact, 'internet platforms', are monopolistic digital companies that have the political-economic power upon key digital markets (Flew, 2021, p.61), including the exploitation of our personal data. By using Google searches and watching YouTube videos, I have been giving the internet companies my behavioural patterns data for almost 15 years now, ever since I was 12 years old. I also unawarely violated their age restrictions rules on different platforms that require the users to be at least 13 years old such as Facebook (Diwanji, 2021, para. 1); and YouTube that require parental supervision (YouTube, 2022, Section 2, para. 1). As a child, I never read any of their terms of service and just speed-ran all the check-boxes for the sake of using it instantly. Nicolas Suzor explained that this is due to the terms provided are an "all-or-nothing" option, the one-sided contract terms give online platforms too much power to enforce it in whatever way they please. (cited in Flew, 2021, p.103).
Secondly, what is the importance of data and privacy anyway? Was it inherently priceless or can we put a price tag on it? Apparently, yes you actually can. The insurmountable amount of data, collected every day and every second we were on the web, were being analysed for behavioural patterns, the so-called predictive analyses, and then sold to third party advertisers with a certain cost, usually determined by the internet advertising model, pay per click (PPC) (Google Ads, 2023, Section 3). This is a form of datafication and dataveillance, which is the process of tracking and monitoring our internet behaviour data and analysed for commercial purposes or any other unstated objectives (van Dijck, 2014, as cited in Flew, 2021, p.105). So, the internet definitely was not as benevolent as I thought, as they had been tremendously profiting without my consent in a somewhat subtle and manipulative way.
But let's be a devil's advocate before attacking them any further. One could argue: if you benefit from them (Google, Facebook, or any other internet platforms), isn't it then becoming quid pro quo? Since you are using their platforms for free, then vice versa. Aren't they also justified to take your data without paying you a single cent? Still no, and this is the 'privacy pragmatists' stance which allowed the trade-offs between privacy rights and access to free digital services (Westin, 2013, as cited in Flew, 2021, p.102). Privacy sounds so important yet seems so unimportant at the same time: most people don't really mind sacrificing their data for unlimited use of Google services. This is also called the 'privacy paradox', when people want their privacy to be valued and protected but their behaviour tells otherwise (Francis and Francis, 2017, as cited in Flew, 2021, p.102).
As a digital native growing up on the web, I was an absolute privacy pragmatist and also an internet apologist, believing I benefited fairly from internet platforms and they were justified in taking my data for granted. However, soon I realised how I severely underestimated the scale of personal data when working for platform-based tech companies and saw firsthand with my bare naked eyes their way of operations.
My first "professional" work was as a marketing manager for an Indonesian mental health app start-up, Riliv. It is an app that connects Indonesian people with professional and certified psychologists on Play Store and AppStore, the very first one in my country, an idea that seemed revolutionary at that time. However, I find many aspects of the operation to be quite problematic.
First, this start-up that I work for is the definition of a "start-up". There were less than 6 people being paid "fairly" as a full timer including myself, a couple programmers and product managers. Even this "fair" pay has no official terms, there is no contract whatsoever, so the employers are not responsible to pay our pension or health insurance tax. We knew that this was unlawful but we preferred to be muted than jobless. Second, the real company size consisted of 30-ish people. The rest of the 20-ish team members—who actually do the most work of the company—however, were made up of unprofessional, unpaid interns. These interns, which were the bread and butter of the operations, would receive a distasteful certificate at the end of the internship as a form of compensation—adding salt to the wound—only if they passed the god-knows-what arbitrary criteria of the internship.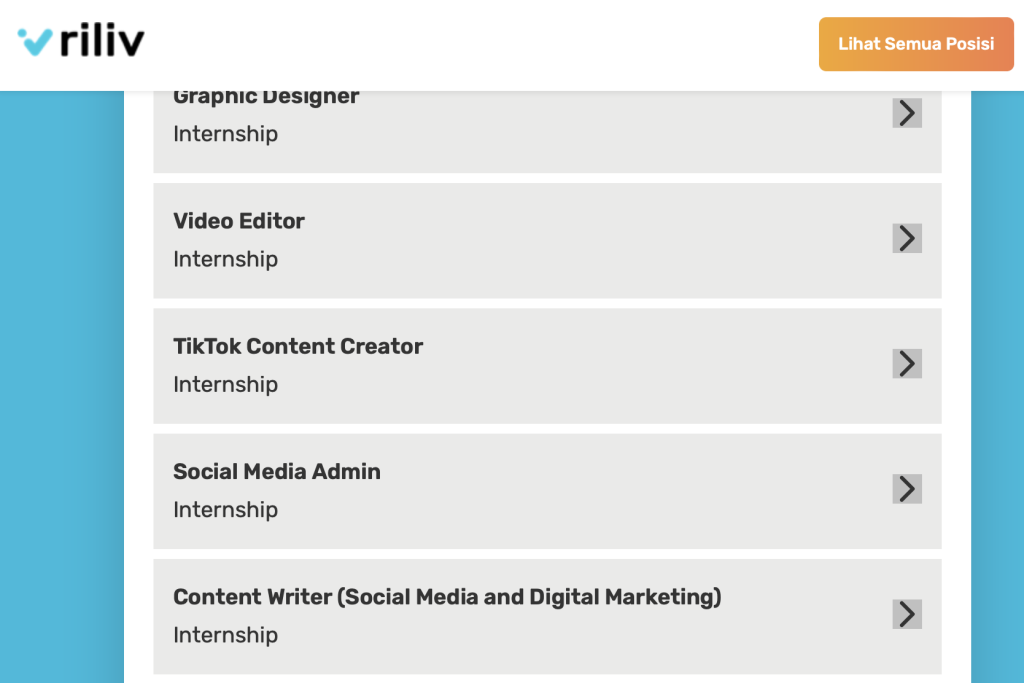 AI (Artificial Internships)-powered company. Source: riliv.co
But that was not the most frightening thing. They also collected data (Riliv, n.d.) from an estimated 900,000 downloaders, especially the counselling conversations that were supposed to be private medical data. In contrast with public health data such as COVID-19 contagion, where it requires critical access of GPS data of people across the globe to track movement of the virus (Keilon, 2020, cited in Flew 2021), mental health conditions is inherently personal and have no contagious property, thus it does not compete with any established societal expectations. The company, which was made up of immature professionals, also did not hire the psychologists—the one who took a professional oath to keep their patient's confidentiality and was bound by their association's code of ethics (IPKI, 2022)—as full timers. Although they were their very means of production, these trained psychologists were treated as freelancers with a mere 50:50 revenue split.
So to make things worse, the ones who own the data were the programmers and the marketing guy (me) with no psychology background. We were neither certified psychologists nor trained in counselling to handle the very sensitive data of thousands of mentally troubled individuals. It was beyond imagination if this critical data fell into the wrong hands. Not to mention there are cybersecurity risks from hackers, over 1.6 billion cyber attacks were recorded in Indonesia in 2021 (Savitri and Haryati, 2022), the highest among other Southeast Asian countries (INTERPOL, 2021).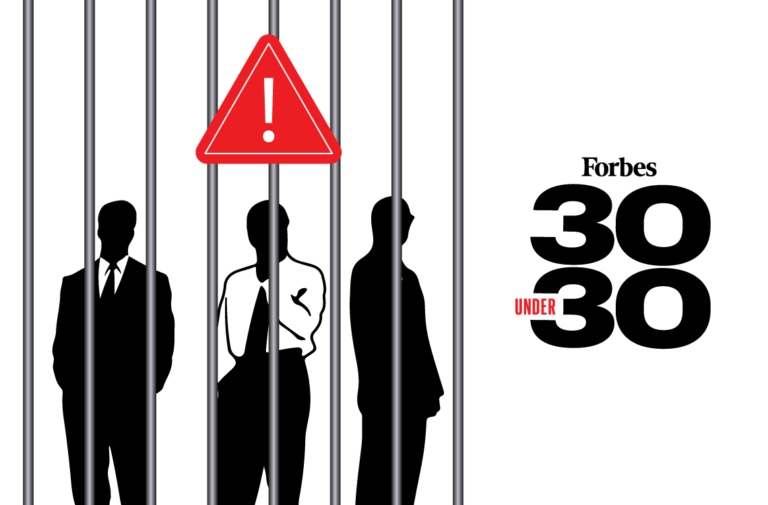 Majority of the people in Forbes's 30 Under 30 list face jail – Source: Cryptopolitan
The two co-founders brothers, who are also the C-levels, ironically received Forbes 30 Under 30 reward in 2020 (Forbes, 2020). It is saddening to know that my country's mental health sector would be monopolised by an immature tech entrepreneur backed by an even grimmer venture capitalist. In contrast with Riliv, which was a blatant privatised mental health care, I found out that most online counselling services in Australia were free of charge, available in range of options (Healthdirect Australia, n.d., section 5) like Beyond Blue and Mensline, which were supported or funded by the Australian Government (Beyond Blue, n.d.; Mensline, n.d.). This seems unfair if I did not acknowledge that Indonesia is still a developing nation that prioritises development agenda that focuses on economics and infrastructure, including focus on eradication of extreme poverty (Setkab, 2022). So, mental health has to be their sacrificial lamb that did not even show up on the lowest rank in their priority list. In repercussions, there were no more than 3,189 clinical psychologists for over 270 million populations, or 3 psychologists per 100,000 Indonesians, which also is way below the standard average for developing countries (Hunt et al, 2022).
This was just the beginning, Riliv case is just a teeny-weeny sector in the mental health industry amongst other multi-sector internet businesses that were heavily monopolised and politicised as well. Which brings me to Bukalapak. Bukalapak is an all-commerce platform that encompasses nearly every sector: online marketplace, financial services, digital products includes e-learnings, gaming, logistics, and digitised warungs (traditional Indonesian Pops-and-Moms shops). Working at Bukalapak made me realise that the tech industry is politically and economically ferocious in multi-aspect.
First, let's talk about the business competitions: it was a savage arena of zero-sum games of burning cash for the sake of users-grabbing monopoly. There is no real innovation in product development besides aiming for the 'winner takes all' championships (Barwise and Watkins, 2018, quoted in Flew, 2021). And to survive in this bloody competition, you need to create unsustainable and endless promos. If not, customers can easily ditch you for other competitors and thus, the winner will always be the one with the most cash to burn. Almost like a parallel to the world's five leading FAANG, Indonesia's e-commerce landscape is also dominated by five major players: Tokopedia, Shopee, Lazada, Blibli and Bukalapak; each of them has their own deep-pocketed venture capitalists funders (Crunchbase, n.d.). There is no miracle or magic of democratic technology, if anything, it really is just oligopoly that focuses on accumulation of wealth and power. In fact, a study by Stigler Center for the Study of Economy and the State at the University of Chicago found that this type of first-mover advantage negatively impacts competitions and slows down innovations, evidenced by major players in this industry remained the same across the last two technological waves (Stigler Center for the Study of the Economy and the State, 2019, quoted in Flew, 2021).​​
Second, my day-to-day activities were to increase sales by filtering out and targeting the "low-hanging fruit" users based on their historical purchases, and then push to possible marketing channels with bombardments of tactical promotions. I can extract not only their email or contact data, but also addresses, birth date, gender, and their repeated pattern of purchases to be put into my quarterly strategic marketing arrangement. Barwise and Watkins elaborate this accumulation of strategic and cumulative data can provide the dominant companies invincibility in the competitions (Barwise and Watkins, 2018, quoted in Flew, 2021).
Knowing all these grim facts made me ponder: if private companies ultimately only aim for profit dominance and could not care less about ethics, who could be our hope?
The good news is, the Indonesian government has enshrined a Personal Data Protection (Undang-Undang Perlindungan Data Pribadi/UU PDP) Law just in time in 2022. The bad news is, when it was enacted as a law, UU PDP had yet to grow its "teeth" to discipline internet players, UU PDP 2022 stated that the data protection implementation will be conducted by an institution determined by and responsible to the president. Panel of Indonesian data scientists are sceptical due to the apparent absence of any cyber authority who could oversee the implementation of the law (Dzulfikar and Ramadhani, 2022).

Furthermore, the Internet Law in Indonesian history had left a bitter taste and morbid resistance from Indonesian communities. Before the UU PDP, we had the Information and Electronic Transaction (Undang-Undang Informasi dan Transaksi Elektronik/UU ITE) Law that was intended to protect consumers in electronic transactions due to the rise of internet economies in 2016. Yet instead of protecting consumers, UU ITE 2016 was weaponised by politicians to silence political dissent on social media with its problematic article of "online defamation" (Hamid, 2019). It defies the free speech ideology of the internet and incites many oppositions from the academics, civilians and even the President (Jokowi) itself ("President Jokowi wants", 2021).
The Internet by itself indeed has unimaginable power to liberate the knowledge of the world, but unfortunately, its potentials to progress humanities even further were shackled by monopolistic tendencies of the "liberal" internet platforms. The question of whether or not those platforms could be regulated, has yet to be answered as internet regulation is still in its infancy phase in Indonesia.


Reference List
Beyond Blue. (n.d.) Our Funding. Beyond Blue. https://www.beyondblue.org.au/about-us/who-we-are-and-what-we-do/our-funding
Crunchbase. (n.d.) Indonesia E-Commerce Companies. https://www.crunchbase.com/hub/indonesia-commerce-companies
Diwanji, P. (2021, July 27). How Do We Know Someone Is Old Enough to Use Our Apps? Meta. https://about.fb.com/news/2021/07/age-verification/
Flew, T. (2021). Regulating platforms. Cambridge: Polity. ISBN-13: 978-1-5095-3707-5
Forbes. (2020). 30 Under 30 – Asia – Healthcare & Science. Forbes Magazine. https://www.forbes.com/profile/riliv/?sh=7d9c624e3942
Google Ads. (2023, March 20). SEO vs. PPC. Google. https://ads.google.com/home/resources/articles/seo-vs-ppc/
Hamid, J. (2023, April 8). Majority of the people in Forbes's 30 Under 30 list face jail. Cryptopolitan. https://www.cryptopolitan.com/majority-forbes-30-under-30-list-face-jail/
Hamid, U. (2019, November 25). Indonesia's Information Law has threatened free speech for more than a decade. This must stop. The Conversation. https://theconversation.com/indonesias-information-law-has-threatened-free-speech-for-more-than-a-decade-this-must-stop-127446
Haripradono, A. (2010, January 16). Job Interview Questions. Andryo's Blog. https://www.andry
o.com/blog/job-interview-questions/
Healthdirect Australia. (n.d.) Online therapy (eTherapy). https://www.healthdirect.gov.au/etherapy
Hunt, A., Pols, H., & Onie, S. (2022). Back to the future. Inside Indonesia. https://www.insideindonesia.org/back-to-the-future-4
INTERPOL. (2021, January 22) INTERPOL report charts top cyberthreats in Southeast Asia. https://www.interpol.int/en/News-and-Events/News/2021/INTERPOL-report-charts-top-cyberthreats-in-Southeast-Asia
IPKI. (2022). Kode Etik Tenaga Psikologi Klinis Indonesia [Code of Ethics Clinical Psychologists of Indonesia]. https://www.ipkindonesia.or.id/media/2022/04/Kode-Etik-Tenaga-Psikologi-Klinis-Indonesia.pdf
IPKI. (2022). Sumpah/Janji Profesi Psikolog Klinis [Clinical Psychologists Professional Oath]. https://www.ipkindonesia.or.id/media/2022/05/Teks-Sumpah-Profesi-Psikolog-Klinis-IPK-Indonesia.pdf
Mensline Australia. (n.d.). About On the Line. https://mensline.org.au/about-us/about-on-the-line/
President Jokowi wants police to be more selective in enforcing UU ITE as gov't mulls revision to controversial law. (2021, February 16). Coconuts Jakarta. https://coconuts.co/jakarta/news/president-jokowi-wants-police-to-be-more-selective-in-enforcing-uu-ite-as-govt-mulls-revision-to-controversial-law/
Riliv (n.d.). Kebijakan Privasi Pengguna. [User Privacy Policy] https://riliv.co/privasi
Savitri, P. I. & Haryati, S. (2022, February 8). BSSN records 1.65 billion cybersecurity traffic anomalies in 2021. Antara. https://en.antaranews.com/news/214077/bssn-records- 165-billion-cybersecurity-traffic-anomalies-in-2021
Setkab. (2022, February, 16). Gov't Unveils Seven Priorities on 2023 Work Plan. Cabinet Secretariat of The Republic of Indonesia. https://setkab.go.id/en/govt-unveils-seven-priorities-on-2023-work-plan/
Stevens, M. [Vsauce] (2013, February 18). Is Your Red The Same as My Red? [Video]. YouTube. https://www.youtube.com/watch?v=evQsOFQju08
Toh, M. (2021, August 6). Indonesia just had its biggest-ever IPO. CNN.
Undang-Undang Informasi dan Transaksi Elektronik [Information and Electronic Transactions Law] (2016). https://web.kominfo.go.id/sites/default/files/users/4761/UU%2019%20Tahun%202016.pdf
Undang-Undang Perlindungan Data Pribadi [Personal Data Protection Law] (2022). https://jdih.setkab.go.id/PUUdoc/176837/Salinan_UU_Nomor_27_Tahun_2022.pdf
YouTube. (2022, January 5). Terms of Service. YouTube. https://kids.youtube.com/t/terms