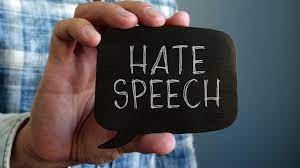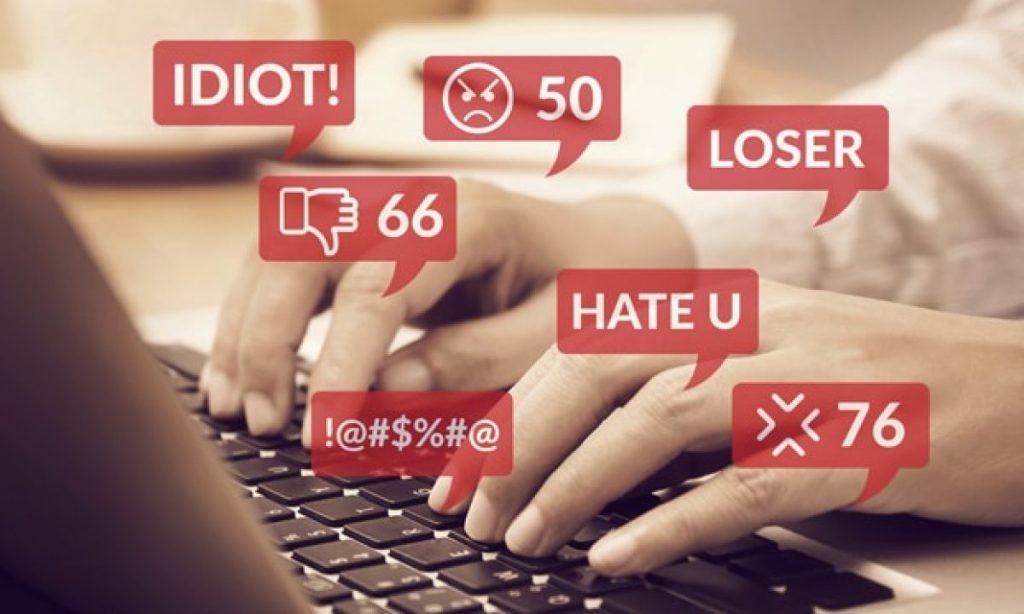 What is the usage of social media? Social media provides a space for people to interact with each other. The book, Social Media Mob: Being Indigenous Online, written by Bronwyn Carlson and Ryan Frazer, points out that social media provides a space for human interaction. Social media has become embedded in the lives of many Indigenous people, allowing them to communicate across long distances and with diverse populations. It is a platform for expressing one's identity, connecting with the community, learning, playing, seeking love, organising political action, locating missing friends and family, searching for employment, and seeking assistance in times of need, among other things(Carlson & Frazer, 2018). However, the development of the social media platform would activate the rise of hate speech and online harm within social media. According to ANTÓNIO GUTERRES, a United Nations Secretary-General in 2021, said that "Social media provides a global megaphone for hate"(United Nations, 2022). Moreover, Online harms are actions that occur fully or partly online and have the potential to negatively impact an individual's social, emotional, physical well-being, financial, or even bodily safety(Australian Government, 2020).
The effect of hate speech has strong power to destroy a person while receiving hate speech online. The structure of hate speech would have numerous elements on social media. Hate speech may take many forms, it may take the form of pictures, cartoons, jokes, objects, movements, and symbols, and it can be shared both offline and online. The format of hate speech also relates to some racist language, and the tone of the language is rude. Hate speech targets a specific person or group and is "discriminatory" (biased, racist, or judgmental) or "pejorative" (prejudiced, scornful, or humiliating). In addition, Hate speech targets an individual's or a group's real or perceived "identity factors," such as "religion, ethnicity, nationality, race, colour, descent, gender," but also characteristics such as spoken language, financial or social origin, sickness, health position, or sexual preference, toward many others(United Nations, 2022).
Simply offending someone or hurting their feelings should not be used to regulate speech, either in civil or criminal law(Sinpeng et al., 2021). The most common case study relates to hate speech is the Hate speech on the platform Facebook. Facebook is an online social media website that ensures users to communicate with and share information with family and friends. (Gcfglobal, 2019). However, with the growth of the maturity of social media, the intention of Facebook had changed to different meanings and usage. Users start to judge someone and leave hate speech toward individuals who they dislike. There are certain hate speech target audiences are related to minorities of the society. According to our national research, Facebook users in a protected category, such as lesbian, gay, bisexual, transgender, queer, intersex, and asexual (hereinafter LGBTQ+) persons, may encounter a significant amount of hate speech content online(Sinpeng et al., 2021). One of the case studies related to hate speech on Facebook is about the minority in Myanmar. For decades, the Rohingya, an ethnic Muslim minority population in Myanmar, have endured long-term discrimination, such as exclusionary citizenship rules. The original hate toward the Muslim minority who live in Myanmar is not strong among the public. However, the usage of Facebook and the spreading of the news within hate speech incite harassment toward the Muslim minority. Throughout the crisis, Facebook was used to promote hate speech and incite violence against the Rohingya. Anti-Rohingya misinformation was shared quickly on the site, including false reports and deformed photographs, increasing anti-Muslim sentiment among Myanmar's Buddhist majority. Hate speech and disinformation played a crucial part in inflaming emotions and inciting assaults against the Rohingya. The detailed information of the hate speech included Actors collabrative with the Myanmar military and extremist Buddhist nationalist groups filling the platform with anti-Muslim propaganda, asserting an impending Muslim takeover and depicting the Rohingya as "invaders." Most of the hate speech language is rude and directly harm someone's feeling. A further example relates to the rude comments that a Muslim human rights advocate was photographed and labelled as a "national traitor" in one post that was shared over 1,000 times. Among the comments on the post were threatening and bigoted sentiments, such as "He is a Muslim." "Muslims are dogs who must be killed," and "Don't leave him alive. Remove his whole race". (Amnesty International, 2022).
Furthermore, with the digital world evolving rapidly, using social media is not as straightforward as it formerly was. Another dangerous approach to damage a person is through online harm. The online damage differs from the previously described hate speech in that it only uses blatantly harsh words. Online damage would have a direct impact on a person's emotional, physical, and mental health.
Online harm would directly influence someone's psychological health and mental health. Cyberbullying is also a form of online harm. There is one case study that demonstrates the result of online harm toward social media on the Chinese platform Tiktok. The case study example relate to online harm is Li Xuézhu, a 17-year-old college student from Xingtai, Hebei Province, committed suicide on January 24 after his recent reconnecting with biological parents. Afterward, the ensuing conflict between his families were widely covered in the media, resulting in a flood of unwanted attention and cruel insults that he publicly struggled with. As the result of the suicide, In recent, Chinese online users are seeking justice for the child, while also raising awareness about the hazards of cyberbullying and unethical journalistic methods. The origin of the story is that the teenager Xuezhou Liu tries to utilizes the power of internet to find his biological parents after they abandon him when he was three months born. Withe the power of the internet, Xuezhou Liu found his parents from the publich and decide to live together with his family in the future. However, the unethical news media industry's indiscriminate reporting of his conversations with his parents and rumours that he was trying to blackmail his biological parents caused a series of online tirades. The example is that Then things became nasty. Liu's original parents told the Beijing News that the adolescent sought to guilt-trip them into purchasing or renting an apartment for him, which was above of their financial range. "Wouldn't you stay away if he were your kid and was being so defensive that he even taped your conversations?" the mother was reported as asking. "He tried to persuade us to purchase him a house, but we don't have the money to do it." After the news publish through the internet, Xuezhou Liu denies the accusation. He expresses his desire to remain with his family and requests that his parents establish a "home" for him. The term "home" in his description is not a depiction of a structure built with high renting. The term of "home" represents the togetherness of a family and a safe place to stay.To create an eye-catching headline, the article published by the Beijing News released a torrent of hatred and insults against Liu, with incensed critics referring to him as "a scheming liar" and "a wolf in sheep's clothing," among other derogatory terms. In his suicide note, Liu detailed the extent of the online harassment he endured, stating that his direct messages on social media were inundated with rude remarks urging him to commit suicide and criticizing his appearance. Liu wrote that he had seen enough of "the evil side of humanity" and "was too exhausted to live on"(James, 2022).
The another example relate to online harm is the case of online harassment. Online harassment could be also defined as the term doxing. This definition of doxing involves obtaining specific information about a person and then disseminating it via the Internet or some other means. This practice has been prevalent for many years due to the fact that documents contain persistent records of people's actions and statements, which can be used as potent weapons against them. There is a very bad social networking community happened on the social media platform. The term "The Fappening" was created by the anti-feminism community on the social media. "Fappening" refers to a recent incident involving Google in which photographs were stolen from the business's cloud service. The community group in Reddit where likely to stole celebrities's icloud image and even the women's privacy image and repost it on the social media platform without the consent of others(Techno_Mark, 2014). According to the article title, Silencing Women? Gender and Online Harassment, said that in both the academic literature and the public conversation, there is an increasing focus on gender-based online harassment. Numerous reported instances create a perception that women are especially subjected to online harassment(Nadim & Fladmoe, 2019). However, according to a Twitter study, Bartlett and colleagues (2014) believe that a significant percentage of sexist language online may be classified as "casual misogyny," in which phrases like "rape," "slut," and "whore" are used normally or representative without being threatening or aggressive(Nadim & Fladmoe, 2019).
However, with the development of the social media platform, there are a argurement to points out that the freedom of speech. With the block of the Reddit community on Reddit, there is also an argument made by the free speech purists and the wrath of horny men. In social media, free speech is the power for anyone, which implies that any standpoints with positvie or negative are allowed to be posted online. The "double-edged swords" of internet information are free speech and anonymity. Free speech provides a chance for individuals to share their thoughts online without anxiety about punishments. Although free speech has been achieved, it has also provided opportunity for individuals who want to spread misinformation without fear of repercussions.(Gavinn, 2022). Freedom of expression is no longer trending in a positive direction, therefore, as numerous social media platforms are increasing their efforts to censor inappropriate content.
As a result, the recommended action taken by the social media platform Facebook is that Facebook should collaborate with protected groups to identify and codify the commonly expressed forms of hate speech that deprive targets of rights(Sinpeng et al., 2021).
As a result, according to Australian Government website, the Online Safety Act 2021 has now granted eSafety broader, more effective authorities to assist victims in keeping up with developments in technology and online habits. There are three steps to ensure the online harm. The first one is Prevention. Prevention is We do this via research that identifies online hazards and the most effective methods to mitigate them, followed by education and community programmes that increase awareness and empower individuals with the skills and tools they need to protect themselves online. Many of our programmes are specifically designed for children, young people, parents, teachers, women, various groups, and the elderly. The second term is Protection. eSafety has the authority to require online and electronic services and platforms to delete significantly dangerous information in order to safeguard Australians. This includes anything depicting child sexual abuse, pro-terrorist content, and personal photographs posted without the agreement of the individual depicted. In addition, if the online service or platform fails to assist in situations of child cyberbullying or significant adult cyber abuse, eSafety may investigate and have the harmful information deleted. Our new regulatory tools will contain enforceable industry rules and will be backed by Basic Online Safety Expectations. The third one is Proactive change by exposing emerging trends and concerns and offering self-assessment tools(eSafetyCommissioner, 2022).
References
Amnesty International. (2022, September 29). Myanmar: Facebook's systems promoted violence against Rohingya; Meta owes reparations – new report. Amnesty International. https://www.amnesty.org/en/latest/news/2022/09/myanmar-facebooks-systems-promoted-violence-against-rohingya-meta-owes-reparations-new-report/
Australian Government. (2020). Online Harms & Safety | Australia's International Cyber and Critical Tech Engagement. Internationalcybertech.gov.au. https://www.internationalcybertech.gov.au/our-work/security/online-harms-safety
Carlson, B., & Frazer, R. (2018). Social Media Mob: Being Indigenous Online. https://research-management.mq.edu.au/ws/portalfiles/portal/85013179/MQU_SocialMediaMob_report_Carlson_Frazer.pdf
eSafetyCommissioner. (2022). How the Online Safety Act supports those most at risk | eSafety Commissioner. ESafety Commissioner. https://www.esafety.gov.au/communities/how-online-safety-act-protects-those-most-at-risk
Gavinn. (2022, April 2). The Two Sides of Free Speech in Social Media. Voices of Youth. https://www.voicesofyouth.org/blog/two-sides-free-speech-social-media
Gcfglobal. (2019). Facebook: What is Facebook? GCFGlobal.org. https://edu.gcfglobal.org/en/facebook101/what-is-facebook/1/
James, G. (2022, January 24). Chinese teenager's suicide puts cyberbullying and unethical journalism in spotlight. The China Project. https://thechinaproject.com/2022/01/24/chinese-teenagers-suicide-puts-cyberbullying-and-unethical-journalism-in-spotlight/
Nadim, M., & Fladmoe, A. (2019). Silencing Women? Gender and Online Harassment. Social Science Computer Review, 39(2), 089443931986551. https://doi.org/10.1177/0894439319865518
Sinpeng, A., Martin, F., Gelber, K., & Shields, K. (2021). Facebook: Regulating Hate Speech in the Asia Pacific. Https://Hdl.handle.net/2123/25116.3; Department of Media and Communications, The University of Sydney. https://hdl.handle.net/2123/25116.3
Techno_Mark. (2014, October 14). My Response to "The Snappening" and "The Fappening." The Geek Church. https://thegeekchurch.com/essay/my-response-to-the-snappening-and-the-fappening/
United Nations. (2022). What is hate speech? United Nations. https://www.un.org/en/hate-speech/understanding-hate-speech/what-is-hate-speech