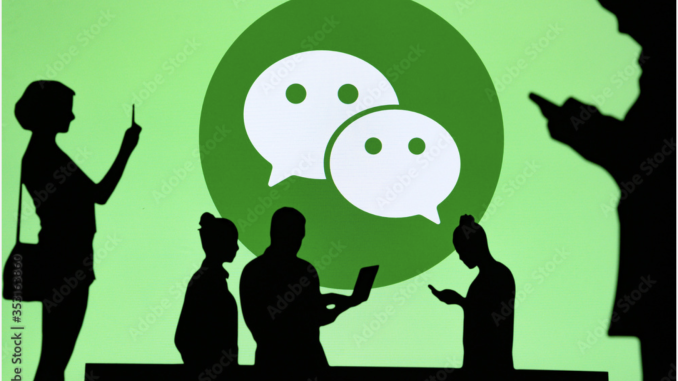 Introduction:
Digital technologies in the 21st century has brought dramatic changes and advancements to human life including peoples' actions, decisions, and thoughts. Digitalisation has provided people with unprecedented convenience in everyday life, such as with the rise of remote working and online education during the COVID-19 pandemic. However, individual rights and privacy have also emerged alongside digital technologies as a new concern: as one of the most worrisome issues in the digital era with data collection on social media platforms, location tracking functions on users' mobile devices, and cookies on websites. Governments and social media service providers have implemented rules and policies to respond to the accompanying increase in the number of citizen data intrusion cases. With digital technologies now being integral and embedded in people's lives, there is a greater reliance on it and an urgent need to guarantee people's digital rights and privacy. While there is effectiveness and importance to these measures by government and social media service providers, there are undoubtedly also intrinsic vulnerabilities to these measures and tools. The vulnerabilities and intrusions to privacy often occur due to oversights, such as inadequate government enforcement, but they can also be a product of intentional decision-making against users' interests and rights, as seen with WeChat's background scanning controversy.
The Changing Meaning of Privacy and Digital Rights
Digitalisation changed the meaning and practices of privacy leading to various understandings of digital rights and privacy within a different context (Nissenbaum, 2018). According to the Universal of Human Rights (UDHR), "Privacy is a human right" Rights (UDHR). This could include many things, but most simply, it is the ability "to control who can see or use personal information" (Office of the Australian Information Commissioner, 2023.). While the definitions of privacy and digital rights vary depending on the different social, cultural, and political contexts, and with the contemporary definition of digital rights remaining vague, there are nonetheless impacts to all definitions which has been caused by digitalisation. This change in the meaning and practices of privacy is due to the new digital context and the subsequent social transformation: within an era with smartphones, computers, and the internet. These rights are now vaguer, and it has also become more complex to protect these rights.
The"Super App" Background Scanning Issue
With the rising of social media platforms, people are relying more on them to socialise. WeChat is the most popular social media platform in China which was provided by a Chinese tech giant: Tencent. WeChat is a social media platform that offers the most functions and services among the current global social media platforms, which meets the majority of users' demands for application service, thus it is dubbed the 'Super App'. The statistic shows there were nearly 1.55 billion monthly active users worldwide of WeChat in 2022, and this data is expected to reach 1.68 billion in 2023 (Turner, 2023). In China, WeChat users cover various groups of people in society, such as different ages, regions, ethnicity, and educational backgrounds. Due to the variety of users' identities, WeChat allows users to customise their WeChat accounts by setting moments, steps, and viewable groups through the 'privacy' function. WeChat is a social media platform that allows people to share their daily life comfortably but evokes people's concerns about privacy at the same time.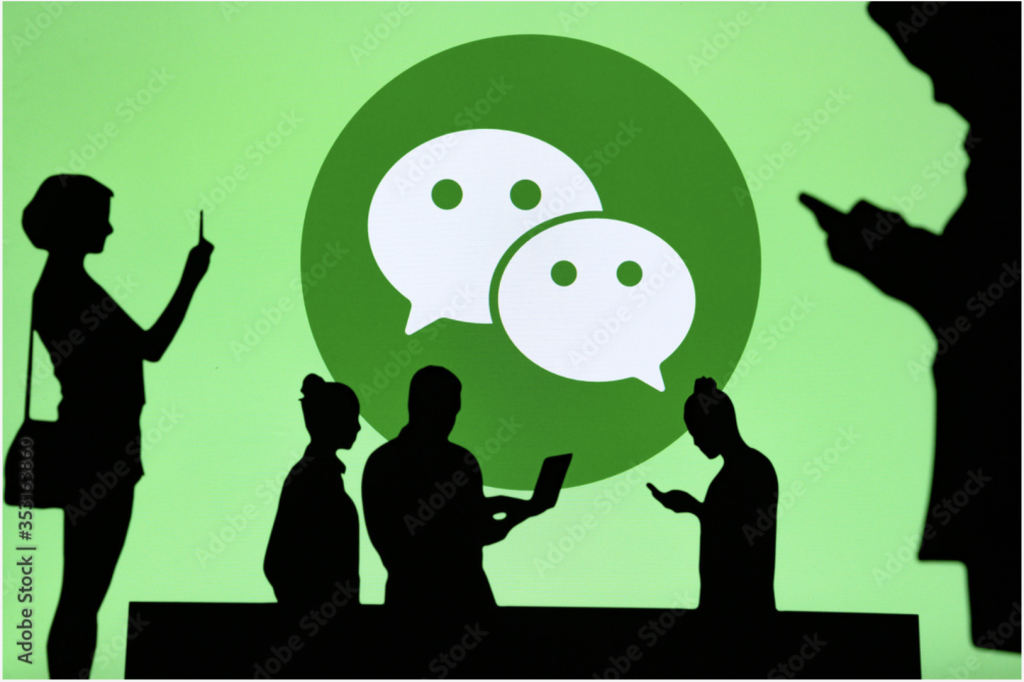 (AdobeStock.com)
In 2021, some WeChat users found that WeChat was frequently scanning users' photo albums in the background without permission, which sparked a serious concern about WeChat users' privacy. WeChat's scanning was recorded by Apple's function "Record App Activity", and the users shared the screenshots on the Chinese social media platform Weibo to prove the background scanning behaviour of WeChat (Feng, 2021). With the rapid spread of the Weibo post, some more WeChat users shared their experiences of unauthorised scanning of WeChat. Tencent immediately responded to this issue, claiming this feature is aimed at providing its users with a better experience which is sending high-quality photos faster. Most social media users including WeChat users are still concerned about their data has been collected by social media providers, although Tencent has cancelled WeChat's background scanning feature in the new version and claimed that WeChat never collects, saves, or uses any users' images without authorisation (Feng, 2021). Nonetheless, it is clear that the background scanning behaviour was indeed a 'feature' and was an intentional choice with the application design.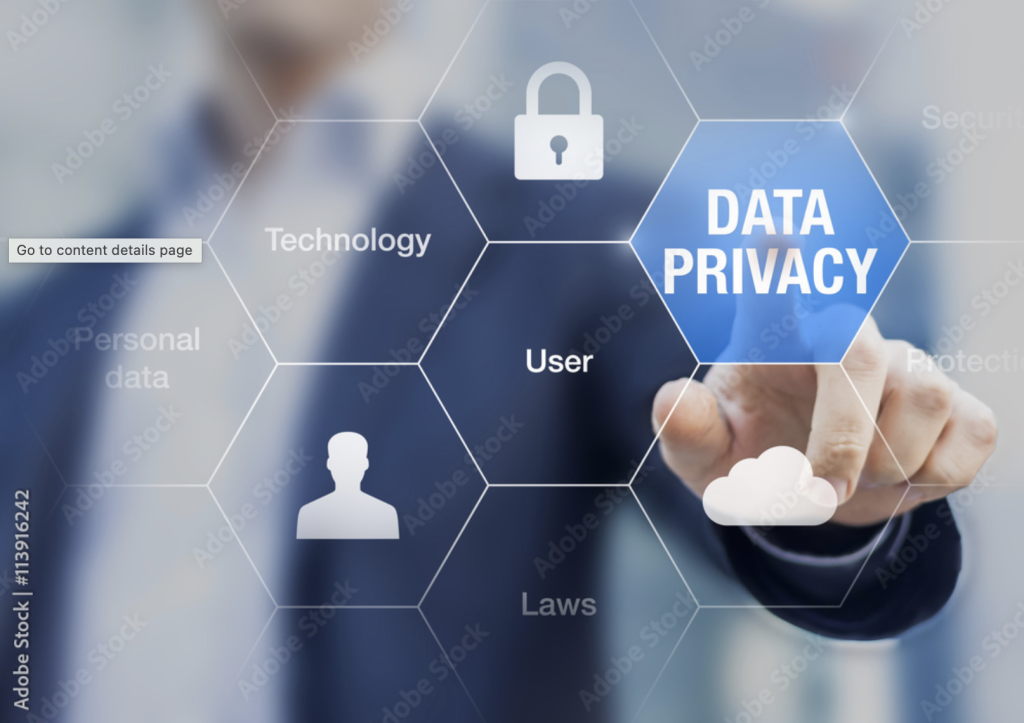 (AdobeStock.com)
Why Are We Concerned About Issues of Privacy and Digital Rights?
Firstly, the problem with privacy imbalance will cause a monopoly power of platforms themselves and the organisations and industries which largely rely on the platforms (Flew, 2021). This is challenging the traditional commercial mode in China, for instance, the power of e-commerce has brought a huge impact on offline retailing. Access to individual data and privacy by platforms can provide a powerful advantage. Can portray consumer habits and trends and preferences can make personalised recommendations. based on consumer spending patterns, consumers can also be profiled, with the potential for price discrimination and more profit for platforms (Gai, 2022). Privacy imbalance will also cause a lack of accountability and transparency in the way that data and personal information will be used (Productivity Commission, 2017). Without citizens' trust associated with the handling of data and personal information, the government and businesses will lose citizens' loyalty and it can be difficult to collect the data from individuals for promoting infrastructure in the future.
Secondly, the loss of digital privacy will lead to more informational-based abuse and cyber-crime which could impact the stability of both online space and real society. According to Goggin (2017), the cameras on the mobile phone are widely used for sharing intimate images, but the development of digital technologies increased the risks of image-based abuse. In the WeChat case study, it may lead to personal attacks towards individuals if the users' images contain sensitive information or intimate components were leaked by the platform. Corte (2020) indicated that the violations of data and digital privacy should be regarded as a violation of human rights, because sometimes they can lead to physical harm to people, such as threats, stalking, and bullying.
Thirdly, data can be easily used to identify individuals' identities: often in a direct way. Even in the terms and conditions agreed between users and platforms, these are determined by the platforms to ask the users to provide the personal information they need, and users are essentially forced to provide the information to access the service (Francis, L & Francis, J, 2017). For this, while platforms will claim that the purpose of collecting users' personal information is to offer personalised services, it is technologically possible for the same information to be used to create users' profiles and identities, for platforms to identify users 'fingerprints' across the internet (Hallinan & Striphas, 2016). One of the most worrying issues is the user's profile and privacy settings on the internet are difficult to remove permanently because platforms usually keep copies of their users' data sometimes for legal protection or their own use (Francis, L & Francis, J, 2017). There are many cases in recent years that illustrate once the systems of platforms are hacked, the most vulnerable victim is always their users because their bank account, residential address, school, workplace, and the intimate relationship could be easily tracked by their data (Goggin et al., 2017). It is obvious that citizens only have less power to control and protect their data in the digital era, but they have to provide their personal information to platforms in order to have access to the "digital world".
Regulations, Surveillance and PIPL in China – An Imperfect Safeguard of Corporate Overreach
Even the government does not have complete control over citizens' data protection. Since the platforms are usually operated by private entities, the processes of decisions making, data analysing, and identity profiling lack transparency (Goggin et al., 2017). Flew (2021) also indicated that information asymmetry always exists and that social media providers are powerful in bargaining over their users. In this context, the role of government and the policies to respond to platforms' violation of users' digital rights are crucial. It is also essential to raise awareness of citizens' digital rights due to the rapid growth of digital platforms around the globe.
In order to protect citizens' rights, interests, and personal information including data, the first Personal Information Protection Law (PIPL) in China was passed in 2021 which has taken nearly a decade revolution from 2003's Privacy Legislative research project. Compared with previous legislation, PIPL includes the protection for personal information recorded electronically and emphasises the core of the principles is "Informed Consent" (PIPL, 2021). PIPL requires entities to adjust their policies precisely to different groups of users, especially to enhance the safeguard to protect minors. PIPL aims to protect individual rights and curb the unchecked growth of digital technology companies, such as Tencent and Byte Dance (Calzada, 2022). Rather than only regulating large companies, PIPL also indicated the responsibilities of the relevant government organisations, social institutions, and individuals in protecting privacy. The implementation of PIPL will help to promote a level-playing field for both domestic and international digital technology companies. Although PIPL is a privacy law with Chinese characteristics that specifies different approaches for different regions in China based on regional circumstances, it will have an influence beyond Chinese companies, also applying to global companies operating in China and in terms of handling data and protecting the digital rights of Chinese citizens.
In the WeChat case study, there was no relevant government agency intervened and WeChat has not been punished immediately for this issue. This reflected the issues of implementation lag and selective implementation of the law in protecting the privacy and digital rights. In terms of government enforcement, the government has not predicted the problems in advance which allow the relevant department to solve them immediately. Meanwhile, there is a demand for a detailed interpretation of the legal boundaries that clarify the role of courts and the liabilities system. Otherwise, this may lead to more attempts by digital technology companies to collect their user's data "secretly".
Since the power of data keeps growing, the Chinese government increased surveillance on the internet and platforms. Government surveillance is often controversial, and it is believed that government intervention in digital technologies will reduce creativity, innovation, and people's rights (Karppinen, 2017). People who view government surveillance from a negative angle also believe that "surveillance" is an over-control of individuals' information by the state, and it is usually against freedom of expression and democracy (Karppinen, 2017). From a positive angle, increased surveillance means more accountability that requires the government to implement regulations for guaranteeing the digital rights of citizens and take more responsibility to overcome the challenges brought by digital technologies.
In fact, digital technologies are strongly associated with political and economic power in the real world that could easily form a monopoly power held by minorities. Appropriate surveillance and regulations on digital platforms will help to protect the digital rights of majorities and reduce the imbalance between different groups of power. However, the variety of business modes and operation methods of platforms is often challenging the current regulations and the government has to consider new approaches frequently (Goggin et al., 2017). There is an increasing number of international and cross-national entities' business models largely relying on digital technologies, and the various regulations in different countries could disrupt their ecology and operation of them.
Another challenge is the objects of protection are varied under regulations and laws, which means the government needs to provide specific rules to protect different groups of people. For example, minors as one of the most vulnerable groups in society, have less ability or experience in distinguishing social media content, so they are more likely to be addicted to and harmed by the Internet and social media. The Minors Protection Law in China (2020) specifies "minors" refers to individuals who are under 18, and it includes the principles of platforms and the guardians' responsibility to prevent minors from being addicted to the Internet. The law also clarifies that all parties including media institutions and social media are not allowed to violate the privacy of minors even with the authorisation of their guardians. Therefore, the Chinese government has introduced relatively advanced measures which clearly point out the stakeholders and their responsibilities in protecting minors' privacy and digital rights. While many groups of people could be vulnerable to the issues of privacy and digital rights that are not specified in the regulations. For example, the people who are working in a particular industry with special requirements for privacy, ethnic minorities in China, and the retaliatory privacy violation towards the female.
Conclusion
The rise of digital technologies has brought a significant social transformation that raises the issues of privacy and digital rights. There are safeguards with laws and institutions within the current world, such as those from the government, that are used to protect users' digital rights, including rights to privacy. The increasing power of digital technology companies and the constant innovation of digital technologies weakened citizens' digital rights, in this case, the responsibility of protecting citizens' privacy and digital rights is something that all governments should strive to meet. Nonetheless, there are vulnerabilities, and weaknesses intrinsic to the system: with the issues of implementation lag and the omission of more vulnerable groups in law. Companies may also act in their own interest against users. It is with this context that the government can increase adequate enforcement to regulate the digital technology industry, companies need to respect their user's privacy and digital rights, and users need to increase their awareness of protecting themselves.
References: 
AdobeStock.com. (2023). https://stock.adobe.com
Calzada, I. (2022). Citizens' Data Privacy in China: The State of the Art of the Personal Information Protection Law (PIPL). Smart Cities, 5(3), 1129–1150. Retrieved from: https://doi.org/10.3390/smartcities5030057.
Central People's Government of the People's Republic of China, (2020). Law of the People's Republic of China on the Protection of Minors. Retrieved from: http://www.gov.cn/xinwen/2020-10/18/content_5552113.htm.
 
Central People's Government of the People's Republic of China, (2021). Personal Information Protection Law of the People's Republic of China. Retrieved from: http://www.gov.cn/xinwen/2021-08/20/content_5632486.htm.
Corte, L.D. (2020). A Right to a Rule: On the Substance and Essence of the Fundamental Right to Personal Data Protection. In D. Hallinan, R. Leenes, S. Gutwirth & P. De Hert (Eds.). Data Protection and Privacy: Data Protection and Democracy (Computers, Privacy and Data Protection, pp. 27–58). Oxford: Hart Publishing. Retrieved from: http://dx.doi.org.ezproxy.library.sydney.edu.au/10.5040/9781509932771.ch-002.
Feng, C. (2021). Tencent's WeChat to stop routinely accessing photos after a tech influencer publicised the behaviour on Weibo, South China Morning Post, Retrieved from: https://www.scmp.com/tech/big-tech/article/3151762/tencents-wechat-stop-routine-scans-photos-after-tech-influencer.
Flew. (2021). Regulating platforms. Polity.
Francis, L. P., & Francis, J. G. (2017). Privacy: What Everyone Needs to Know. Oxford University Press, Incorporated.
Gai, S. (2022). Ecommerce reimagined: retail and ecommerce in China. Springer.
 
Goggin, G., Vromen, A., Weatherall, K., Martin, F., Webb, A., Sunman, L., Bailo, F. (2017) Privacy, Profiling, Data Analytics. In Digital Rights in Australia. Sydney: University of Sydney. Retrieved from:
https://ses.library.usyd.edu.au/bitstream/handle/2123/17587/USYDDigitalRightsAustraliareport.pdf?sequence=7&isAllowed=y
Hallinan, & Striphas, T. (2016). Recommended for you: The Netflix Prize and the production of algorithmic culture. New Media & Society, 18(1), 117–137. Retrieved from: https://doi.org/10.1177/1461444814538646.
Karppinen, K. (2017). Human rights and the digital. In H. Tumber & S. Waisbord (Eds.), The Routledge Companion to Media and Human Rights (pp. 95–103). Retrieved from:https://doi.org/10.4324/9781315619835.
Nissenbaum, H. (2018). Respecting Context to Protect Privacy: Why Meaning Matters. Science and Engineering Ethics, 24(3), 831–852. Retrieved from: https://doi.org/10.1007/s11948-015-9674-9.
Office of the Australian Information Commissioner, (2023) Guide to privacy for data holders. Retrieved from:https://www.oaic.gov.au/consumer-data-right/consumer-data-right-guidance-for-business/privacy-obligations/guide-to-privacy-for-data-holders.
Turner, A. (2023). How Many People Use WeChat? User Statistics & Trends (Apr 2023). Bankmycell.com.Retrieved from: https://www.bankmycell.com/blog/number-of-wechat-users/.