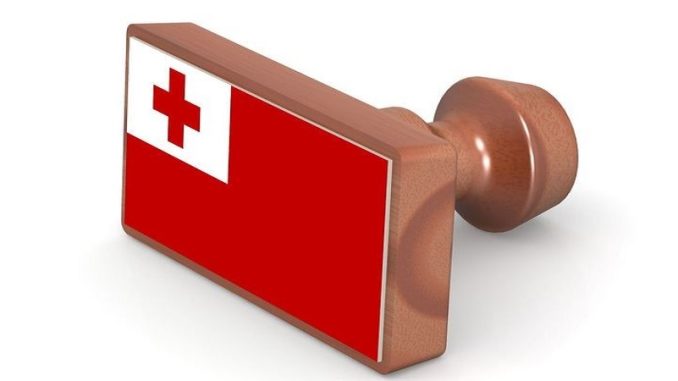 By: Malia Maketalena Telesia Sio
Digital Rights, Privacy and Security
Rights
Rights are defined to be entitlements that are legally, socially and ethically right that one possesses. The rights often said to be just, honorable and morally correct obtained that are guided by ethical principles or laws and regulations of one's country, Karppinen, K. (2017).
In the new era of Digital technologies, Tonga alongside the rest of the world bring to surface the importance of preserving rights that directly related to Information and Communication Technologies (ICTs) from infrastructure to software, users and data and having some measures to control, Marwick, A. & boyd, d. (2019).
Over the years, arguments on data protection concludes that is not just Right but a paramount control that is crucial to national, regional and international level in an increasing digital society.
It is interesting to have learnt that digital rights governed privacy, security and data protection. However, the rapid technological evolution and network deployment triggers complex situations in regards to privacy and security amongst powerful countries as it is in small state countries, Serrão C., Dias M., Delgado J. (2006).
What are Rights to Privacy?
Privacy broadly refers to shielding one's personal life and information from unwanted interference and intrusion, J. Delgado, E. Rodríguez, S. Llorente, (2010). In other words, Privacy rights is fundamental rights that includes;
Personal security – Know why your personal information is collected how it is used and who will be disclose to
Liberty of conscience
Control over personal space – Ask for access to your personal health such as medical.
Non-discrimination based on personal circumstances
Freedom from arbitrary intrusion
Freedom of expression
Right to know
Use of sensitive information to solve crimes or maintain public order
Privacy & Security
According to Nissenbaum, Privacy can be monitored in two approaches namely Access and Control. The principle of Respect for Context clearly outlines that personal privacy are only used within the context the consumer provides the data restricted through Access.
Due to the increase use of digital technology, there has been great increase in data and therefore leads to a rise in surveillance or Control. However, there is also great concern related to consent becomes a fraught issue, where security is considered important, Nissenbaum, H. (2018).
Digital Security comes in layers for protecting of data or digital content and so as the system. Security involves sets of protocols from entering data, processing, output and storage. Furthermore, security governs overall data protection that starts with user identities, data transferring and acquiring of information to be shared over a link, Serrão C., Dias M., Delgado J. (2006).
Privacy – Preserving Digital Rights
As discussed above, digital rights provide means of protecting data but to some degree violate the privacy of users. For instance, when a user is assigned into a group structure for managing content, it also provides privacy among members of the group to invade piece of content without the two users being linked, Torres V., Serrão C., Dias M., Delgado J. (2008).
Most digital rights management systems today like The University of Sydney Canvas rely on trusted third parties to provide privacy to the entities like Okta Verification. Does this guaranteed security and accountability that it does not violate the privacy of entities? The answer simply indicates that we need to use blind decryption, hash chain or any primitives that will avoid trusted third party, Suzor, Nicolas P. (2019).
On that note, privacy-enhancing technology like anonymity and encryption protect user's privacy. However, the mass reliance on internet-based marketing threatens users to loss of privacy through mining of credit card and other regime observed today.
To wrap up, digital right has recently developed privacy engineering principles that governed security and privacy more effectively, Vaknin, S. (2013).
Cities Coalitions for Digital Rights
In response to common interests of Technological sovereignty, Amsterdam, Barcelona and New York with the support of UN-Habitat, UN Office of Human Rights, UCLG AND Euro cities committed to protect and upholding of Rights on the Internet at both local and global level known as Internet Rights and Principles Coalition (IRPC).
In that light, there were five principles evolved as fundamental standard for Internet use.
i. The equal access whereby everyone should access internet and digital services at an affordable price. Not only that but to attain digital skills (literacy) that will overcome digital divide.
ii. Ensure that everyone control over their personal information (privacy) of whom can access, who uses it and what purposes (protection & security).
iii. Everyone should be access and fully understand technological information, algorithm and artificial intelligence that impact our daily lives.
iv. Everyone should openly participate in shaping local digital infrastructures, policies and actively contributes to full use of internet and digital processes.
v. Everyone should openly use technologies of their like and expect the same level of interoperability, inclusion and opportunity in their digital services. Cities should define their own technological infrastructures, services and agenda, through open and ethical digital service standards and data to ensure that they live up to this promise.
To sum up, 'privacy' can be interpreted differently from country to country, thus level of protection follows accordingly govern by various Data Protection Framework such as India's IT Legal framework and many others.
Governing Privacy in Digital Age
Privacy enabling digital rights management mechanisms that support privacy and accountability simultaneously, Beye, M., Jeckmans, A., Erkin, Z., Hartel, P., Lagendijk, R. & Tang, Q. (2010).
To begin with, the use of non-anonymous authentication whereby user reveals identity credential at registration.
Apparently, the use of content distribution mechanism whereby users and distributors are held responsible for misusing their licenses. End users on the other hand are concerned since their purchasing patterns can transfer their social identities, economic or physiological and mental conditions.
Moreover, cloud computing becomes so popular as a privacy-preserving digital rights management scheme associated with iPhone. In using clouding, the software providers provide different license model to that of normal users. As a result, privacy protection combines ring signatures that could at least allow the software provider to expose user's identity if the user commits fraud, Serrão C., Dias M., Delgado J. (2006).
In addition, cryptographic methods are used for content safekeeping when it comes to booking, payment and authorization of contents. In doing so, the online platform requires authentication before granting permission to execute content or keep track of execution. It only works with authorization, Flew, Terry. (2021).
Lastly, the use of clouding allows pay per use or token model. This in return protect or preserve business secrecy and do not allow flexibilities with license to execute or use only within terms of computation.
Invasion of Content Privacy on Social Network
Social network over the years have increased popularity. This is due mainly to allowing higher probability for users to expose through communication to multiple users. Social platforms have allowed growing users to share content like documents, music, pictures and videos. While content is shared on social platform such as Facebook, Twitter, Tiktok, Instagram it is out of end-user hands and cannot control over their privacy. In return, this practice escalated privacy concern to another level, Feigenbaum, J., Freedman, M.J., Sander, T., Shostack, A. (2002).
There has been continuous debate on the architecture of the social network platform to enforce some privacy mechanisms and increase security. However, as time goes, the sharing functionalities of the platform are the extremely powerful mechanism for attracting users.
Why?
Majority of users these days confused their own selves with privacy and digital rights over it's use on social platform. Therefore, open rights management system was introduced to at least improve user content privacy. This management framework, Open and Secure Digital Right Management integrated many business models that has control only over content being published or trade, Goggin, G., Vromen, A., Weatherall, K., Martin, F., Webb, A., Sunman, L., Bailo, F. (2017).
CASE STUDY
According to the report, the customers personal information was stolen from the health insurer. Massive data of such can be breach originated by a Russian cybercriminal as Australian Federal Police confirmed. Although there was no sign of financial fraud or banking data been taken but the privacy of customers entrusted under their care has been preached. The zipped files in relatively large of about 5GB and been said to be ridding the data by the hackers. In response, the National Cyber security Committee and Australian Computer Society calls on Medibank transparency of way forward to avoid future issues of its kind.
The Medibank's system needs data encryption upgrade to help control huge data file being preached especially with Identification verification.
As I personally reflected on this case. The response from Medibank should involve.
Notifying its customers at first opportunity of what is happening. Come forward and seek consent of people with information being stolen.
Should continue to watch out for high privacy risk practices and will result in data being breaches or destruct.
The Medibank response to the event should address business of it's kind like other financial institutions to be targeted for privacy invasion at different level.
Glimpse of Global Overview early 2022 by Global Digital Insights
As much as the demand of powerful countries to resume business as usual, it goes hand in hand with 2022 Digital Global Overview Report. In partnership with 'Hootsuite' and 'We are Social' the report published that the world had spike growth in network coverage and speed than it was before the outbreak of the pandemic. The report summarizes.
There was great increase in online commerce..
Social sites double the number of users..
Giant gains for Tiktok, Instagram and Youtube.
New acumens into world's social media preferences.
Increase in price for social media ads.
Some painful truths about advertisements.
Tonga against the globe in Digital age by Global Digital Insights
According to statistics, the population of Tonga median age was 22.8 which implies that majority of the population are young ones and recorded to be between the age of 24 and below.
Roughly Facebook for instance, has 70.9 thousand users out of 107.3 total population, however the report has clarified that the users may not represent unique individuals.
In regard to Facebook ad, it reaches 66.1 percent of the total population whereby 53.3 are female and 46.7 are male users.
On Facebook Messenger, the ads reach 75.9 percent of Facebook messenger's eligible audience which is above 13 in Tonga of which 54.4 were female.
Instagram, LinkedIn, Twitter significantly follows the trends in Facebook with increased number of users and site popularity.
In terms of Mobile Connections, GSMA Intelligence report 14.5 thousand cellular mobile connections, however the figures may have exceeded the total population of Tonga, which indicates that people can use two or more mobile connection.
Oceania that includes almost all the small island state like, Fiji, Samoa, Vanuatu, Wallis and Futuna, Solomon Islands, New Caledonia, Norfolk Island, Nauru, Federal States of Micronesia, Marshall Is, Kiribati, French Polynesia, The Cook Is, Mariana Is, Guam, American Samoa, Niue, Tokelau, Cocos Is, Christmas Is have projected the greater image of tremendous increase in Internet Users and Social Platform Users in 2022 after the pandemics.
Conclusion
To conclude, the discussions made in this piece address the challenges that privacy and rights to privacy is facing in the digital age. The data highlighted significant trends of tools and network coverage and usage in Tonga and the rest of the world. Privacy explores how social media invades rights and securities and also identify key elements of various surveillance practices to improve privacy and protect data, J. Delgado, E. Rodríguez, S. Llorente, (2010).
Looking Ahead
Digital activities like commerce blending in social media and online shopping will increase.
Streaming platforms become more popular where it fueled over social media and its distributed culture.
Rise in use of DeFi or decentralized finance for investments and rest on government to develop regulations that could help or new forms of taxation.
Users and social media users continuously grow.
All in all, third world countries to first class countries over the digital age has approved several frameworks and cleared to be operation based on the needs of each country. However, there is a call on government agencies to work together in order to effectively put these into practice. Digital transformation would surely redirect improved ways of protecting data, building security and enable delivery of privacy rights through digital means, Serrão C., Dias M., Delgado J. (2006).
Wordcount: 2006

References
D.M. Boyd, N.B. Ellison (2008). Social Network Sites: Definition, History and Scholarship
Journal of Computer-Mediated Communications, pp. 210-230
Beye, M., Jeckmans, A., Erkin, Z., Hartel, P., Lagendijk, R. & Tang, Q. (2010). Privacy in Online Social Networks. University of Twente Publications.
Boyd, D., Golder, S., & Lotan, G. (2010). Tweet, Tweet, Retweet: Conversational Aspects of Retweeting on Twitter. Hawaii International Conference on System Sciences, 1-10.
Feigenbaum, J., Freedman, M.J., Sander, T., Shostack, A. (2002). Privacy Engineering for Digital Rights Management Systems. In: Sander, T. (eds) Security and Privacy in Digital Rights Management. DRM 2001. Lecture Notes in Computer Science, vol 2320. Springer, Berlin, Heidelberg. https://doi.org/10.1007/3-540-47870-1_6
Flew, Terry. (2021). Regulating Platforms. Cambridge: Polity, pp. 72-79.
Goggin, G., Vromen, A., Weatherall, K., Martin, F., Webb, A., Sunman, L., Bailo, F. (2017). Executive Summary and Digital Rights: What are they and why do they matter now? In Digital Rights in Australia. Sydney: University of Sydney. https://ses.library.usyd.edu.au/handle/2123/17587.
J. Delgado, E. Rodríguez, S. Llorente, (2010). "User's privacy in applications provided through social networks", in 2nd ACM Workshop on social media, 2010.
Nissenbaum, H. (2018). Respecting context to protect privacy: Why meaning matters. Science and Engineering Ethics, 24(3), 831-852.
Karppinen, K. (2017). Human rights and the digital. In Routledge Companion to Media and Human Rights. In H. Tumber & S. Waisbord (eds) Abingdon, Oxon: Routledge pp 95-103.
Marwick, A. & boyd, d. (2019). 'Understanding Privacy at the Margins: Introduction', Internat
Suzor, Nicolas P. (2019). 'Who Makes the Rules?'. In Lawless: the secret rules that govern our lives. Cambridge, UK: Cambridge University Press. pp. 10-24.
Serrão C., Dias M., Delgado J. (2006), "Using Service-oriented Architectures towards Rights Management interoperability", in Proceedings of the International Joint Conferences on computer, Information and Systems Sciences and Engineering (CISSE06), University of Bridgeport, USA.
Torres V., Serrão C., Dias M., Delgado J. (2008). "Open DRM and the Future of Media," IEEE MultiMedia, vol. 15, no. 2, pp. 28-36.:10.1109/MMUL.2008.38,
Vaknin, S. (2013). "Five ways Google's unified privacy policy affects you", http://howto.cnet.com/8301-11310_39- 57388626-285/five-ways-googles-unified-privacy-policy-affects-you/
OpenSDRM web-site, http://www.opensdrm.org, as visited in March 2010.
Digital in Tonga: All the Statistics You Need in 2021 — DataReportal – Global Digital Insights
Digital 2022: Global Overview Report — DataReportal – Global Digital Insights
Digital 2022: Tonga — DataReportal – Global Digital Insights
DCT_Digital Rights Policy-Making.pdf (unhabitat.org)