Nowadays, the prevalence of digital technology not only facilitates communication and interaction between individuals but also completely revolutionizes the mode of information and language sharing among people. Due to the deepening interrelationship between digital platforms and society, digital media is also closer to the lives of people and can be used as a channel to deliver various content and information. Also, everyone can become an Internet user to browse, publish and disseminate various information on digital media.
Online platforms with the above characteristics constitute cyberspace that allows mass participation and the free exchange of information and provides a virtual life for people to have free speech including openly expressing their feelings, opinions, and beliefs (Ruwandika & Weerasinghe, 2018), however, within this cyberspace, there exists a conflict of values coming from the social interactions that involve the communication of human personalities (Flynn, 2021).
In addition, online harm exists on a cognitive level without physical violence, as opposed to physical harm imposed by one party on another. And, in the online environment, "anonymity enables hatred and calls for violence and harm to others, whether individuals or groups. (Guiora & Park, 2017)"
Freedom of speech in digital media is important for building a vibrant, diverse, creative, and rigorous environment for debate and discussion online. Moreover, free speech reflects the psychological condition of people and promotes differences and conflicts of view, while malicious speech makes us uncomfortable, challenges and pushes us outside our comfort zone, and even harms us (Guiora & Park, 2017).
Cyberbullying on Social Media
Hate Speech and Other Online Harms
The power, speed, and reach of social media intensify the spread of various speeches. This also results in the continuous spread of online harm, which is the intentional and repeated harm to other individuals or groups by an individual or group through electronic devices including social isolation, spreading rumors, slandering or ridiculing others, ostracizing and cursing, and other actions that inflict pain on others (Slonje & Smith, 2008). The ways and behaviors of violence and harming others that are currently prevalent and still spreading in social media are hate speech.
Hate Speech
"Hate speech" noted by Cohen-Almagor (2011), "is defined as bias-motivated, hostile, malicious speech aimed at a person or a group of people because of some of their actual or perceived innate characteristics."
Hate speech triggers other common online harms are the invasion of individual privacy and spread or recreat the online content without consent.
Invasion of Individual Privacy
Internet privacy not only includes general privacy content that is private life and personal information but also includes some network information such as email addresses, account passwords, etc.
Invasion of privacy refers to the phenomenon that personal information, network information, and life information are maliciously obtained, disclosed on the Internet, and disseminated and used by others without the voluntary disclosure of the individual.
Plagiarism or Spread of Original Content
Social media, as an open platform, allows users to share their daily lives or other creative content openly with a range of audiences and allows other users to interact with the author of the content.
Plagiarism of original content is the fact of stealing online content for getting profit without the consent of the creator or maliciously recreating and spreading the content to attack or disinform the author.
All of these online harm behaviors express discrimination, intimidation, disapproval, antagonism, and/or prejudice against the characteristics of gender, age, race, religion, ethnicality, color, nationality, disability, vocation, or sexual orientation (Cohen-Almagor, 2011).
Consequences of Online Harm
It can notice that the abovementioned cyberbullying behaviors are familiar to the current online environment. The severity of these behaviors certainly has short-term or long-term effects on victims (Arisanty & Wiradharma, 2022).
There are three effects that can be felt by victims of online harm: mental, emotional, and physical (Arisanty & Wiradharma, 2022).
Mentally, online harms leave victims feeling ashamed, helpless, upset, unable to control their emotions towards others and preferring to be alone in their comfort zone. Emotionally, people who have suffered online harm may lose interest in something such as their daily lives and studies and become emotional and sensitive to external comments. Moreover, online harm can make victims physically overexert themselves on one thing or issue, which results in depression, reluctance to eat and hard sleeping, etc. All of these effects cause the physical health of the victim to decline, and even self-harm or suicide due to excessive anxiety.
Cases Studies
Based on the following two cases it can be more intuitively sensed that the impact of online harms on the victims in their lives.
When You Are Dead People Start to Love You
This sentence is a description of the suicide of the South Korean actress and singer Sulli (the real name is Choi Jin-ri).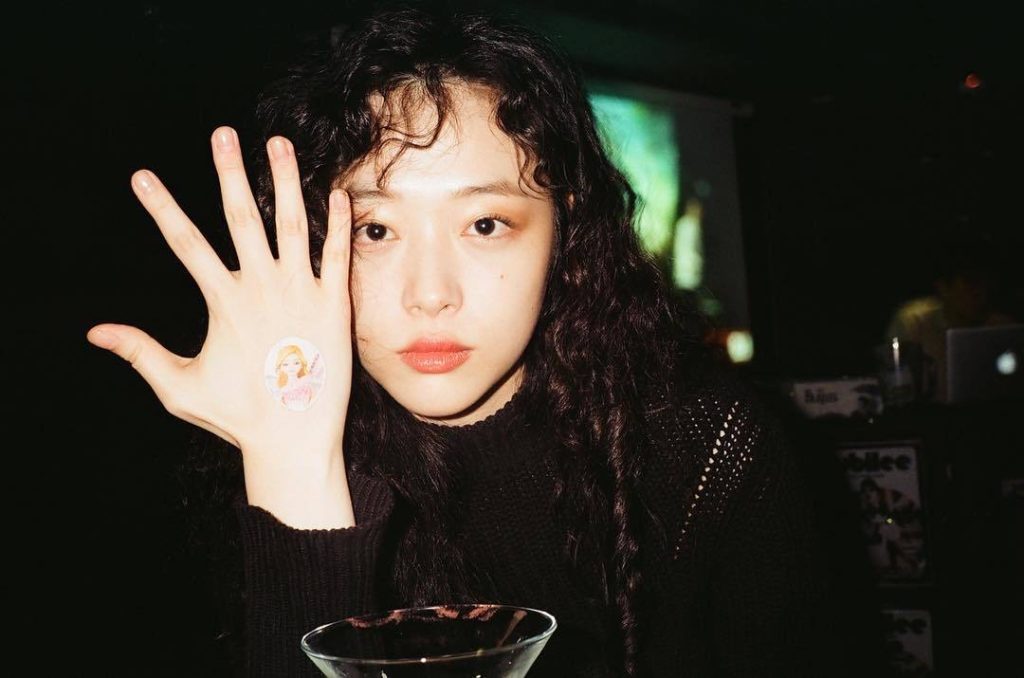 Photo of Choi Jin-ri from Weibo
On October 14, 2019, the news of the death of Choi Jin-ri (Sulli) in her home broke out on the social media community. The hate speech on the internet was considered by the netizens to be the main culprit of Sulli's suicide, and even some Korean media referred to her death as a "social murder".
Choi Sulli was originally a member of f(x), a Korean girl's group, where her persona in the group was a "young and cute sister". After announcing that she quit the group in 2015, she dropped this tag and started to show her more real self on her social media accounts. It was also the beginning of the hate speech she suffered, as many netizens commented on her personal love life, her style choices (e.g., wearing shirts with no bra), etc. (Park & Kim, 2021), and considered her actions as a way to get attention. However, the comments under her accounts clearly went far beyond the criticism, with numerous insulting comments such as "slut" and "go to hell", etc. It's safe to say that this "murder" began in 2015 and lasted for four years. This situation caused her to suffer from severe depression and she chose suicide at 25 years old to escape the painful life.
The dramatic thing is that people are always more likely to tolerate and understand the dead. After the death of Choi Sulli, people expressed their regret for the loss of a young life, but simultaneously a new attack and abuse were unleashed on social media. Every online user involved in this incident is blaming others, without anyone reflecting on the mistakes of their own words. It is evident that in this anonymous online environment, responsibility is evaded, and malice does not dissipate.
A Pink-Haired Girl
Not only do celebrities suffer from cyber-attacks, but also ordinary people cannot escape from online harm.
Xiaohongshu as a platform for the lifestyle of young people is familiar to Chinese online users. With the concept that everyone can record their own lives and share and discover the world with each other, it became popular in the Chinese online world. However, like TikTok and Instagram, online harms also occur on this social media platform.
Linghua Zheng was a victim of online violence, the direct reason is her pink hair.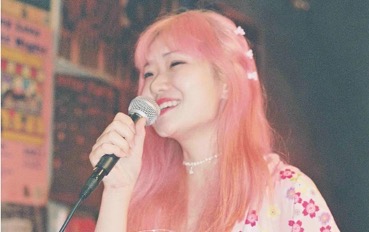 Photo of Linghua Zheng from Xiaohongshu
On July 13, 2022, Linghua Zheng received a postgraduate offer from East China Normal University, and she rushed to the hospital to tell her grandfather with a serious illness the good news. Simultaneously, she posted photos of herself and her grandfather on the Xiaohongshu platform (See figure 3), and something unexpected happened the photo was stolen by multiple marketing accounts on the TikTok platform successively, and subsequently spread on the internet. Due to her identity as a normal college student, some netizens criticized and trolled her for her pink hair.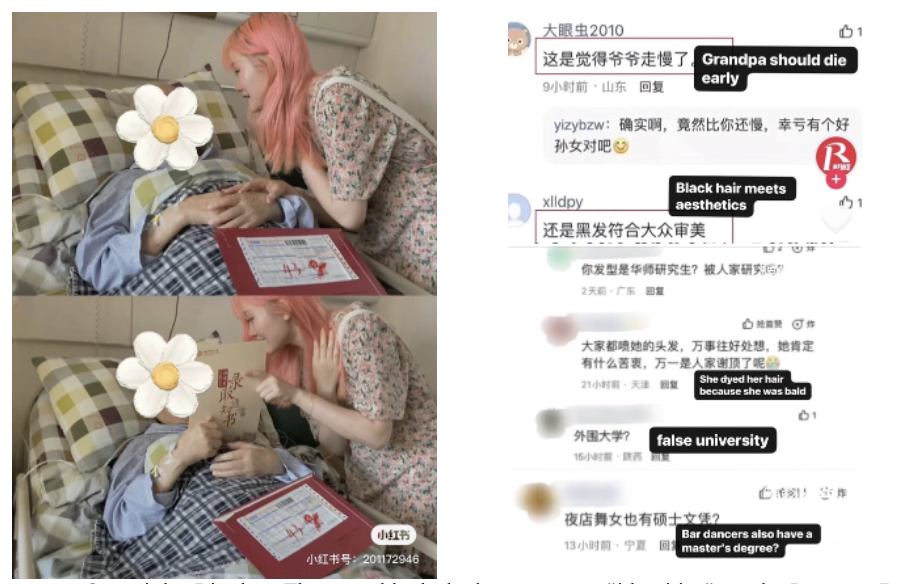 Left Photo of Linghua Zheng and Her Grandfather
Right Picture of Hate Speech on Linghua Zheng's Comments Section
Pictures from Xiaohongshu
Overnight, Linghua Zheng suddenly had many more "identities" on the Internet: Bar dancer, improper person, vixen, red-haired monster …… and more obscenities that appeared in the online comments. Moreover, someone spread the rumor that "the old man with a disease got a graduate degree and married a young girl", someone stole and used the text "grandfather cried when she got a bachelor's degree" to sell books for profit. She had no idea why there were so many slurs against the photo of herself and her grandfather, like stones pelting her in the dark.
Although she " compromised" with the online vitriol several days later, dyeing her hair back to black and sending a letter to aggressively deal with the online abusers with the help of her lawyer, the online harm still traumatized her, and she was diagnosed with a depressive mood.
The online harm did not end when she took the initiative to defend her rights, complained to the platform, revealed her lawyer's letter, and appealed through the media; some abusers have instead intensified and continued their attacks against her.
Before she was hurt by the Internet, she shared a "secret" in a short: If someone says something bad about you, delete him, so you're perfect. Obviously, this life experience is not enough to resist the savage side of the online world, on January 23, 2023, Linghua Zheng ended her life.
Reason and Governance of Hate Speech on Social Media
The Causes of Hate Speech on Social Media
Abuse, seen as a form of online harm, is expressed by writing and sending comments in a harsh tone as a way of expressing ridicule or insult to the recipient (Arisanty & Wiradharma, 2022). With the increasing sophistication of social media, the collision of users' comments increases, and the chances of hate speech occurring increase. There are several possible reasons for this phenomenon.
The Anonymity and Virtuality of The Internet
In social media, users post in an anonymous way, in other words, they are the "nameless majority" and the norms that should be observed in real life lose the binding effect on the Internet. Also, due to the specificity of anonymity, which makes it difficult to collect evidence, netizens are not responsible for their own behavior, which makes it easy for them to break through the moral bottom line and express their opinions emotionally and irrationally.
"Human Flesh Search" Causes Privacy Leakage
"Human flesh search" plays a key role in online harm. It uses the Internet as a vehicle to collect and update information about specific people or events, using human curiosity and interpersonal communication between people to provide "fresh material" for Internet public opinion.
Low Digital Literacy
According to the statistics, young people aged 10-29 account for the largest number of online users. The youthfulness of Internet users makes them more impulsive and irritated, and their ages determine their cognitive level and depth of understanding. Additionally, the herd mentality leads most users to lose their rational judgment and follow the views of the opinion leader to comment without understanding the whole story.
The Governance of Hate Speech on Social Media
Government
First, accelerate the construction of Internet law in order to achieve control over the openness of the Internet at the legal level, making the development of the Internet spread in a healthy and positive direction. Moreover, due to the highly open and technical characteristics of the Internet, it is difficult to manage speech based on law alone.
Therefore, the second method, strengthen connections with social media platforms and improve online technologies to manage hate speech in social media.
Social Media Platform
First, the platforms strictly enforce the real-name policy, which can accurately find out the real identity of users and makes users aware of the responsibility of their own speech.
Secondly, the platform should strictly examine the content released by users to prevent unhealthy information or speeches spread between the users.
Furthermore, the platform should encourage users as information spreaders to keep rational thinking in the process of receiving, commenting, and spreading information, and understand the truth of the story from multiple perspectives and holistic views, so that no comment could be made without knowing the whole picture.
In conclusion, the exercise of freedom of expression in social media has been heavily abused, resulting in a large number of insulting and offensive hate speeches on social media, leading the online environment to become increasingly hostile. However, the original purpose of social media emergence is to convenience people's lives and strengthen the connection between users and the people they value. Digital platforms are not a hell of hate, and it is every digital user's responsibility and aspiration to create a healthy and comfortable online environment.
References
Arisanty, M., & Wiradharma, G. (2022). The motivation of flaming perpetrators as cyberbullying behavior in social media. Jurnal Kajian Komunikasi, 10(2), 215. https://doi.org/10.24198/jkk.v10i2.39876
Cohen-Almagor, R. (2011). Fighting Hate and Bigotry on the Internet. Policy and Internet, 3(3), 1–26. https://doi.org/10.2202/1944-2866.1059
Flynn, M. (2021). Winning the Digital War: Cyber Ideology and the Spectrum of Conflict. Journal of Strategic Security, 14(4), 87–102. https://doi.org/10.5038/1944-0472.14.4.1968
Guiora, A., & Park, E. A. (2017). Hate Speech on Social Media. Philosophia (Ramat Gan), 45(3), 957–971. https://doi.org/10.1007/s11406-017-9858-4
Park, S., & Kim, J. (2021). Tweeting about abusive comments and misogyny in South Korea following the suicide of Sulli, a female K-pop star: Social and semantic network analyses. Profesional De La Informacion. https://doi.org/10.3145/epi.2021.sep.05
Ruwandika, N., & Weerasinghe, A. R. (2018). Identification of Hate Speech in Social Media. International Conference on Advances in ICT for Emerging Regions. https://doi.org/10.1109/icter.2018.8615517
Slonje, R., & Smith, P. (2008). Cyberbullying: Another main type of bullying? Scandinavian Journal of Psychology, 49(2), 147–154. https://doi.org/10.1111/j.1467-9450.2007.00611.x