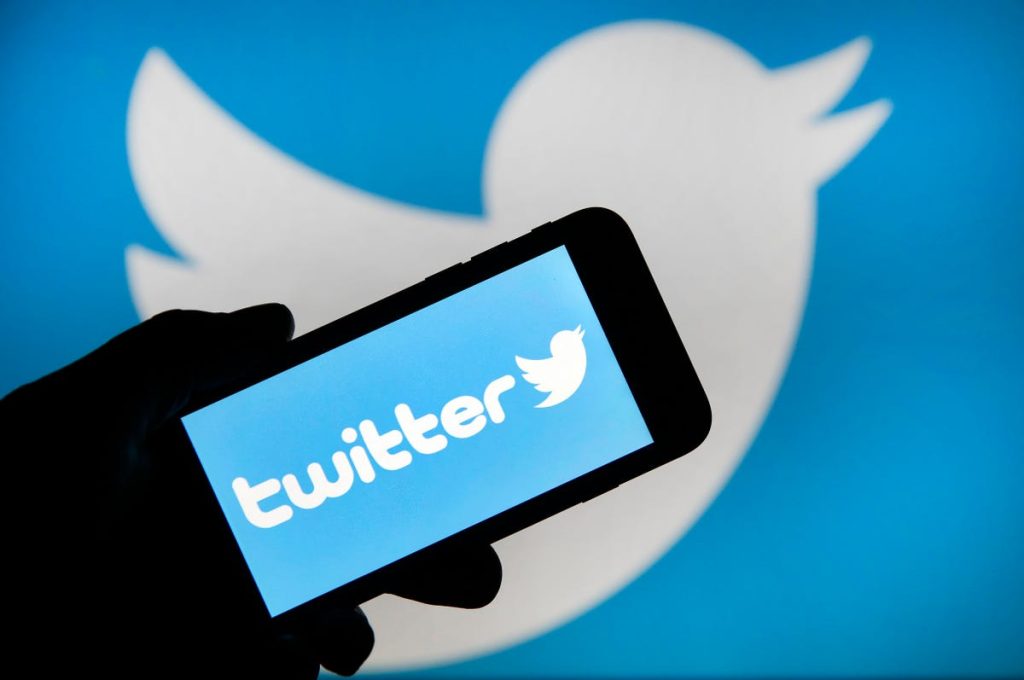 For those who are reading this blog, do you see small windows with product information when browsing the web? Do you see image ads when using social software? Do you also see video ads before watching videos? These are all digital ads. With the rise of digital media, the format of advertising is also changing. What was once traditional advertising in the form of newspapers and television to advertise products and services is now shifting to digital advertising in the form of social media platforms, websites, and other digital access channels to advertise products and services (Singh, 2023).
The emergence of digital advertising provides enterprises and consumers with more opportunities to access advertising and brings more development opportunities to the advertising industry. Enterprises should make full use of this new form of advertising to continuously improve the effectiveness of advertising and enhance brand awareness. Nowadays, digital advertising is ubiquitous. I don't know if you've ever searched for information about sports on the Internet and then opened a social media platform to see a sports-related ad; or if you've ever browsed a shopping platform and seen the text "The customer who browsed this product also browsed this one" with a picture of the product; or if you find that even if you and your friends use the same social media software, you can't find the same ad. This is what is known as targeted advertising in digital advertising.
So, what is targeted advertising?
Targeted ads are different from other digital ads that appear directly on the page or in the software. The so-called "targeting" is actually the filtering of the audience, i.e., the display of ads is determined by the user, and advanced ad management systems can provide a variety of targeting methods. Targeted advertising is the process of collecting and organising user information, storing user IP addresses by age, gender, occupation, hobbies, income, and geography. Then, using online ad delivery technology, ads with different content are sent to different categories of users (Ullah et al., 2022). Targeted ads are matched and distributed according to the user's industry, geographic area, job title, etc. Ads from different vendors appear at different times of the day or week; different ad formats are chosen based on the operating system or browser version used by the user; and there are other aspects to "scheduling" the ads (Lau, 2023). By targeting ads to users based on their preferences, commercial companies can increase the effectiveness of their advertising by making it more effective and reduce the cost of advertising by avoiding wasting marketing dollars on other groups (i.e., people who are not interested in advertising) (Froehlich, 2022). For users, targeted advertising allows them to save themselves from searching for events on services and goods.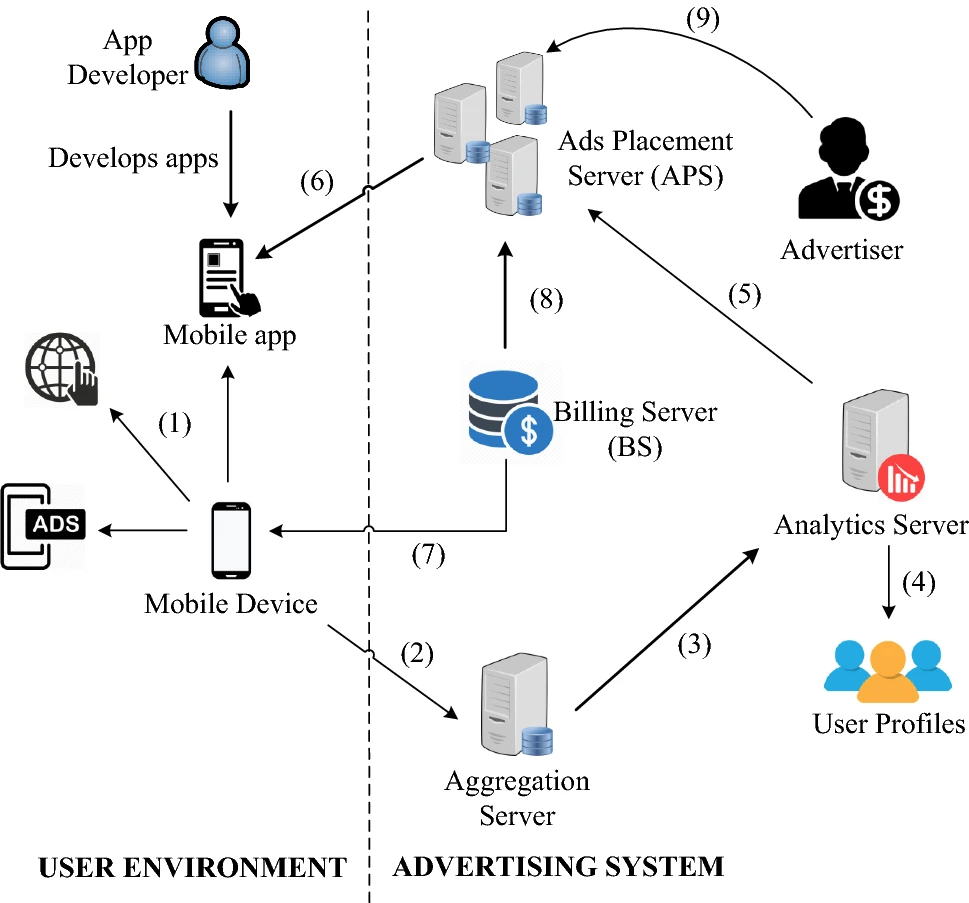 Targeted advertising generated $150 million in fines. 
When using social media software, it is inevitable that users will fill in personal information when registering and use their email or cell phone number to assist them, and this is also the case with Twitter. Twitter users can find that during their use of the platform, they will see ads for products they are interested in or have searched for. This is the kind of targeted advertising that exists on Twitter. Twitter asks users to provide their phone number and email for the purpose of improving account security in order to make better use of targeted ads (Fair, 2022). This was ostensibly to help users reset their passwords, unblock accounts that had been blocked due to unusual activity, and enable dual authentication. In reality, the purpose is to obtain more personal information and allow advertisers to match this personal information with consumer databases without informing the user. Targeting specific ads to specific consumers, from which Twitter benefits (Office of Public Affairs, 2022). As a result, in May 2022, the FTC ordered Twitter to pay a $150 million fine and stop collecting benefits from the deceptively collected data (Office of Public Affairs, 2022). The Federal Trade Commision (FTC) is an agency that protects the public from deceptive or unfair business practises and unfair methods of competition through enforcement, education, and other measures (FTC, 2022). It also ensures and promotes smooth market operations by eliminating unreasonable and deceptive regulations or rules (FTC, 2022). The $150 million fine was imposed because in 2011, Twitter was accused of failing to protect users' choices by viewing their personal information without their authorisation (Fair, 2022). At the time, Twitter reached an agreement with the FTC to resolve the matter, which made it clear that Twitter was misrepresenting its privacy and security practises (FTC, 2022). Two years after the agreement was signed, Twitter broke the agreement in order to send targeted ads to its users. It is worth noting that the $150 million fine represents only 3% of Twitter's revenue in 2021 (Uberti, 2022). It is clear that the benefits of targeted advertising are so great that Twitter would violate the privacy of its users for the sake of profit.
It is clear from the Twitter story that the platform is using its security to gain access to users' information in order for advertisers to "connect" with potential customers. This has made users even more distrustful of the platform's ability to protect their privacy and worried that their privacy is being compromised by targeted ads.
Privacy & Importance
Privacy is the secret of private personal life that citizens do not want to be known or do not want to be made public, and it is not related to the public interest (OAIC, 2013). Every person has the right to privacy, i.e., a personality right that private information secrets are protected by law from illegal intrusion, collection, use, and disclosure by people or companies. Moreover, the subject of the right has the power to decide whether others can interfere in their life to any extent and whether they disclose their privacy to them (Flew, 2021). In social media, the user's privacy information needs to be approved by the user before it can be used, which is the user's right to be informed and to have free rein over his or her privacy.
However, in the case of targeted ads, users' privacy has been violated. First of all, users post daily content about themselves on the social media platform, and this content contains private information. For example, job title, income, interests, etc., will be recorded and analysed so that targeted advertising can be sent accurately. Secondly, the user's web search, browsing, and purchase information is autonomous behaviour and has the right to remain public or confidential. However, targeted ads ask for the user's web search, browsing, and purchase information and market to the user precisely based on these, making the user start to worry about targeted advertisements infringing on personal privacy (Mandal et al., 2017).
Privacy is important for every individual. Privacy is a basic human right and relates to basic respect for people. In recent years, much fraud has been caused by the leakage of personal privacy information. Keeping one's privacy is a way to keep oneself from being easily identified in a crowd. Exposing our privacy puts us in a state of lack of protection, which reduces the individual's sense of security and increases the probability of injury. If a person's privacy is not effectively protected and is leaked on a large scale. Then, his personal rights will regret being compromised, and the quality of his existence will be significantly reduced, even endangering his life and health safety, with unimaginable consequences. Protecting privacy from infringement, strengthening the protection of privacy and leaving room for personal development. This can contribute to the harmonious development of society, safeguard the human dignity of citizens and raise their awareness of their rights.
Privacy Management
In the Internet environment, we inevitably encounter privacy issues. It is impossible to prevent incidents such as the exploitation of personal privacy, so what should we do to reduce such things?
FTC organisation
The first is regulation by the FTC. The FTC has been addressing online privacy issues and enforcing industry-specific privacy regulations for as long as there have been online marketplaces. Previously, FTC Chair Lina Khan said a new regulatory regime should be developed to address the area of data security practises. This issue could effectively govern the use of targeted advertising that violates users' private information (FTC, 2022).
The FTC's ability to propose fines for platform privacy violations is evidence that the organisation has established and implemented a new regime to protect users' personal privacy. Nine social media and video streaming platforms, including Amazon, ByteTok, the parent company of TikTok, Discord, and Facebook and its affiliates, had received citations from the FTC. Within 45 days of receiving the order, the corporations must submit a report to the FTC outlining how they gather, utilise, and track personal information; how they decide what advertising content customers see; and if they use algorithms and data analysis on personal information. (Feiner, 2020). All of these actions effectively demonstrate the steps the FTC has taken to protect user privacy. 
It's just that we can't always rely on organizations to help with privacy breaches, and the FTC will be limited by a lack of resources (Hoofnagle et al., 2022). So much so that we also need to start with ourselves to protect our personal privacy from leaks.
Personal Protect
Turn off cookies on the web page. Every time we visit the page, it will show whether we can "access cookies.", At this time, you can choose to refuse them. Or answer no to the question "access to your data" in the software. This can effectively prevent a part of user privacy from being shared.
Avoid actively exposing your privacy and personal information on social media platforms. Targeted ads are personalised recommendations based on what users have posted on social media platforms and what they have searched for. If less information is exposed, the accuracy of targeted advertising will be reduced. This, combined with the bias in the accuracy of targeted ads, means that the ads pushed to users are not necessarily the ones they are interested in.
Summary
Many times we don't realise that targeted ads exist on the social media platforms we use, but are surprised at how something we just searched for on Google can appear on Twitter the next second. This blog will give you a deeper understanding of targeted advertising. In the evaluation of targeted ads, some people may think that such behaviour is acceptable because it saves their time in searching. However, there are also potential privacy issues with targeted advertising. In comparison, the individual's protection of privacy is much more important than the benefits of targeted advertising. It is debatable whether future targeted ads will continue to conceal users' use of private data, and how platforms and advertisers should balance the interests in this complex system is a question worth pondering.
References:
Fair, L. (2022). Twitter to pay $150 million penalty for allegedly breaking its privacy promises – again. Federal Trade Commission. Retrieved April 14, 2023, from https://www.ftc.gov/business-guidance/blog/2022/05/twitter-pay-150-million-penalty-allegedly-breaking-its-privacy-promises-again
Flew, T. (2021). Regulating platforms. Polity Press.
Froehlich, N. (2022). Council post: The truth in user privacy and targeted ads. Forbes. Retrieved April 14, 2023, from https://www.forbes.com/sites/forbestechcouncil/2022/02/24/the-truth-in-user-privacy-and-targeted-ads/?sh=30715c3d355e
FTC. (2022). About the FTC. Federal Trade Commission. Retrieved April 14, 2023, from https://www.ftc.gov/about-ftc
FTC. (2022). FTC charges twitter with deceptively using account security data to sell targeted ads. Federal Trade Commission. Retrieved April 14, 2023, from https://www.ftc.gov/news-events/news/press-releases/2022/05/ftc-charges-twitter-deceptively-using-account-security-data-sell-targeted-ads
FTC. (2022, ). FTC explores rules cracking down on commercial surveillance and lax data security practices. Federal Trade Commission. Retrieved April 14, 2023, from https://www.ftc.gov/news-events/news/press-releases/2022/08/ftc-explores-rules-cracking-down-commercial-surveillance-lax-data-security-practices
Hoofnagle, C. J., Hartzog, W., & Solove, D. J. (2022). The FTC can rise to the Privacy Challenge, but not without help from Congress. Brookings. Retrieved April 14, 2023, from https://www.brookings.edu/blog/techtank/2019/08/08/the-ftc-can-rise-to-the-privacy-challenge-but-not-without-help-from-congress/
Lau, W. (2023). What is targeted advertising? AdRoll. Retrieved April 14, 2023, from https://www.adroll.com/blog/what-is-targeted-advertising
Lauren, F. (2020). FTC orders Amazon, Facebook and others to explain how they collect and use personal data. CNBC. Retrieved April 14, 2023, from https://www.cnbc.com/2020/12/14/ftc-orders-amazon-facebook-and-others-to-explain-how-they-use-personal-data.html
Mandal, A., Mitchell, J., Montgomery, H., & Roy, A. (2017). Privacy for targeted advertising. 2017 IEEE Conference on Communications and Network Security (CNS), 438–443. https://doi.org/10.1109/CNS.2017.8228673
OAIC. (2023). What is privacy? OAIC. Retrieved April 14, 2023, from https://www.oaic.gov.au/privacy/your-privacy-rights/your-personal-information/what-is-privacy
Office of Public Affairs. (2022). Twitter agrees with DOJ and FTC to pay $150 million civil penalty and to implement comprehensive compliance program to resolve alleged data privacy violations. The United States Department of Justice. Retrieved April 14, 2023, from https://www.justice.gov/opa/pr/twitter-agrees-doj-and-ftc-pay-150-million-civil-penalty-and-implement-comprehensive
Singh, M. (2023). Traditional advertising vs digital advertising – key differences. The Media Ant. Retrieved April 14, 2023, from https://www.themediaant.com/blog/traditional-advertising-vs-digital-advertising/
Uberti, D. (2022. Twitter to pay $150 million privacy fine as Elon Musk deal looms. The Wall Street Journal. Retrieved April 14, 2023, from https://www.wsj.com/articles/twitter-to-pay-150-million-privacy-fine-as-elon-musk-deal-looms-11653583772?mod=article_inline#:~:text=The%20deal%20comes%20as%20Tesla,of%20Twitter's%20revenue%20in%202021.
Ullah, I., Boreli, R., & Kanhere, S. S. (2022). Privacy in targeted advertising on mobile devices: A survey. International Journal of Information Security. https://doi.org/10.1007/s10207-022-00655-x