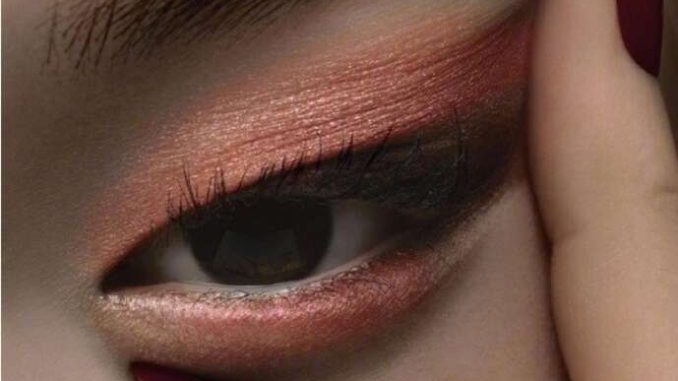 In recent years, many established luxury brands have been frequently searched on social media, but what attracted the attention of platform users are some promotional photos and advertisements that are suspected of being disrespectful to the country and national culture. Publishing this promotional content on social media makes the platform an amplifier and generator of racist discourse. (Matamoros-Fernández, 2017) Not only been accused of causing an increase in racial hate speech on the internet in a certain subtle definition but also because of the strong brand effect that promotes people's cultural bias against the designated race. Let us talk about the chaos these brands cause on Instagram, the commercial exploitation between social media and fashion brands, and how media platforms like Ins can moderate them.
What's happening?
Dolce & Gabbana has canceled its fashion show in Shanghai amid allegations of racism in its latest ad campaign. (BBC, 2018)
In 2018, the Italian fashion brand Dolce & Gabbana joined forces with Chinese brand promotion accounts to release an advertisement with three sequels on Weibo, Instagram, and Twitter at the same time, called Eating with Chopsticks. The content of the advertisement also caused dissatisfaction among Chinese media users. The Chinese women in the advertisement obeyed the instructions of the male narrator and awkwardly used chopsticks to eat Italian pizza and pasta. This not only disrespects Chinese women but also disrespects the traditional culture of using chopsticks.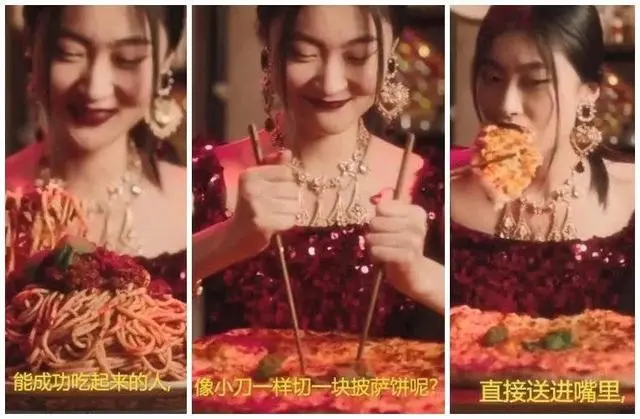 As soon as the controversial incident came out, it was strongly criticized, and the marketing content of the brand claiming to pay tribute to the special design of "DG Loves China" was also slightly ironic. (Vänskä & Gurova, 2022) Even many other Asian countries that use chopsticks also find it offensive.
A Chinese fashion photographer has apologized for his "ignorance" after a photo shoot for French luxury brand Dior sparked outrage. (BBC, 2021)
A few years later, in 2021, Ms. Chen Man, a Chinese fashion photographer, posted a photo of a model she took for Dior on Weibo and Instagram for the Shanghai exhibition show. As soon as the photo was released, it caused an uproar on social media. The most direct reason is that the character in the photo has blurred eyes, a weird shape, and wearing Qing Dynasty clothing. Even more infuriating is that "precision" inherited stereotypes of Chinese people in Western countries: small eyes, flat noses, and freckles.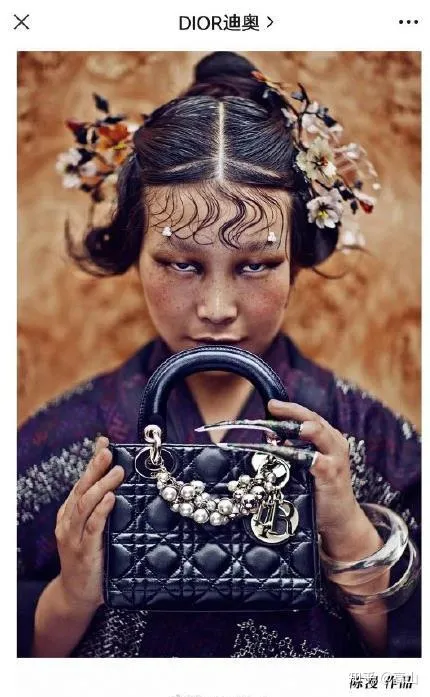 One of the editorials in Beijing Daily commented that "this is how Westerners think Easterners should be, and photographers use this to pander to aesthetics when working for Western luxury brands."(Niu, 2021) And many media users also feel that the "Chinese style" in the photo makes people uncomfortable and thinks it is suspected of discriminating against Asians.
Although the brand organizers deleted the controversial promotional content before it could make a bigger impact, the records on social media have not been cleared, and the effects of the brand have been captured and evolved into hate speech and online harm.
"Butterfly Effect"
In Vänskä & Gurova's review article, a sociocultural and economic phenomenon that has a huge impact on fashion and society is called a "fashion scandal", and similarly it is defined as a fashion brand's behavior, statement, or event that arouses a strong and enthusiastic response among the audience. (Vänskä & Gurova, 2022,P3) Even though scandals like the ones at D&G and Dior were largely caused by issues of racism, scandals can also persist over a range of other forms of discrimination, like in racism the more detailed spectrum of discrimination such as culture and gender.
After these two brands launched special exhibition promotions under the pretext of "just for China" in 2018 and 2021 respectively, fashion scandals continued to ferment on social media, forming a butterfly effect. The negative online comment with wider impact is undoubtedly Dolce & Gabbana, although the advertising was removed from Weibo within 24 hours, it was still widely circulated on Instagram. And the scandal reached a climax after a user posted a screenshot of an Instagram direct message about Stefano Gabbana, Gabbana said "China is a shit country" and "ignorant, dirty mafia". (Maslikhan, 2019, P146)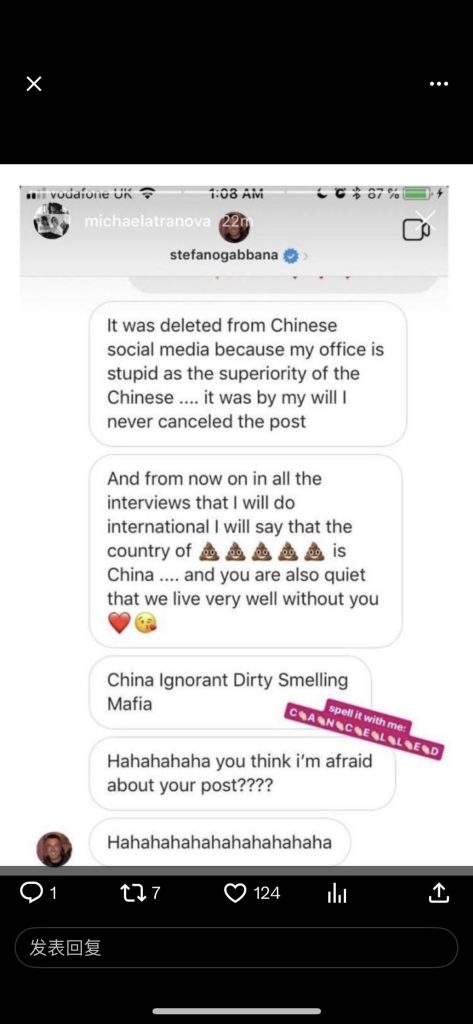 Because the brand's attitude and image intuitively affect consumers' evaluation and feelings of the product, similarly, the power of a brand's social media presence uses the free speech rights of users who support the brand on the platform to target the groups that the brand is targeting. It is obvious that the practice of D&G is disappointing to Chinese people who have loved or come into contact with the brand before."The most intuitive thing about the ad is that it gives the audience a disdainful view of the traditional Chinese culture of using chopsticks. Chopsticks are used in a very elegant way and are not used to eat Italian food," a netizen explained. (Puppin, 2018) Moreover, The sexism shown in the advertisement is reflected in the voiceover in which the female model has to follow the male's instructions, and some sentences in the voice-over contain inappropriate sexual innuendo, such as "Is this too big for you?" (Puppin, 2018) Therefore, the content the D&G export on Instagram partly incites hidden racism in social media, which is used as an anti-social tool. (Matamoros-Fernández, 2017) Much of the hate speech is aimed not only at countries or people where chopsticks are traditionally used but also at intersecting Asian women.
Compared with the controversial issues between countries and races triggered by Dolce & Gabbana on Instagram, the comments of Dior and the photographer's cooperative photography works on Instagram focused on the stereotype of Chinese women's appearance and the criticism of the decadent and grey tone of the overall style, but then the hate speech also turned to personal online abuse directed at the photographer, including gender, personal attacks and accusations about her former profession. (Sina News, 2019) In almost all famous Western photography or fashion magazines, the models representing Eastern aesthetics are always single, which just ignores the diversified beauty that China has always shown, refuses to create appearance anxiety, and even opposes these deformed aesthetics with prejudice and discrimination. (Sina News, 2019) Many Chinese students studying in France have taken to Instagram to show off the traditional and diverse aesthetics that truly represent China and marched en masse through Dior stores in France. In addition to calling for basic racial and gender equality, it is more about rejecting toxic stereotypes. (image)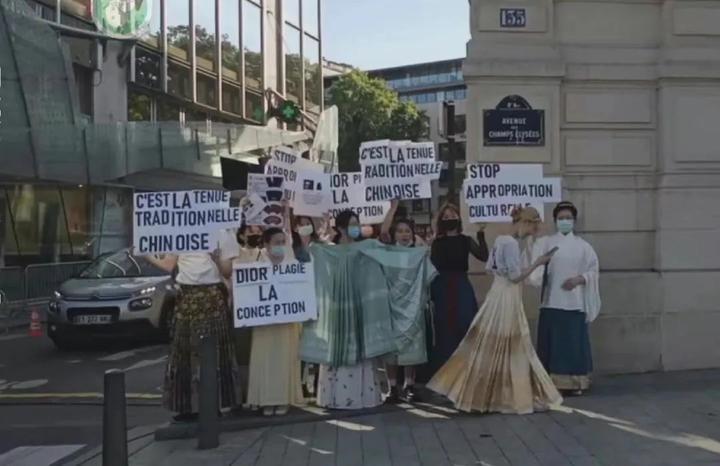 The impact of damaging racist comments on Instagram is irreversible. The initial problem of comments on the platform will spread and ferment due to the appearance of extreme comments, and eventually harm more groups of people.
Interest relationship? Fashion brands and media platforms?
However, D&G and Dior are not alone in using negative publicity to generate marketing benefits. The spread of negative publicity is often seen as greater and more widespread than positive. (Maslikhan, 2019) But what's puzzling is that Instagram has not done much to manage the fallout from these highly controversial brand incidents. This is largely due to the mutually beneficial relationship between social media platforms and luxury brands.
On the one hand, social media, especially Instagram, has evolved in recent years into a powerful tool for connecting, sharing, and discussing, and has also become an integral part of how fashion brands connect with consumers, providing huge opportunities for innovative marketing communications. (Kontu & Vecchi, 2014) That is to say, fashion brands make use of the effectiveness of Instagram communication to enable more users or consumers to discover and stimulate their desire to buy. For instance, advertisers set up brand accounts on specific platforms. Platform users can check the new situation of the brand at any time after following the account, or the brand side can timely update the publicity content on the digital platform and share various information and data, to reach the consumers in various aspects. As Kontu and Vecchi point out, one of the main advantages of Ins is that it gives consumers more control, information collection, and the right to speak, allowing users to choose their products. (Kontu & Vecchi, 2014) Platform users can comment freely on their Instagram or brand accounts, such as the quality of products, what is worth buying, and what needs to be improved. Positively, social platforms put consumers in an active position, making them more secure in their purchases, and achieving a win-win situation between brands and consumers.
On the other hand, fashion brands with global popularity are also targets for social media to use to attract traffic and clicks. Instagram uses brand fame like Dolce & Gabbana and Dior to increase the number of users and increase the click-through rate and usage. As an online application, platform, and medium, it is not only about interaction and content sharing but also about flow and communication. (Kim & Ko, 2012) On the positive level, the creative content of fashion brands has strong visual appeal, (Vänskä & Gurova, 2022) which can attract more users to social platforms. As the popularity of platform users increases and uploads to other applications, not only existing social network users but also commercial companies and government organizations join in and use them as communication tools. (Kim & Ko, 2012) Negatively, Instagram uses these luxury brands to launch biased or provocative forms of promotion among users, and sometimes it becomes the purpose of the platform to achieve user clicks.
Although Instagram as a social medium provides D&G and Dior with more ways to promote, interact with customers, and expand their consumer market, from a mutually beneficial perspective, the digital platform also benefits in some ways from leveraging brand fame to build their user base and accumulate more authoritative accounts.
What can social media do?
Moderating the relationship between brands and social media, maximizing control, and preventing incidents like Dolce & Gabbana and Dior from causing racist hate speech to further aggravate and reoccur is an ongoing challenge for Instagram. For example, how will the platform balance the promotional content and user comments while the promotion of fashion brands promotes freedom of speech? To a large extent, media platform management cannot touch what kind of creative content such popular brands as D&G and Dior will release in the future. Therefore, under such a premise, the platform is required to do a good job of self-regulation and moderation.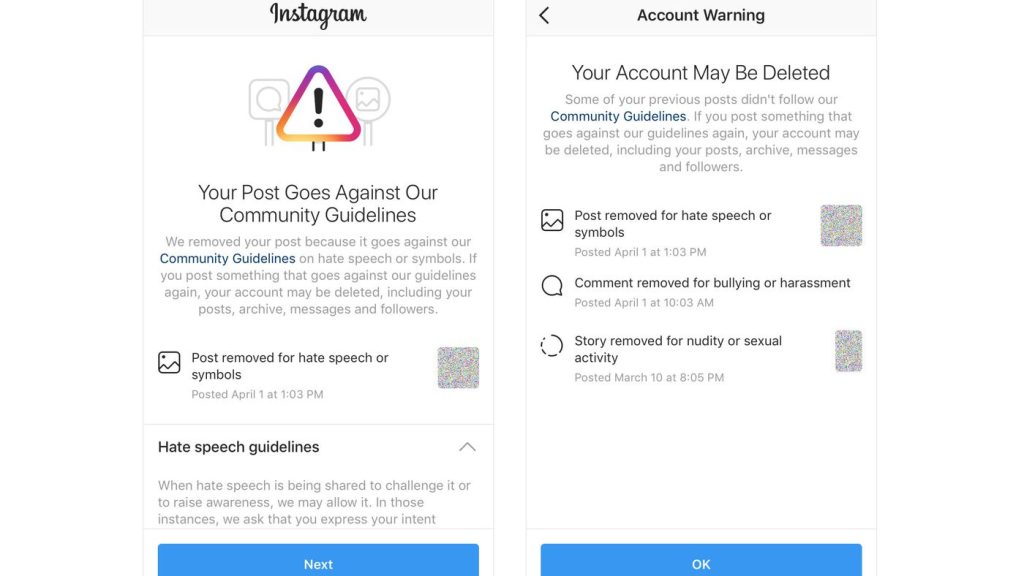 The first is about the moderation of the platform itself, for example, to develop a clear hate speech overview.
How can the media platform effectively and accurately classify the user's content among the massive amount of information every day, and identify which speeches are not allowed? (Roberts, 2019) This complex process is beyond the capabilities of programs and algorithms, so automation and manual cooperation are required. Instagram made it clear in its policy on hate speech that the platform will further outline the overview of unfriendly or inflammatory racist speech, ensuring that these guidelines are communicated to users and employees who manually screen content on the platform. (Instagram, 2021) Some representative insulting words were marked as sensitive words and banned on Instagram and further strengthening the regulation of implicit forms of hate speech last year.
The second is the cooperation between social platforms and law enforcement agencies.
Concerns about hate speech coexist with the right of media users to freedom of expression, with Articles 19 and 20 of the United Nations International Covenant on Civil and Political Rights stating that everyone is entitled to freedom of expression, provided that any content or behaviors that constitutes incitement to discrimination, hostility or violence will be prohibited. (Flew, 2021, P117)
The last is to engage with the community and users and foster an inclusive culture.
As a social software used globally, professional moderators of Instagram must be experts in understanding the tastes of audiences in different countries and regions of the website. (Roberts, 2019) It is to say, Instagram should consciously differentiate between different countries or peoples and set up more inclusive cultural discussions or hashtags on the basis. Because at some point, language and culture that is not understood or taken seriously can escalate online speech into hurtful commentary. Instagram's interaction with the community and its users not only showcases more cultural diversity but also avoids a lot of what Flow defines as "unintentional discrimination".
Conclusion
Social platforms should not only maintain an interesting relationship between luxury brands but also have appropriate moderation and management. This will be a long-term and ongoing problem. The management of the platform is based on the relationship between freedom of speech and online violence. The management mechanism should be updated constantly and the cooperation between law enforcement authorities and individual users should be strengthened continuously.
Reference:
Flew, Terry (2021) Regulating Platforms. Cambridge: Polity, pp115-118.
Maslikhan, M. I. (2019). The effect of negative publicity on brand equity (Image attitude, and purchase intention) in Indonesia: Case of Dolce and Gabbana racism scandal. International Journal of Business and Administrative Studies.
https://doi.org/10.20469/ijbas.5.10004-3
Matamoros-Fernández, A. (2017). Platformed racism: the mediation and circulation of an Australian race-based controversy on Twitter, Facebook, and YouTube. Information, communication & society, 20(6), pp930-946. https://doi-org.ezproxy.library.sydney.edu.au/10.1080/1369118X.2017.1293130
Roberts, S. T. (2019). Behind the Screen: Content Moderation in the Shadows of Social Media.  Yale University Press.
Vänskä, A. & Gurova, O. (2022). The fashion scandal: Social media, identity and the globalization of fashion in the twenty-first century. International Journal of Fashion Studies, 9(1), pp5-27. https://doi.org/10.1386/infs_00045_1
Tackling abuse and hate speech on Instagram | Instagram blog. (n.d.). About Instagram | Capture, Create & Share What You Love.
https://about.instagram.com/blog/announcements/an-update-on-our-work-to-tackle-abuse-on-instagram
.