In a modern civilized society, faced with angry hate speech, people can choose to protest, boycott, debate, choose to prosecute, and choose to adjust legislation through democratic procedures. And violence, in any case, should not be a means or an excuse to solve problems (Fang 2015)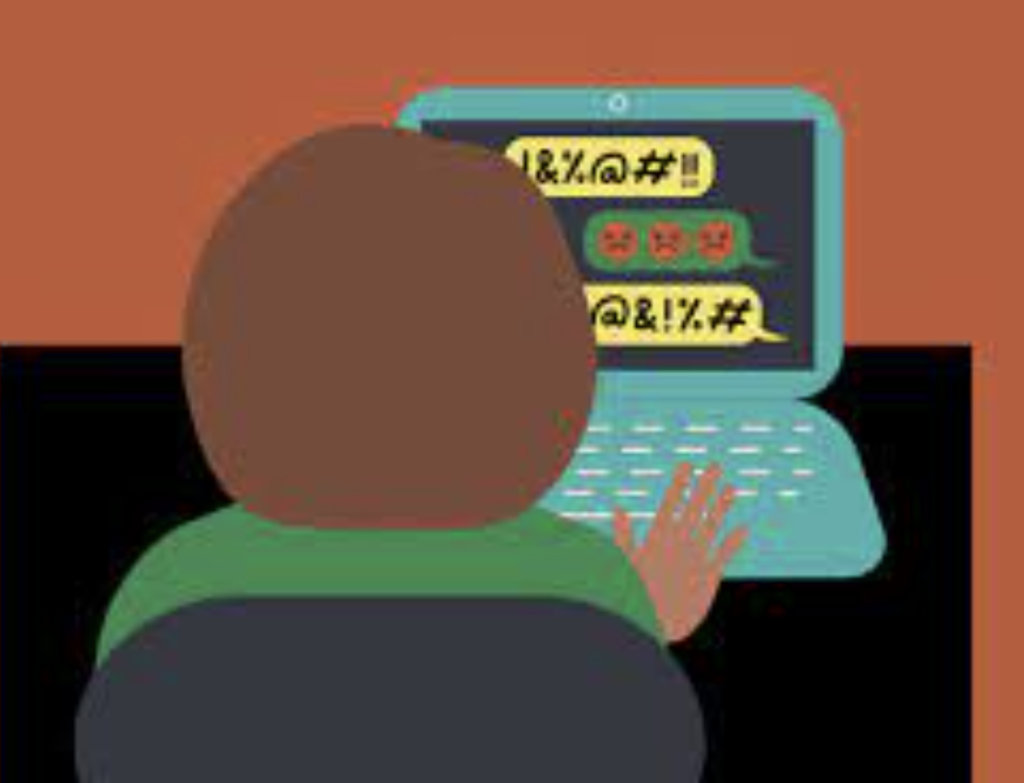 How would we define online hate speech?
According to Encyclopedia of the American Constitution, "Hate speech is speech that attacks a person or group on the basis of attributes such as race, religion, ethnic origin, national origin, sex, disability, sexual orientation, or gender identity." Visit Facebook , Twitter and other digital platform official pages, the definition of online hate speech can be summarized as such speech is an intentional attack or threat based on a specific protected characteristic, the purpose of which is to insult, demean or humiliate a specific group. Hate speech can come in different forms and language styles, including subtlety and the use of humor.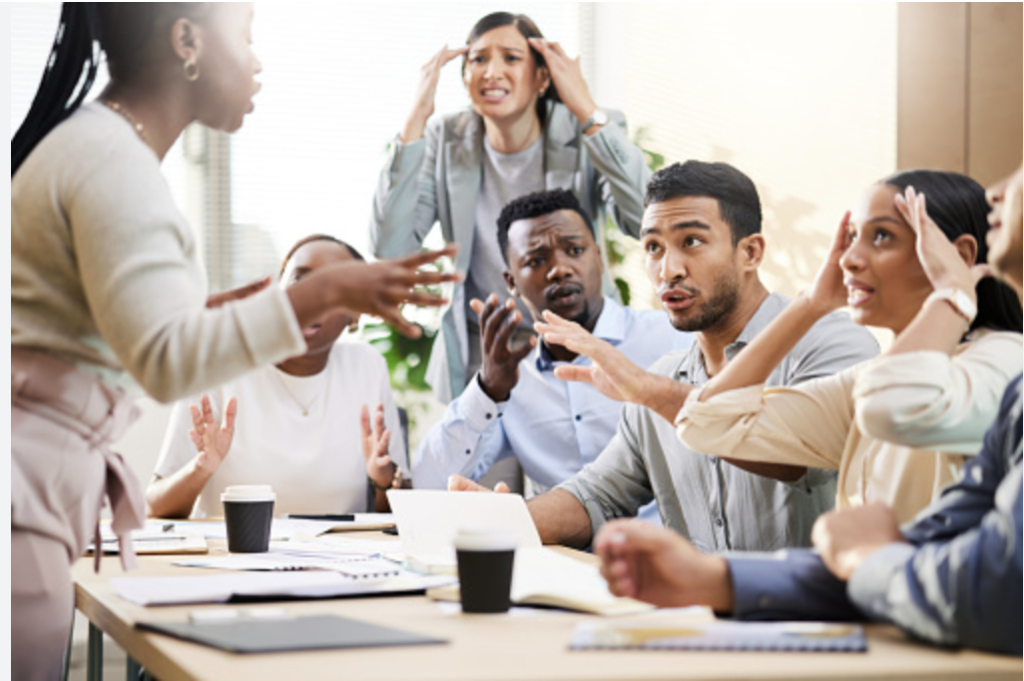 Both the platform and users are regulators of hate speech
In the 21st century, all digital platforms face unique governance challenges, and platform managers need to ensure that digital environments that all participants feel are safe to reach out to and interact with others (Flew 2021). Among the challenges, the control of hate speech has become a problem that plagues various platforms. Facebook has established a set of criteria for judging whether some discourse that occurs online is hate speech. Facebook uses AI artificial intelligence to check the language on the network 24 hours a day, and constantly updates and improves the AI algorithm to improve the accuracy of its content review work; at the same time, they have a human supervision team in the Asia-Pacific region who is familiar with the local language and culture. Ensuring that hate speech is more accurately identified and addressed promptly (Sinpeng 2021). In addition to platform managers, users also have the right to react to hate speech. Most digital platforms have a reporting function. Users can report illegal content to help the platform monitor and deal with it. Users can also set the privacy and security of their social media accounts. Users can limit the exposure of hate speech on their personal accounts, filter and block inappropriate content and users.
Regulation of hate speech in different countries
The United States, the European Union, China, and Singapore are representative of countries around the world with varying approaches to the regulation of online hate speech. In the United States due to the fundamental right to freedom of speech protected by the Constitution, freedom of speech is the legal right of American citizens, but this does not mean that hate speech is legal (Nockleby JT 2000). In the United States, those who threaten, harass, and incite serious speech will be defined as "hate crimes" and will be subject to corresponding restrictions and punishments. The European Union has specially drafted a framework agreement requiring member states to crack down on online hate speech. Among them, Germany is more stringent, and can be sentenced to up to five years in prison for provoking hate crimes. Publicly denying that the Nazis had massacred Jews is also considered a crime. In May 2016, the European Commission and Facebook, Microsoft, Twitter and YouTube reached a "Code of Conduct for Combating Illegal Online Hate Speech". In recent years, digital platforms such as Linkin, Instagram, and Snapchat have also joined the code of conduct to jointly combat the spread of online hate speech with the European Union.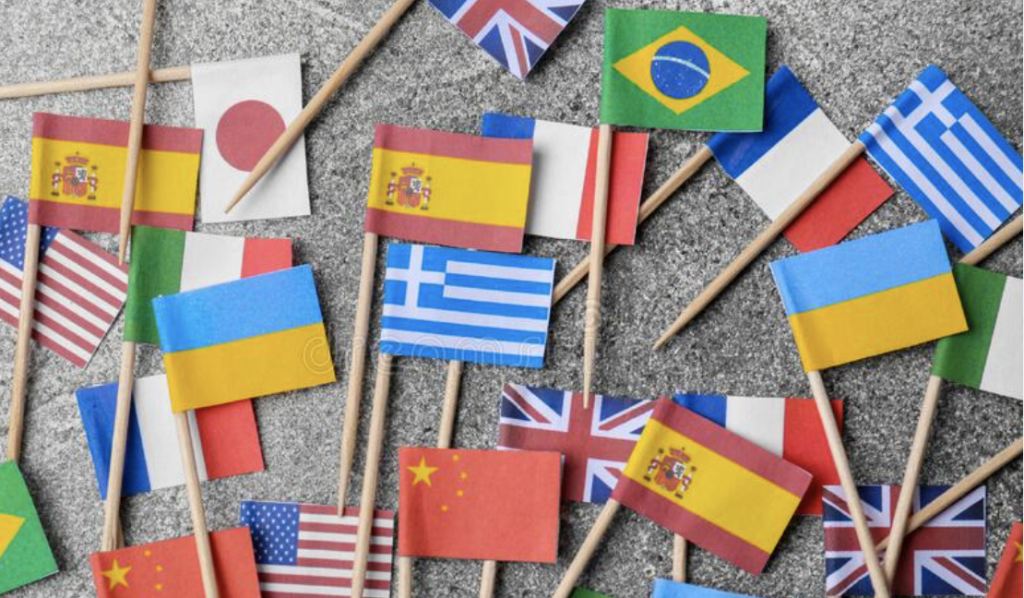 China is relatively strict in the supervision of hate speech. China has established a series of Internet management laws and regulations, requiring Internet companies to monitor illegal information at all times, and serious cases may even be subject to criminal punishment. For example, according to Article 47 of the "Public Security Administration Punishment Law of the People's Republic of China", anyone who incites ethnic hatred or ethnic discrimination, or publishes ethnic discrimination or insulting content in publications or computer information networks shall be detained for not less than 10 days but not more than 15 days or a fine of up to RMB 1,000 may be imposed concurrently. As a pluralistic country, Singapore has enacted the Multiracial Tolerance Act and the Protection from Online Falsehoods and Manipulation Act (POFMA) introduced in 2019 requires social media platforms to follow government instructions to crack down on online hate speech. As can be seen from the above, according to the national conditions of each country, each government has different degrees of supervision on hate speech, but they have all established corresponding laws and regulations to maintain social harmony.
Hate speech? They are happens around us
When it comes to online hate speech, people's first thought may be the experience of conflicting with someone online and battling with the other person across the screen. However, hate speech between races and nations also happens around us. During the COVID-19 pandemic in 2021, people all over the world have fallen into doubts about the safety of the surrounding environment, food, and crowds, and citizens have anxiety and panic. People in some Western countries are not very friendly to Asians, both online and offline, including discrimination, attacks and insulting remarks against people of Asian descent. According to an analysis of preliminary police data by the Center for the Study of Hate and Extremism at California State University, anti-Asian hate crimes increased 149 percent in the 16 largest cities in 2020. (Toliyat, A 2022) In March 2021, a shooting incident occurred in Atlanta, Georgia, USA. A gunman attacked two local spas and a massage shop run by Asians, killing 8 people, 6 of whom were Asian American women. Due to the occurrence of many anti-Asian incidents that even endangered the lives of Asian groups, on April 4, 2021, anti-racists held an anti-hate Asian parade in New York, USA. After a rally at Foley Square in Manhattan, tens of thousands of people carrying signs marched across the Brooklyn Bridge to Cadman Square in Brooklyn (Times Square takeover 2023) Although many people speak out for Asians, this kind of discrimination against Asians still exists on social platforms such as Twitter and Facebook.
This is a recently controversial video on Tiktok. The black girl in the original video maliciously imitated the scene of Chinese clerks chatting with each other when she was in a nail salon, and attacked the clerk's speech with dirty language. The black woman has now deleted the original video. The video I chose was a black man who studied and lived in China. He expressed his thoughts in fluent Chinese and attacked the black woman. The video caused great controversy in the black and Chinese communities in the United States. Many Asians or blacks reposted the video and felt ashamed of what the black woman did. The black woman was also been punished. Some netizens even picked up her school information and said in the comment area that he would send this racially discriminatory video to the principal of the black girl. We can't judge whether this netizen's approach is correct, but this must be a warning to those who may send hate speech on the Internet. In the 21st century, although cyberspace is virtual, the behavior of people behind cyberspace is objective and real(Turkle, S 1999). The virtual society is a true reflection of the real world. As a highly developed product of human science and technology, cyberspace is a place for people to disseminate information and communicate. Just like real social life requires security and order, cyberspace is also subject to legal constraints. Even if there are some acts of cyber violence that the government cannot intervene, netizens will spontaneously punish the perpetrators.
Say no to hate speech!
The UN Secretary-General Antonio Guterres called on Jan. 27 for "guardrails" in the online world to stop the spread of hate speech, extremist ideology and misinformation. (ChinaDaily 2023) He said that the online world has accelerated the spread of hate speech, extreme ideology and misinformation around the world, and that many corners of the Internet should not become "toxic dumping grounds for hate and vicious lies." He called on technology companies and policy makers to step up online regulation and do more to curb the spread of hate speech. As a place for information dissemination and exchange, social media platforms should bear certain responsibilities for users' speech and behavior. The platform should set up supervision of discriminatory speech, cybercrime and other behaviors. For example, the platform can invest enough manpower and resources, establish effective mechanisms and technical means, supervise and review the content uploaded by users, and timely discover and remove illegal information; some advertising pages can also set up anti-Internet hate speech posters , provide adequate education and guidance to users, encourage users to exercise responsible freedom of speech, and avoid spreading hateful, discriminatory or offensive information.
So what should individuals do when they encounter targeted online hate speech?
Ignore and avoid: Sometimes, the best way to deal with some malicious online hate speech is to ignore and avoid. Don't argue or get into emotional conversations with haters, avoid being drawn into endless arguments and arguments.
Protection of personal information: Ensure that individuals' privacy and personal information are protected. Do not disclose personal information to unknown persons or strangers on the Internet to avoid more harassment and malicious attacks. When encountering emotional people, setting your account to private in time can prevent personal attacks.
Take action: If online hate speech involves personal attacks, slander, malicious rumors and other illegal activities, you can take legal action. The easiest way is to report to the platform, and the platform will take measures to hide entries, delete or ban content or accounts involving hate speech. At the same time, relevant evidence is retained for possible future legal proceedings.
To sum up, the fight against cyber hatred is an arduous and long-term battle, which requires the popularization of relevant laws and jurisprudence, the clarification of legal boundaries and standards with the help of experts and scholars, and the formulation of strategies and law enforcement norms. It is impossible for technology companies to achieve perfection in technical means. It is more dependent on people's conscious compliance.These issues are not just ethical, ethical, cultural or political. As well as social problems such as the widening economic gap between the rich and the poor, it is a long way to go to solve these problems of online hatred.
Reference list:
atamoros-Fernández, A. (2017). Platformed racism: the mediation and circulation of an Australian race-based controversy on Twitter, Facebook and YouTube. Information, Communication & Society, 20(6), 930–946. https://doi.org/10.1080/1369118X.2017.1293130
ChinaDaily. (2023). UN Chief Calls for Actions to Stop Online Hate Speech, Extremism. https://doi.org/https://global.chinadaily.com.cn/a/202301/28/WS63d50c76a31057c47ebab968.html
Flew, Terry (2021) Regulating Platforms. Cambridge: Polity, pp. 91-96.
Ink.library.smu.edu.sg. (n.d.). Retrieved April 12, 2023, from https://ink.library.smu.edu.sg/cgi/viewcontent.cgi?article=4879&context=sol_research
Nockleby JT. Hate Speech. Encyclopedia of the American Constitution. 2000; 3:1277–79.
Roberts, Sarah T. (2019) Behind the Screen: Content Moderation in the Shadows of Social Media. New Haven, CT: Yale University Press, pp. 33-72.
Sinpeng, A., Martin, F., Gelber, K., & Shields, K. (2021, July 5). Facebook: Regulating hate speech in the Asia Pacific. Final Report to Facebook under the auspices of its Content Policy Research on Social Media Platforms Award. Dept of Media and Communication, University of Sydney and School of Political Science and International Studies, University of Queensland.
Turkle, S. (1999). Cyberspace and Identity. Contemporary Sociology, 28(6), 643–648. https://doi.org/10.2307/2655534
The EU code of conduct on Countering Illegal Hate Speech Online. European Commission. (n.d.). Retrieved April 12, 2023, from https://commission.europa.eu/strategy-and-policy/policies/justice-and-fundamental-rights/combatting-discrimination/racism-and-xenophobia/eu-code-conduct-countering-illegal-hate-speech-online_en
Toliyat, A., Levitan, S. I., Peng, Z., & Etemadpour, R. (2022). Asian hate speech detection on Twitter during COVID-19. Frontiers in Artificial Intelligence, 5, 932381–932381. https://doi.org/10.3389/frai.2022.932381
Wikimedia Foundation. (2023, February 2). Times Square takeover. Wikipedia. Retrieved April 12, 2023, from https://en.wikipedia.org/wiki/Times_Square_takeover