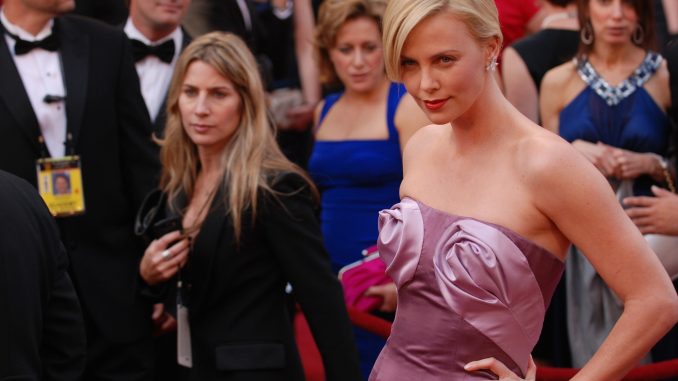 Up until now, slut shaming women and disinforming them in this way is still the easiest way to ruin a woman. Especially in the post-web 2.0 era, more users can express different opinions through the Internet and interact with different users on various platforms with a faster flow of information. While providing the internet with richer and more diverse content, users-created content can also export a lot of online harm and hate speech to specific people in the absence of regulation. Because of the fact that they are in the public eye, they need to be "judged" by the public and the media. In these "cyber trials," female celebrities are judged more than male celebrities in terms of their sexual activities under the sexual double standard (Papp, 2015). One of the ways in which these judgments are expressed is through verbal and pictured slut-shaming of the women who post rumors and unkind comments on various social media platforms or through private messages to the women's accounts. These hate speeches are no longer just insulting or offensive, they are based on sexism, by spreading harmful sex-related comments about actresses that need to be regulated. (Sinpeng, A) Not only does hate speech violate human rights norms, but its influence is increasing as the internet becomes more popular (Flew, 2021).
However, the global nature of the internet and the different legal definitions of hate speech in different countries have made it highly unlikely that laws at the cyberspace level will regulate online hate speech (Banks, 2010). These hate speeches are not only linked to incitement and hatred, but also to denigration and vilification of a person or a group of persons. The largest amount of online hate speech is the spread of online rumors based on slut-shaming.
An Insight to Online Slut-shaming
There are many reasons for slut-shaming based online hate speech against female celebrities, but most of them are based on sexism, misogyny, and the low cost of online expression. Women in the public eye are more likely to be the target of such speech than male public figures. Men have traditionally had more sexual freedom than women and have been subjected to fewer negative consequences than women for the same sexual behavior (Endendijk, 2020). For example, when actress Miley Cyrus performed at the MTV VMA's, people on social media slammed her dancing and frivolous costumes, but the male actor Robin Thicke, who performed with her, was able to disappear from the public slam. By habitually placing women in the center of the moral gaze, people hold women, especially famous women, to a very high standard, and they attempt to gain control over women and maintain a social structure of male privilege by verbally suppressing and attacking these women (Endendijk, 2020).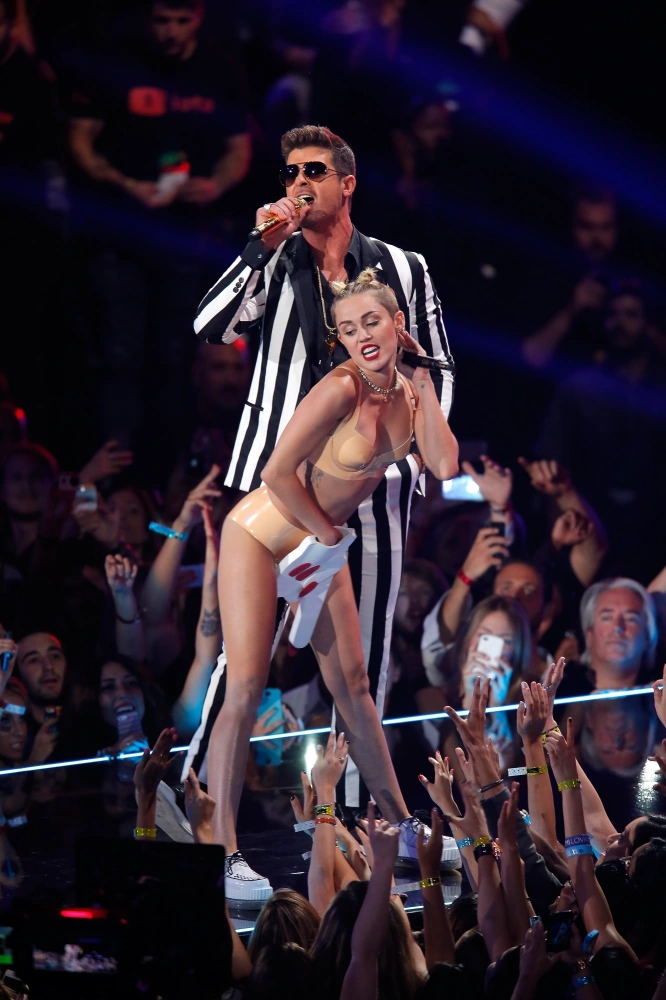 Fifty percent of girls have experienced slut-shaming compared to 20 percent of boys (Hill & Kearl, 2011).
Jemal Countess/FilmMagic
Why Are They Doing This?
In a society that is still a patriarchal society, most resources are in the hands of men. Therefore, in male dominated entertainment, the emergence and success of a female public figure is actively associated with any of her shining points with men. As public figures, every move of female celebrities is analyzed and interpreted under public scrutiny, and any perceived over-sexualization of their self-presentation, multiple sexual partners, and behavior labeled as "deviant" from established norms or sexual orientation is likely to lead to public bias against their image and behavior (Papp, 2015). In other words, from a traditional perspective, their success is dependent on the help of men or erotic transactions with men in order to perform and succeed, and excessive performance and costuming is the embodiment of the slut. The stereotypical image imposed on women by over-reinforcing male charisma and ability, ignoring women's own efforts and adding trumped-up charges to them, has prompted unsuspecting people to start spreading sexual rumors about actresses and slut-shaming them on social media.
Slut-shaming is defined as the stigmatization of others based on personal appearance, sexual ability, and sextual behavior (Goblet, 2021). In social media, this slut-shaming is often manifested by posting hate speech, spreading rumors, and public boycotts. Through the Internet, these behaviors are extremely low cost-all it takes is typing and posting pictures with a keyboard to achieve shaming and rumor spreading. The anonymity, multi-platform distribution, and rapid dissemination of the Internet also make it impossible for celebrities to accurately find and prosecute everyone who posts rumors and spreads these hate speeches through the Internet. They can use the Internet to anonymously fabricate and spread rumors, slut-shaming famous female figures to boost their egos and enjoy the thrill of malicious speculation and rumor spreading.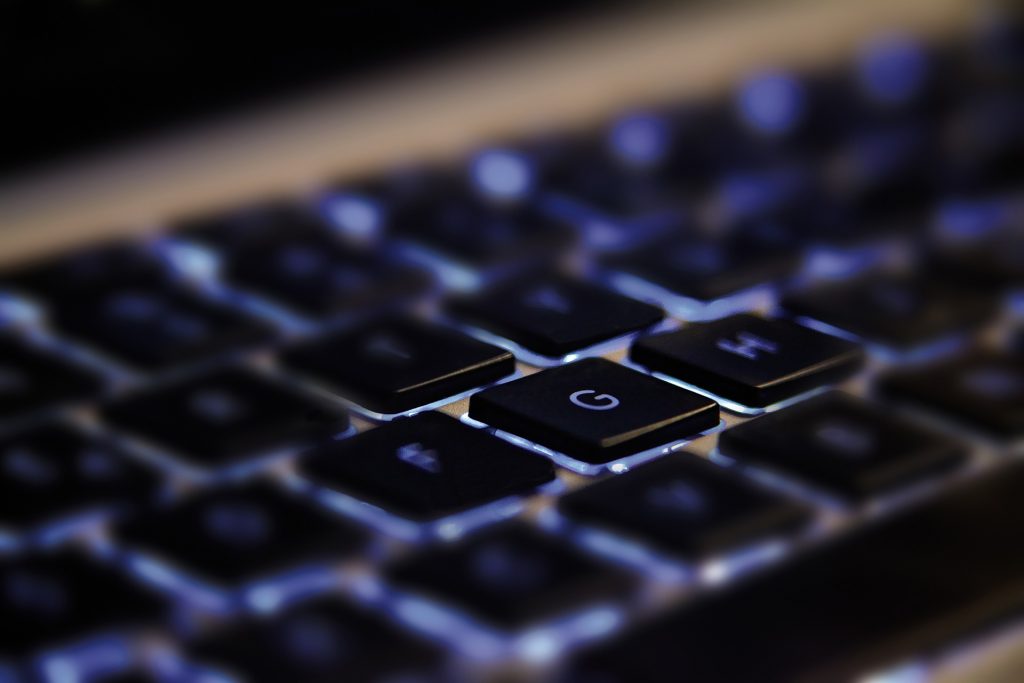 They Are Suffering Mentally and Physically
The harmfulness of this online hate speech is not only in the mental harm and torture, but also in the physical harm to the person being insulted. Slut-shaming is usually based on attacking others with violent words, fabricating and distributing indecent images related to the victim, and also includes threats to the victim's life safety. Under the influence of these statements, negative consequences such as depression, anxiety, sexual recklessness and self-loathing then follow. They become so emotionally and physically distressed that they are unable to deal with the Hate Speech and have to withdraw from social media or from the public arena. This can be seen in the personal experience of Emily Atack, an actress from Luton, as shared in the BBC Two documentary. She lives in constant fear of being raped or killed offline because she is subjected to hundreds of sexually violent images and text messages from men every day. Laurie Penny, a journalist and blogger for the British newspaper The Independent, also said that she began to fear going out after receiving repeated emails containing slut-shaming and other sexual violence-related messages. Even some of the most famous spokeswomen in journalism have reported receiving a lot of online hate speech based on slut-shaming, and these malicious comments even contain their personal information and home addresses. These messages of sexual violence and real threats are enough to make them hesitate, retreat, and fear before speaking. These physical trepidations and fears are not imaginary; they have a valid reason. According to WHO, at least 1/3 of women have experienced physical or sexual violence. (Park 2013) Actresses such as Lady GaGa, Jena Malone, Gabrielle Union and others have opened up about being sexually assaulted.
Sexual violence against women is a "global women's health issue"

Charlotte Watts, a professor at the London School of Hygiene and Tropical Medicine
As a consequence, the mental health, physical condition and personal safety of female celebrities are at risk under the dual pressure of such online threats and dangerous realities. However, when actresses issue clarifying statements to prove their innocence after being slut-shamed and slandered by rumors, this behavior can easily lead them into a self-proving trap. The rumor-spreaders and hate speech publishers can make the victims continue to develop excessive self-blame and make themselves more miserable through this form. At the same time, the victim's incessant self-complaint can make the victimizer more excited and more rampant.
Sulli Case Spurred People to Action
The hate speech with slat-shaming can promote prejudice against the target. The negative effects of overwhelming hate speech can be transferred from online to the real world, causing physical illness and even suicide among the target. Sulli, a former member of the Korean girl group f(x), was found to have committed suicide at home in 2019. In South Korea, a relatively conservative country, Sulli, as an actress with a clear feminist attitude and stance, advocated that women should be free to dress and act as they pleas.On social media, Sulli also often posted photos of her own personality and bold dressing. And she also constantly expresses her views in different variety shows and her own songs, stating her position and hoping that the public can take an open attitude towards these views. (Ariason 2019)
"When I went bra-less for the first time, there were all kinds of reactions. I could have hidden it from everyone, but the main reason I went ahead and uploaded these pictures was because I wanted to break the mold. I wanted people to know that it was no big deal after all." — "Goblin
Goblin
"When I went bra-less for the first time, there were all kinds of reactions. I could have hidden it from everyone, but the main reason I went ahead and uploaded these pictures was because I wanted to break the mold. I wanted people to know that it was no big deal after all." (Lyrics in the music from one of Sulli's album)
However, in Korean society, where feminism is a highly sensitive issue, these comments were not only unacceptable to the public, but also attracted more hate speech and online assault from Sulli. People started making up sex scandals about her, maliciously parsing details in her photos, and constantly attacking Sulli with insulting language on lots of platforms. Even after Sulli's death, the slat-shaming has not stopped, and some people continue to use vicious language to attack Sulli's photos and behavior during her life. Similar comments are still being made about other actresses with similar "outlandish" behavior. The death of an actress does not stop online slut-shaming of the female public figure. The perpetrators will only continue to find and attack the next actress who does not meet their "standards". This has led to continued calls for stricter regulation of online shaming on all platforms.
"Public shaming is a blood sport that must stop."

Monica Lewinsky
Therefore, in the national level, the "Sulli Law" proposed by the Korean National Assembly in 2019 is aimed at helping to resist violent expressions on the Internet. The Korea Entertainment Management Association has also pledged to take action to "eliminate online violence" in order to prevent pop culture artists from being subjected to more online violence. In the U.S., 36 states and the District of Columbia have enacted specific laws related to slut-shaming, such as prohibiting the distribution of revenge porn content, and Europe has enacted the Convention on Cybercrime to promote national cooperation to address cybercrime. However, international digital regulatory laws that lack global cooperation are still easily hampered by conflicting jurisdictions (James, 2010). Relying solely on governments to enact laws and regulations to regulate individual speech will not address the root causes of cyber shaming.
Suggested Strategies for More Efficient Regulation of Online Hate Speech
Although platforms are constantly improving their regulation around digital platforms, a significant portion of content regulation is in the gray area of legal regulation. If governments interfere too much and platforms restrict citizens' free speech through a "one-size-fits-all" approach, such digital platform regulations may have a chilling effect on fundamental rights. On the contrary, in the absence of certain restrictions, excessive freedom of expression allows Internet users to be more reckless under the protection of the Internet. Therefore, based on the popularity of hate speech and other online assault, a revision of free speech authoritarianism becomes necessary in today's political and economic context. (flew, 2021) Although artificial intelligence can helpp latform efficiently censor all types of information within the platform, the complexity of images, text, and culture is such that AI cannot accurately identify every harmful message, so adopting a co-regulatory approach is an effective way to both reduce the risk of AI and human detection errors and safeguard citizens' democratic rights.
Establishing a social media oversight committee can help oversee platform audit management and promote transparency in platform operations. At the same time, a specialized oversight board can conduct professional analysis of specific cases and avoid discriminatory and non-fair review results. For example, the Facebook Oversight Board (FOB) can help Facebook correct some AI's wrong decisions according to local laws and culture, let users better understand the platform's procedures and rules, and take corresponding measures to prompt Facebook to make changes to specific rules. However, FOBs do not have real legal authority after all, and their functions and roles are quite limited. Therefore, the establishment of an Internet regulatory board with some legal effect can help reduce online shaming and hate speech to protect more people's physical and mental health.
Reference
Papp, L. J., Hagerman, C., Gnoleba, M. A., Erchull, M. J., Liss, M., Miles-McLean, H., & Robertson, C. M. (2015). Exploring perceptions of slut-shaming on Facebook: Evidence for a reverse sexual double standard. Gender Issues, 32(1), 57–76. https://doi.org/10.1007/s12147-014-9133-y
Shields, K., & Forbes, M. (2023). Hate speech legislation in the Asia Pacific: A compendium. https://doi.org/10.14264/8a7d451
Flew, T. (2022). Regulating platforms. Polity Press.
Banks, J. (2010). Regulating hate speech online. International Review of Law, Computers & Technology, 24(3), 233–239. https://doi.org/10.1080/13600869.2010.522323
Endendijk, J. J., van Baar, A. L., & Deković, M. (2019). He is a stud, she is a slut! A meta-analysis on the continued existence of sexual double standards. Personality and Social Psychology Review, 24(2), 163–190. https://doi.org/10.1177/1088868319891310
Jane, E. A. (2012). "your a ugly, Whorish, slut." Feminist Media Studies, 14(4), 531–546. https://doi.org/10.1080/14680777.2012.741073
Goblet, M., & Glowacz, F. (2021). Slut shaming in adolescence: A violence against girls and its impact on their health. International Journal of Environmental Research and Public Health, 18(12), 6657. https://doi.org/10.3390/ijerph18126657
Guardian News and Media. (2011, November 6). Women bloggers call for a stop to 'hateful' trolling by Misogynist men. The Guardian. Retrieved April 16, 2023, from https://www.theguardian.com/world/2011/nov/05/women-bloggers-hateful-trolling
World Health Organization. (2014, May 21). Violence against women: A 'global health problem of epidemic proportions'. World Health Organization. Retrieved April 16, 2023, from https://apps.who.int/mediacentre/news/releases/2013/violence_against_women_20130620/en/index.html
Sulli's fans believe misogyny and cyberbullying caused her death. (n.d.). Retrieved April 16, 2023, from https://preen.ph/101713/sullis-fans-believe-misogyny-and-cyberbullying-caused-her-death
Jan, D. M., & Jan, 7. (2020, September 23). Lewinsky: 'public shaming as a blood sport has to stop'. NZ Herald. Retrieved April 16, 2023, from https://www.nzherald.co.nz/world/public-shaming-as-a-blood-sport-has-to-stop-monica-lewinsky/JDSJPA47NEOFN5M7XNN36NBG6Y/
Kelly, E. (2019, October 16). Sulli's act proposed to tackle cyber-bullying after Star's suspected suicide. Metro. Retrieved April 16, 2023, from https://metro.co.uk/2019/10/16/sullis-act-proposed-tackle-cyber-bullying-fx-stars-suspected-suicide-10927013/
Chokshi, N. (2017, May 18). How to fight back against revenge porn. The New York Times. Retrieved April 16, 2023, from https://www.nytimes.com/2017/05/18/us/fighting-revenge-porn.html
Decision. Oversight Board. (n.d.). Retrieved April 16, 2023, from https://oversightboard.com/decision/