If you regularly use the Internet and are reading this essay, you may be familiar with hate speech. People seem to be making it easier to harm others online. You can see hate speech that may not be spread in reality can be simply find out online. This article will define hate speech, discuss its negative effects, and examine practical methods to control it through a case study.
Definition of Hate Speech
According to the article "Facebook: Regulating Hate Speech in the Asia Pacific" (Aim et al., 2021), hate speech is widely understood as an expression that can hurt in ways that are comparable to physical harm which is more overt. In the opinion of Brison (Aim et al., 2021, as cited in Brison, 1998), verbal abuse can result in trauma, which is a persistent and long-lasting injury. It has an ongoing, slow-acting impact like poison. Moreover, It is a form of discursive discrimination that affects its targets in a manner similar to other forms of discrimination, depriving their opportunities and violate their rights. Policy and legislative actions are required to the degree that hate speech negatively impacts individuals both instantly and over time. It is important to note that neither civil nor criminal law should be used to restrict speech based only on the criteria of offending or hurting someone's feelings.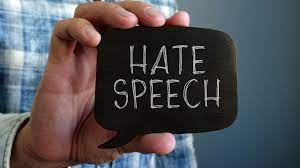 Liu Xuezhou Incident
The Liu Xuezhou incident is the issue that occurred in China during the last two years and generated a lot of attention. Liu Xuezhou, a second-year student majoring in preschool education at a secondary vocational school in Shijiazhuang, wrote a suicide note on Weibo on 24th January 2022, after experiencing cyberbullying. He then decided to took pills for suicide. The individual involved, Liu Xuezhou, was looking for his birth parents in December of the same year after releasing a family-searching video that garnered notice in 2021. He then failed to talk to his biological mother about the living problem. His biological mother "blocked" him and uploaded the call recordings online, which sparked a lot of heated arguments and hate speech among internet users. Liu Xuezhou committed himself under intense criticism from the public, writing in his suicide note that his biological mother had defamed him. When he passed away, he was just 15 years old (Shangguanxinwen, 2023).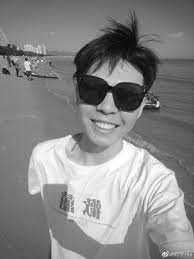 This is a typical example of using hate speech to attack others, harming or even killing them. In this example, the platform's oversight is quite lax. Why can't social media platforms like Weibo stop the hundreds of hateful comments? Why do lawyers prosecute more than 2,000 pieces of hate speech without any verdicts sanctioning them? Is China's ban against online violence insufficiently perfect? Can the platform help the mechanism that guards against online bullying? These concerns need people's thought.
The People's Daily(2023), China's official news outlet, offered the following analysis on the incident: "Online platforms have the responsibility to develop new and effective solutions to address the burgeoning issues of online violence. Online violence prevention measures on many sites are now focused on direct personal assaults.For false information slander, judgements and online violence, platforms are not swift enough; some platforms frequently take the form of removing posts and blocking users to address online violence is too ; for the infringement and criminal matters involved, they need to contact law enforcement and judicial departments. It is necessary to improve coordination, because users are not given enough support to protect their legal rights. Therefore, the platform should swiftly optimise steps, enhance the mechanism for assessing cyber aggression, increase the channels for resolving user complaints, and work with pertinent law enforcement and supervisory authorities.
At the same time, all network platforms, particularly major network platforms, should redouble their efforts to promote positivity and reinforce guidance. Internet users have occasionally been duped and misled, which has resulted in online group violence. Online platforms must quickly deliver accurate information, promote right value orientation, identify facts, debunk myths, and direct the majority of internet users to use the Internet responsibly in order to achieve this. It can only assist to fundamentally remove the breeding ground for cyberviolence in this way, leaving no place for the perpetrators of cyberviolence to hide."
Although the People's Daily provided a lengthy commentary on this incident, in my opinion, it is some truth that everyone understands, and it does not provide some new ideas for reducing cyber violence.
Girl with pink hair
The recent suicide of a girl with pink hair as a result of cyberbullying is another example that made headlines in China. Zheng Linghua, a recent graduate, coloured her hair pink in 2022 to seem attractive in graduation pictures. She went to visit her sick grandfather as soon as she received the admissions notification and, because she enjoys sharing her life, she also took pictures of the scenario.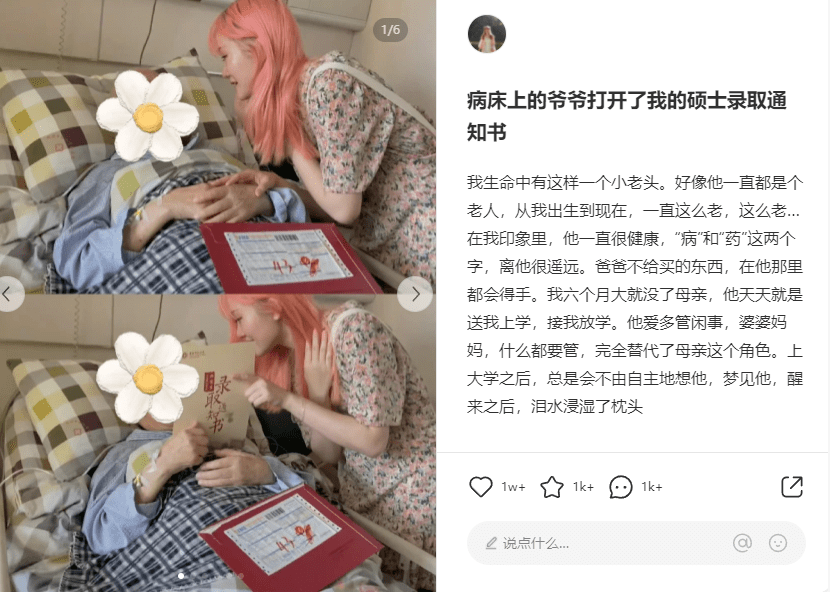 But this image turned into the start of her horror. Initially, a dishonest businessman copied her images to promote online courses; others even impersonated her to defraud. Her image was published by another marketing account, and beneath this post with more than 3 million views, there were many offensive comments. The public has criticised her for having pink hair, calling her "indecent," a "accompagnating wine girl," a "nightclub dancer," and asking "how can she become a good teacher with pink hair?" Some even disseminated rumours about her relationship with her grandfather, and claiming that Zheng Linghua was cursing her grandfather while he was in the hospital. Although Zheng Linghua first opted to aggressively defend her rights and saw some progress: some individuals publicly apologised to her, which only served to infuriate others. As a result of cyberbullying, she experienced depression. Despite her best efforts to battle the sickness, she ultimately made the decision to end her life. The fact that she passed away did not make any of these stop. She continues to get several slurs (Shishangdebade, 2023).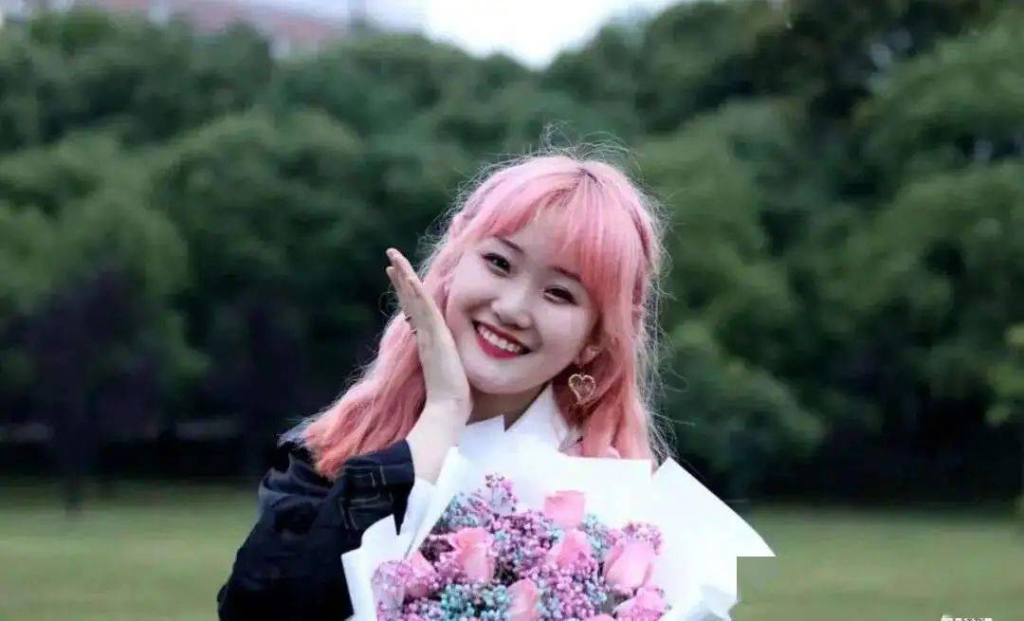 Is it true that she can't be a good teacher if she dyes her hair? Why did the site not filter the hate remarks individuals uploaded following her passing? How often do tragedies like this have to occur before people understand how important hate speech policing is?
Controlling Hate Speech
The fast growth of internet communication and self-publishing has been connected to the rise in hate speech. With an estimated 4 billion Internet users worldwide by 2020, online platforms provide a crucial space for individuals to interact, discuss, and freely express themselves. Because of this, hate speech is becoming a more urgent issue for platforms and authorities (Aim et al., 2021). It is important to investigate how hate speech is handled on the well-known social media platform Facebook.
Aim et al. (2021) discovered several flaws in the laws governing hate speech on the Facebook network while doing their investigation. I selected the following three more significant findings:
1. The linguistic and context dependencies of hate speech are not well captured by Facebook's classifiers, global community standards, or editorial rules. Identification of the target populations and consultation with them are necessary to determine the amount of their harm.
2. All page administrators claimed that Facebook did not take down the content they had reported, and they all expressed a sense of helplessness about the reporting of hate speech.
3. The Asia-Pacific area has minimal explicit law regulating hate speech, and any legislation that has been suggested is still in the bill-drafting stage.
Weibo, the social media site previously stated, is also directly applicable to the second and third discoveries.
There are, in my opinion, three potential answers to these three findings:
1. To properly capture the language of hate speech, Facebook should train supervisors who are familiar with local culture in diverse locations. Additionally, engage with the intended audience to weed out hate speech that has already been submitted by individuals.
2. To boost the effectiveness of eliminating reported content, train and educate regulators and modify operational procedures.
3. The nation must take note of this issue, consider appropriate legal measures to penalise individuals who spread hate speech, and implement them.
Facebook "does amplify, or maybe amplifying, any negativity that occurs," according to Carlson and Frazer (2018). The Internet must provide individuals methods to get help and create suicide intervention and prevention programmes if we are to stop tragedies like Liu Xuezhou's.
Bilibili is a platform that actively promotes a positive attitude towards community.
An extensive video network called Bilibili has a significant portion of young Chinese people. Over 86% of Station B users in 2020 will be under 35 years old, according to the iResearch research. The number of Station B's average monthly active users will increase to 272 million by the fourth quarter of 2021 (Bilibili, 2022). The Danmu is one of this website's most prominent features as a well-known video website in China. The comments that appear in real-time at the top of the screen while watching a video are referred to as the "Danmu." Who would want to open the Danmu if it were filled with petty disputes or offensive swear words? As a result, Bilibili has created its own user selection system. In other words, in order to remark and submit a bombardment, registered users must pass the answer exam. You must properly respond to 60 out of the 100 questions correctly within the allotted time in order to pass and become a full member. This can exclude the majority of low-quality individuals.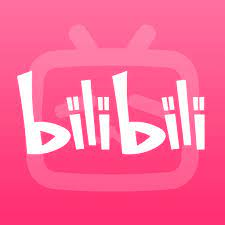 You should watch more videos and engage with video artists if you still believe that this is insufficient to weed out hate speech. After reaching level 6, you may enable more sophisticated barrage filtering to protect users from being harassed by hate speech and to make the site more sticky.
One of the reasons that the platform has 272 million active users is because of the active regulatory environment.
In general, there shouldn't be a single attempt made to control hate speech. Three essential components are the oversight of the platform, the enactment of legislation by the government, and high-quality public education. Please leave a note to discuss any further recommendations if you may have any regarding internet supervision.
Reference List
Aim, S., Fiona R, M., Katharine, G., & Kirril, S. (2021). (rep.). Facebook: Regulating Hate Speech in the Asia Pacific.
Bilibili. (n.d.). 关于我们 – 哔哩哔哩. Retrieved April 15, 2023, from https://www.bilibili.com/blackboard/aboutUs.html
Carlson , B., & Frazer, R. (2018). (rep.). Social Media Mob: Being Indigenous Online. Macquarie University.
The People's Daily. (2023, April 9). 人民时评:严惩网络暴力"按键伤人". 网络暴力. Retrieved April 15, 2023, from https://finance.sina.com.cn/jjxw/2023-04-10/doc-imypvxxu7897489.shtml
Shangguanxinwen. (2023, February 16). 刘学州事件后又一网暴受害者?38岁网红被曝服毒自杀,媒体发声. Sohu. Retrieved April 15, 2023, from https://www.sohu.com/a/641617307_121332532
Shishangdebade. (2023, February 22). 粉色头发女孩被网暴自杀:毁掉一个女人最快的方式,是"造黄谣"。. Retrieved April 15, 2023, from https://www.sohu.com/a/644781828_121119309