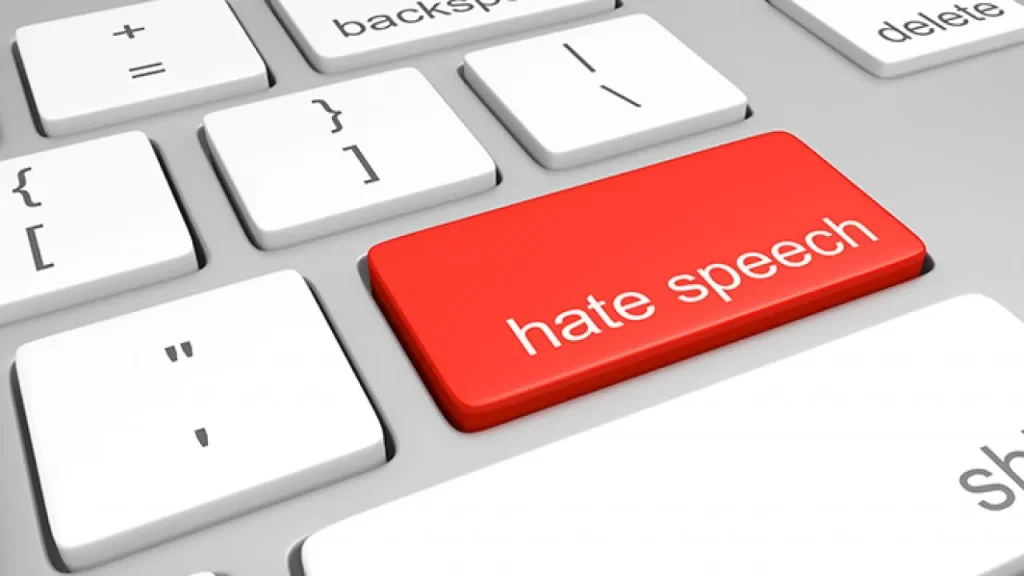 Introduction
The Freedom of expression or speech is an ancient concept to consolidate human rights. With the technological revolution, freedom of expression has taken another silhouette in our daily life. With the proliferation of social media and internet usage, the concept of freedom of expression is becoming confined within 'censorship'. Can you guess the era where freedom of expression or speech was mentioned? Looking back to history, Mr. John Milton, an English poet initiated the term 'Freedom of expression' in the seventeenth century (Alexander, 2012). The concept has evolved gradually and every modern constitution and internal protocol based on human rights follows the concept on a priority basis. However, the dissimilarities between what has been proposed in terms of freedom of expression or speech and what we are experiencing in the digitally driven society must be addressed. In a blog post, John Perry Barlow stated that "We will create a civilization of the Mind in Cyberspace. May it be more humane and fair than the world your governments have made before." (Barlow, 1996). This statement vouches for a world where anyone can express his/her beliefs anywhere without any fear. This blog aims to explore how the concept of freedom of speech is creating a contradictory situation by promoting online harassment and violating basic human rights through imposing censorship. This blog argues that online harassment is a consequence of 'freedom of speech' in the internet age. The blog will highlight the online harassment of Millie Bobby Brown and its effects on her mental health followed by the government and platform policies to minimise online harassment.
Online Harms as a Consequence of Freedom of Speech – A Case Study of Milly Bobby Brown
From the context of the 'freedom of speech,' it is already clear that we can express our beliefs anytime we want to. At least that is what Article 19 of the Universal Declaration of Human Rights conveys. Article 19 states that "Everyone has the right to freedom of opinion and expression; this right includes freedom to hold opinions without interference and to seek, receive and impart information and ideas through any media and regardless of frontiers" (UN, n.d.). It particularly highlights the importance of human rights for self-expression through the freedom of speech. But do you know the rise of the internet in association with excessive use of social media platforms and its huge active users has increased the speed of a message? It means, if you share your beliefs as your basic human right, they can be expanded within a short time. Furthermore, if you share content for defaming someone and the expansion of that content can form online harassment for the person you are trying to defame. Well, one such example is the recent case of British actress Millie Bobby Brown.
The Case
The increment in online harassment has categorised the types of online harm that include cyberbullying, image-based abuse, adult cyber abuse, and illegal and restricted online content. Flew (2021) states that online harassment involves the features of physical appearance, gender, political or religious beliefs, race and ethnicity, and sexual orientation. For Millie, the online harm took the form of adult cyber abuse where the abuser shared menacing or offensive content to cause serious harm to the mental health of the actress. The case of harassment started with floating news of Mille's dating life where the news floated on the feed of a famous TikToker Echo. To respond to the news of Mille, Echo started an Instagram livestream where he bragged about being involved with the actress for around eight months (Carris, 2021). Echo did not only defame Millie, rather he used abusive and vulgar comments on how he sexually assaulted her and 'groomed' her for becoming a successful actress. Moreover, his allegations of Mille for using her power to manipulate him and tricked him into the relationship. He also involved Millie's parents to state that they approved of their relationship (Deen, 2021). Badenhorst (2011) recognised this kind of online harm as an 'outing' where the dignity of an individual gets essentially violated. For Millie, this adult cyber abuse case has inked her social image and it also portrayed her dignity as a person who tricked someone to get advantages.
Effects
This case is a clear representation of how 'freedom of speech' can create online harm in individual life and for celebrities, as they are more exposed to social media platforms, these harms take severe configuration. Why take the case of Millie Bobby Brown to understand online harm? The answer is that she protects herself from online harm by deleting her Twitter and TikTok account, and her Facebook and Instagram account is handled by her management team. The reason is the impacts of online harm and freedom of speech in the forms of online trolls and harassing messages to snatch away her mental peace (Ross, 2022). She is recently focusing on sharing the rising mental health issues among the youth of social media hate speech. In an interview with Allure, she opened up about hate speech through abusive messages from adult men and she also said, "It's really hard to be hated on when you don't know who you are yet" (Zemler, 2022). She also mentioned her inclination toward blog messages as no one can comment and hence, no hate speech. Therefore, she is allowing the human rights of freedom of expression where she can receive the audience's perspectives without being victimised by online harassment through social media platforms.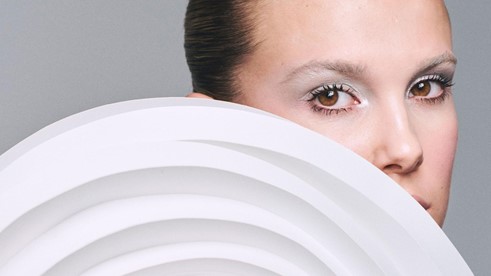 Figure 1: The fierce face of Millie Bobby Brown in the Allure interview (Source: Zemler, 2022)
Is Censorship a Controversy?
Now does the term 'controversy' grab your attention or further consideration? Besides the previous explanation of how online harm is a result of freedom of speech from the case of Milly Bobbie Brown, there is more about the paradoxical relationship between freedom of speech and online harm regarding censorship. The publication of the Universal Declaration of Human Rights brought a revolution in terms of the human rights of people. The purpose of this law was to allow each individual to express themselves in an open platform. But, with the aggressive rise of social media networking sites, the freedom of speech of one person has become online harmful to others. Ki-moon (n.d.) in a blog post on the UN shared that the governments and other wielding powers are obstructing fundamental rights of speech. He mentioned that censorship in cyberspace is challenging free speech on the internet and new media and this scenario is making journalists more vulnerable to share their opinion even after risking their lives. Moreover, Jansen and Martin (2004) highlighted that 'censorship' is an active violation of the right to free speech and expression. Therefore, from the perspective of human rights, censorship represents a restriction of expression. To control 'virtual harassment' and cyber-stalking widely available on online platforms, the UK government is imposing legislative safeguards to re-balance the rights of speech and personal well-being (Salter & Bryden, 2009). It infers that censorship minimises the intensity of 'hate speech' where the governments are taking precautions for providing safety to the internet users from being harassed. Here, hate speech expresses, encourages, and ignites hatred against a group of individuals over time and promotes discrimination (Parekh, 2012). Hence, the regulatory bodies must construct a degree of protection on 'freedom of speech'. Therefore, the controversy concerning online harms and freedom of expression lies in the policies of 'censorship' that snatches human rights to an extent and promotes safety in the digital environment.
Government's Initiatives for Minimising Online Harms
As we were talking about the regulatory bodies controlling the freedom of expression through 'censorship', now we are going to explore 'how' it is done and who are the regulatory bodies. Government is the primary regulatory body for protecting 'censorship' to promote human safety over human rights. With the rise of online harassment particularly among younger adults, governments are taking great initiatives to overcome such serious issues. Approximately two-thirds of adults under the age of thirty have experienced online harm through malicious targeting and discrimination (Vogels, 2021). Recently, the Australian government has circulated Online Safety Act 2021 to add a legislative approach to the online environment amid increasing hate speech and online harassment. This act is mostly applicable to online service providers who are more accountable for online safety and creating a harmless environment for the participants. The purpose of this act is to create an Adult Cyber Abuse Scheme for Australians, expand the cyberbullying act for children, update image-based abuse safety, provide basic online safety expectations by introducing the new online content scheme, etc. Online Safety Act highly focuses on the industries to maintain a basic code of conduct and regulate sexual, abusive, violent, nudity, and terrorist content to minimise online harm (Australian Government, 2022). Moreover, the UK government is also taking initiatives to regulate online harms such as cyberbullying, racism, misogynistic abuse, pornography, and material-promoting violence by introducing "user verification duty" and "user empowerment tools duty" (Woodhouse, 2022). This bill will empower users to verify their identity and control access to harmful content. Therefore, the initiatives of governments are balancing the human rights for 'freedom of speech' by promoting censorship where the regulation factor is equally distributed among the platform and the users.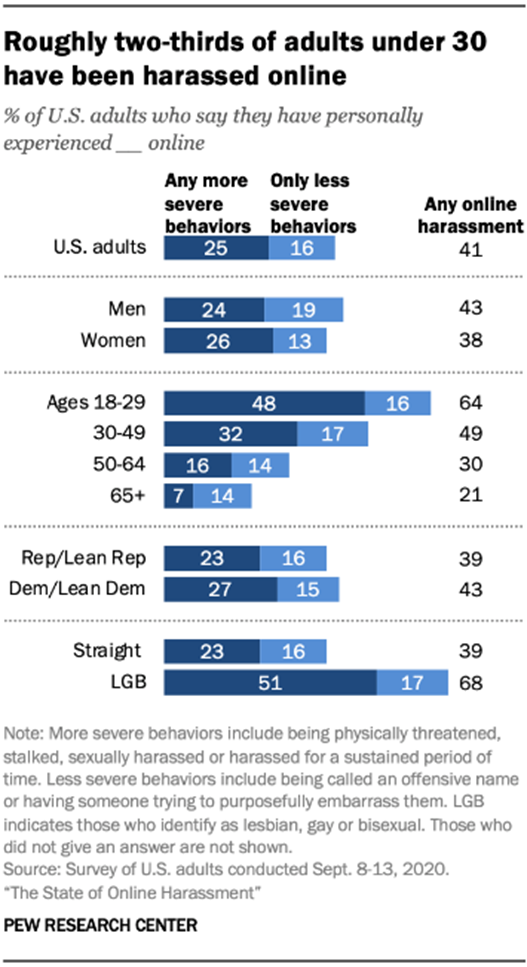 Figure 2: Reports of Online Harassment (Source: Vogels, 2021)
Platforms and Hate Speech
You might be wondering how with so many laws and regulations, how online harm is transmitted through platforms? Let's begin with the community guidelines of Facebook. It states that the sole purpose of the rules is to create a place for self-expression and encourage the voice of people. An article by Meta expressed that their 'commitment to voice' must maintain basic standards in the era of increasing online abuse. The community standards of Facebook highlight its "policy rationale" to restrict the contents which are not allowed or require specific information or context to post (Meta, n.d.). Despite the policy framework of each platform, social networking sites are experiencing massive online harm every day. Massanari (2015) has established that the social news on the Reddit platform is becoming the center for toxic environments and gender discrimination. It is a form of online harm where the gender of an individual is being objectified. Thus, the importance of platforms should not be ignored as each social media user is highly dependent on these platforms. Woods and Perrin (2021) stated that the design of social media has a huge impact on the content and how it can be shared. For example, if you are using Facebook and someone has commented something on your post which is abusive, Facebook will regulate the content by sending a notice to the commenter or you can simply report them. But to take legal action, you must know the policies first. But, if you look at the Facebook Community Standards guidelines, you will find lengthy, obscure, and ambiguous rules with no explanations, but the 'freedom of speech' is well defined. Thus, it is very difficult for a user to evaluate the rules and act on them. Another reason for increasing online harm in the presence of 'censorship' is the lack of education. Therefore, legislation by the governments is not getting effective results due to the ambiguity in the policy framework of the platforms and their inclination for freedom of expression rather than restricting online harms.
Conclusion
With the rise of social networking sites and abusive users, 'freedom of speech' becomes an empowerment for them to involve in online harm rather than justifying their human rights. A classic example of how freedom of speech has negatively impacted the reputation is the case of Milly Bobby Brown and it compelled her to delete her TikTok and Twitter account for the sake of mental peace. Moreover, the controversy of 'censorship' lies in the minimisation of online harm by restricting the freedom of expression. Over the years, Australian governments and UK governments have taken initiative to decrease online harm through settlements with basic human rights of speech. However, the poor policies and lack of education on social media networking sites have nullified the effectiveness of legislation on online harm. Conclusively, from the perspective of the digital age, 'freedom of speech' has deviated its territory from a human right to an influencing factor for online abusers. Therefore, 'freedom of speech' might be a myth!

References
Alexander, L. A. (2012). Freedom of Expression. Encyclopedia of Applied Ethics (Second Edition), pp. 339-344. Academic Press. https://doi.org/10.1016/B978-0-12-373932-2.00257-X
Australian Government. (2022). Online Safety Act 2021. https://www.esafety.gov.au/newsroom/whats-on/online-safety-act
Badenhorst, C. (2011). Legal responses to cyber bullying and sexting in South Africa. Centre for Justice and Crime Prevention, 10, 1-20.
Carris, C. (2021). Millie Bobby Brown slams 21-year-old TikTok star who said he 'groomed her'. Los Angeles Times. https://www.latimes.com/entertainment-arts/tv/story/2021-07-14/millie-bobby-brown-hunter-echo-livestream-instagram
Deen, S. (2021). TikTok star Hunter Echo apologises for lewd comments about Stranger Things star Millie Bobby Brown. Metro. https://metro.co.uk/2021/07/15/tiktok-star-apologises-for-lewd-comments-about-millie-bobby-brown-14933985/
Flew, T. (2021). Regulating Platforms. Cambridge: Polity Press.
Jansen, S. C., & Martin, B. (2004). Exposing and opposing censorship: backfire dynamics in freedom-of-speech struggles. Pacific Journalism Review, 10(1), 29-45.
Ki-moon, B. n.d. Freedom of Expression, a Fundamental Human Right. UN. https://www.un.org/en/chronicle/article/freedom-expression-fundamental-human-right
Massanari, A. (2015). #Gamergate and The Fappening: How Reddit's algorithm, governance, and culture support toxic technocultures. New media & society, 19(3), pp. 329-346.
Meta. n.d. Facebook Community Standards. https://transparency.fb.com/en-gb/policies/community-standards/
Parekh, B. (2012). Is there a case for banning hate speech?. The content and context of hate speech: Rethinking regulation and responses, 40, 22-23.
Woods, L., & Perrin, W. (2022). Obliging Platforms to Accept a Duty of Care. Regulating Big Tech: Policy Responses to Digital Dominance.
Ross, C. (2022). Millie Bobby Brown opens up about her mental health after constant online bullying. GLAMOUR. https://www.glamourmagazine.co.uk/article/millie-bobby-brown-mental-health-online-bullying
Salter, M., & Bryden, C. (2009). I can see you: harassment and stalking on the Internet. Information & Communications Technology Law, 18(2), 99-122. https://doi.org/10.1080/13600830902812830
UN. n.d. Universal Declaration of Human Rights. https://www.un.org/en/about-us/universal-declaration-of-human-rights
Vogels, E. A. (2021). The State of Online Harassment. Pew Research Center. https://www.pewresearch.org/internet/2021/01/13/the-state-of-online-harassment/
Woodhouse, J. (2022). Regulating online harms. UK Parliament. https://commonslibrary.parliament.uk/research-briefings/cbp-8743/
Zemler, E. (2022). Millie Bobby Brown's Year of Healing. allure. https://www.allure.com/story/millie-bobby-brown-cover-interview-september-2022